Trijicon SRO Red Dot Sight
ITAR
This product is regulated by ITAR. It can only be shipped in the USA.
Video | What's Included | Specs | Pictures | Restrictions | Related Info
The Trijicon SRO, while not as durable as the RMR due to its rounded design, offers a wider field of view making it easier for shooters to pick up the dot upon presentation of the firearm. It also has an above-board battery compartment, making it easy to change out the battery without having to dismount the optic. It's a great option for individuals who don't need the durability of the RMR and want a larger window like the DeltaPoint Pro. Fits RMR cuts and mounts.
OVERVIEW VIDEO
WHAT'S INCLUDED
---
One Trijicon SRO Red Dot Sight (Black); Trijicon logo sticker (PR15); Two #6-32 flat head torx cap screws 1/2″ long; Torx head key; Manual; Blue threadlocker; Pistol red dot zero target.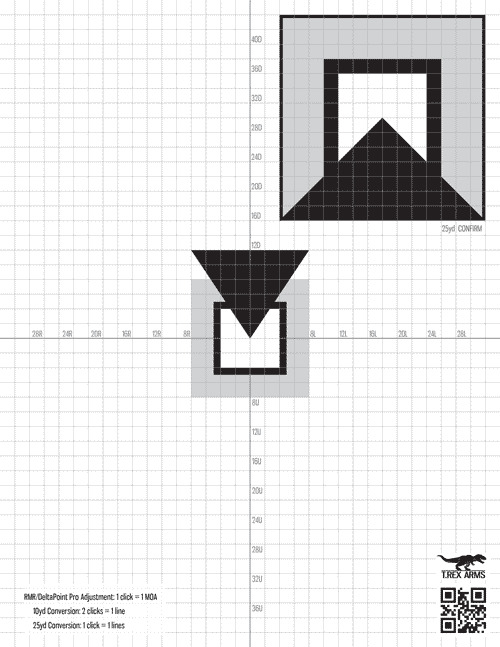 We include an 8.5″ x 11″ pistol red dot zero target with every red dot.
We recommend bench resting the pistol for stability, as you will want to minimize any potential human error.
You will want to start at 10 yards and aim for the point of the triangle in the center of the small square; your impact, when zeroed, should be within the center of that square.
You will then need to take the same target out to 25 yards to confirm your zero on the larger triangle/square and make any minor adjustments that may be needed.
SPECS
---
Length x Width x Height
2.2 in x 1.3 in x 1.4 in
(55.88mm x 33.02mm x 35.56mm)
Weight
1.6 oz. (45.36g)
Magnification
1x
Reticle Pattern
1 MOA or 2.5 MOA Dot
Day Reticle Color
Red
Night Reticle Color
Red
Illumination Source
LED
Illumination Settings
Automatic and 8 Adjustable Settings (2 NV, 6 Visible)
Power Source
1 CR2032 Lithium Battery
Battery Life
Over 3 years of continuous use (when used at 70ºF (21ºC)) at setting 4 of 8
Submersion Depth
10 ft. (3m)
Adjustment
1 MOA Per Click
Adjustment Range
150 MOA Total Travel
Housing Material
7075-T6 forged aluminum
Finish
Matte Black
Mount
Not Included
PICTURES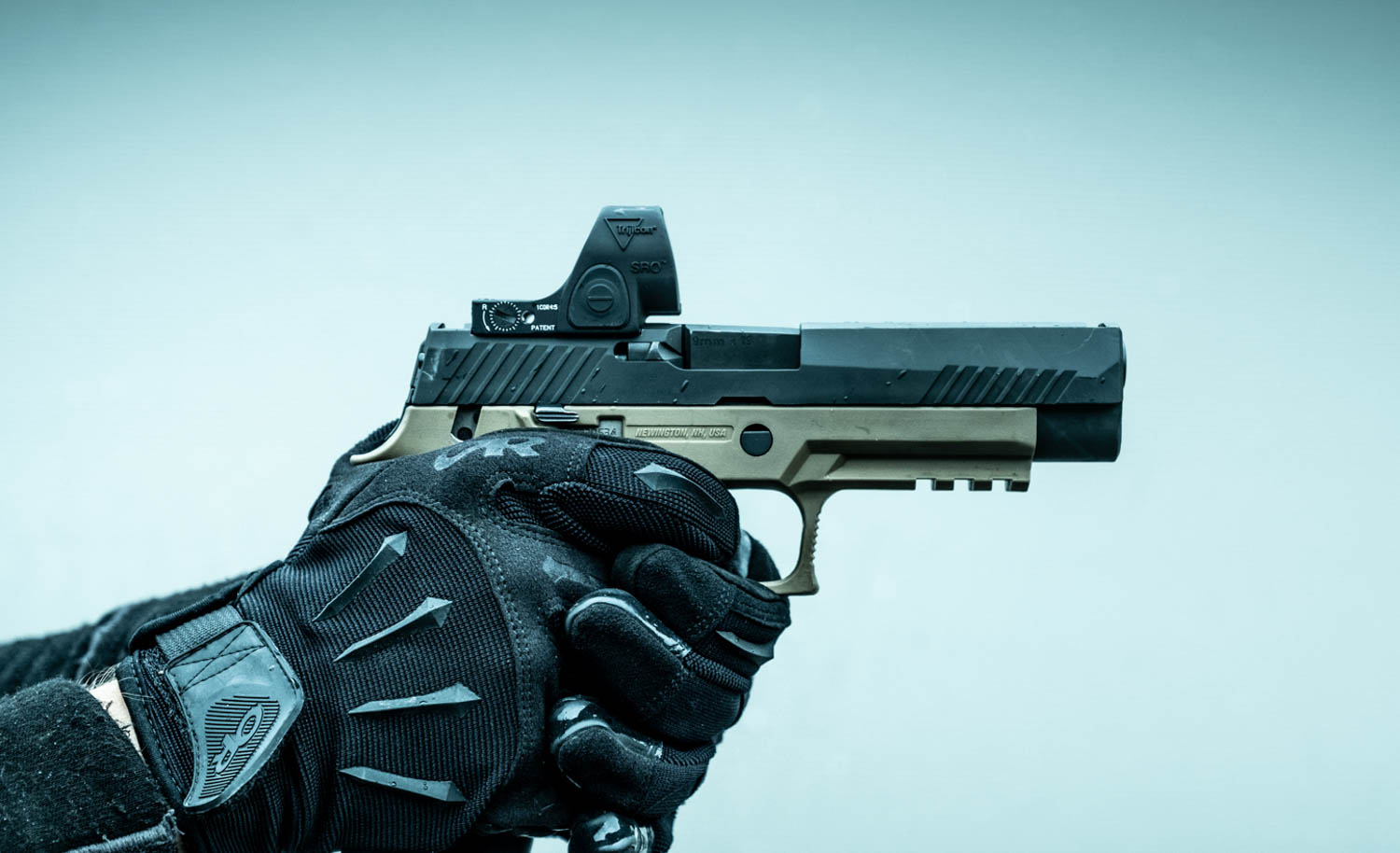 RESTRICTIONS
---
This product is restricted by International Traffic in Arms Regulations (ITAR) and cannot be shipped outside of the USA.
Red Dot Pistol Backup Irons Drill – Video – T.REX ARMS
Trijicon SRO Red Dot Sight Overview – Video – T.REX ARMS