What's Included | Specs | Pictures | FAQ | Related Info
Offset optics, when operated well, can double as a backup sighting system to LPVOs and a primary optic. We've tested quite a few different offset optics on the market and the Arisaka Offset Optic Mount is one we highly recommend. It's very modular, allowing the shooter to choose a 35- or 45-degree cant which helps the optic sit close to slim scopes and clear scopes with wider turrets. Both options still align the optic vertically over the bore to maintain a consistent height. The base and optic plate (sold separately) can also be reversed making this a fully ambidextrous optic mount.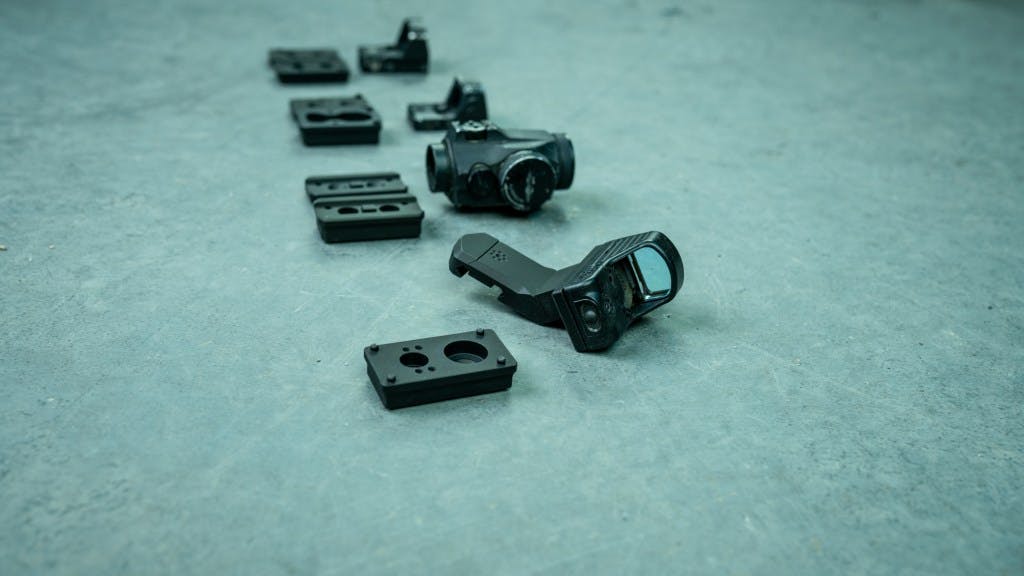 WHAT'S INCLUDED
---
One Arisaka Offset Optic Mount Base; Two screws for mounting a plate to the base; IP20 and IP27 Torx Plus bit drivers.
SPECS
---
Takes up 1″ of rail space. Occupies three picatinny slots. Has twin recoil lugs and clamping screw.
Weight (w/o optic): 1.9 oz (w/ standard plate) or 2.2 oz (w/ tall plate).
Height: Sits 0.180″ above the surface of the picatinny rail.
Each mount is CNC machined from 6061-T6 aluminum and MIL-A-8625 Type III hard coat anodized. are included with each base. Please refer to the instructions for torque values and mount configuration.
Made in the USA.
PICTURES
FAQ
Arisaka's mount is definitely more modular than the T.REX mount—you can swap out plates, change the angle of the optic, and swap it to the other side no problem. The optic also sits slightly taller than it does on a T.REX Offset Mount.
Are Canted Red Dots Fast? – Video – T.REX ARMS