Being prepared to help. Preserving life. That's the goal. Carrying a tourniquet next to your weapon is a solid choice. This tourniquet attachment for the new Sidecar holster attaches via the Spine System and is quite concealable and comfortable. It's designed around the CAT tourniquet but because it's made out of soft goods (elastic + BioThane) it can also retain the SOF Tourniquet, some suppressors, and, well, really anything you can manage to wedge in it.
This attachment can also be worn by itself as a standalone inside-the-waistband tourniquet carrier. Watch the overview video below for a full rundown on how to attach and use it.
This attachment does not come with a tourniquet.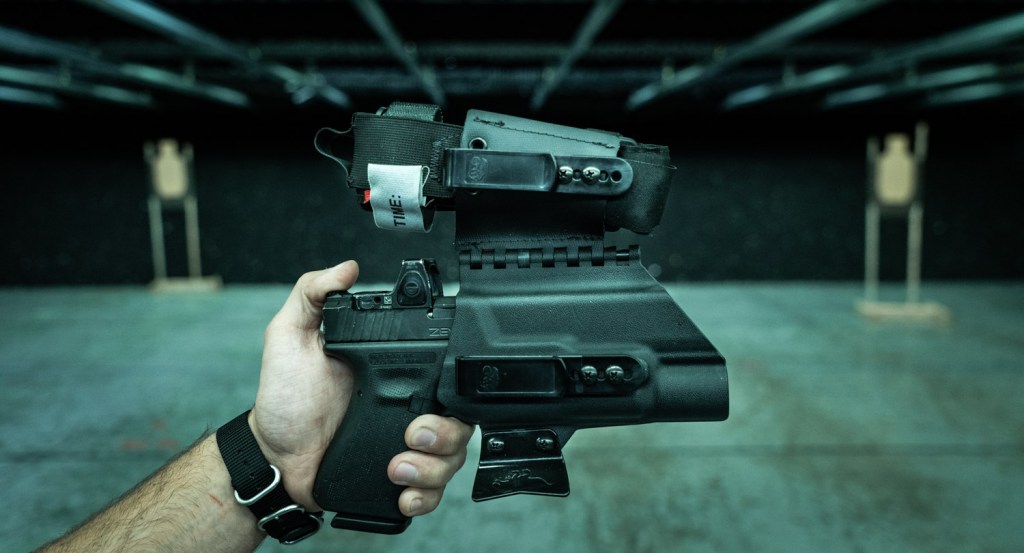 Can I get this set up for a left handed holster?
Your tourniquet carrier will come set up for right-handed carry but you can easily swap the
Tuckable Clip
to the other side of the carrier to run it on your left-handed holster.