Video | What's Included | Specs | How To's | Pictures | FAQ | Related Info
Esstac KYWI mag carriers utilize a hybrid Kydex / nylon design to give you all the retention you expect from a Kydex carrier, with the support and minimalist attachment method you want from a nylon pouch. KYWI is short for Kydex Wedge Insert. This insert can be heated up and bent to adjust the grip it holds on your mags and then velcroed back into place inside the nylon pouch. It attaches to MOLLE via MALICE Clips, keeping your rifle mag tucked close to your body, but still easily accessible.
OVERVIEW VIDEO
WHAT'S INCLUDED
---
One Esstac 5.56 Single KYWI Shorty pouch. (Attachments must be ordered separately.)
SPECS
---
Fits standard AR/M4 .223/5.56 magazines.
Dimensions: 3.5″ tall by 3.25″ wide.
This is the Esstac Shorty. For longer styles, go to Esstac's website.
AK magazines will NOT work in this pouch.
Made in the USA.
HOW TO VIDEOS
PICTURES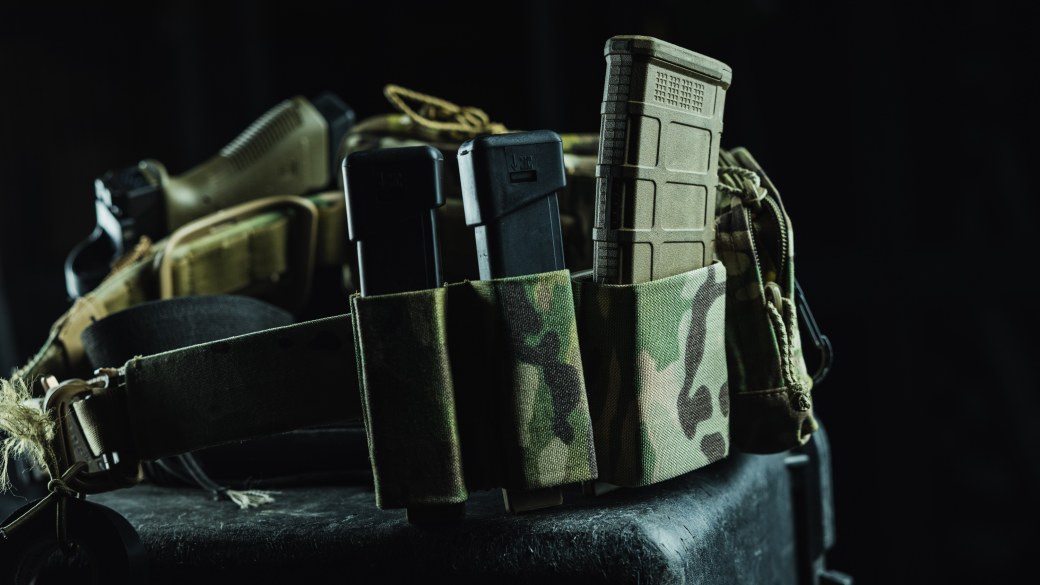 FAQ
Why the Shorty rather than the Midlength or Tall pouch?
The Shorty-style is the right size for running on a belt—you wouldn't want to use a Midlength or Tall pouch. Those are best for plate carriers, etc. The other main advantage of the Shorty-style is the amount of grip you can get on the magazine.
How to Install MOLLE Accessories – Video – T.REX ARMS