Video | What's Included | Specs | Pictures | Related Info
(This is
one
MALICE Clip.)
MALICE Clips are probably the most effective way to mount gear to MOLLE systems. But they are an effective belt loop solution as well. They're especially great for the Esstac line of magazine carriers.
MOLLE INSTALLATION VIDEO
WHAT'S INCLUDED
---
One Tactical Tailor Fight Light MALICE Clip
NO hardware included.
SPECS
---
Injection molded, heavy-duty, reusable connecting clips.
Designed to attach modular pouches to MOLLE / PALS style equipment.
The clips loop into themselves and lock at 2.5″ and 3″.
Screw holes are 0.75″ apart.
Once properly closed, the clip will not open until it is disengaged by the user using a flat-tipped object such as a knife or screwdriver.
View the Attachment Instructions HERE.
Made in the USA.
PICTURES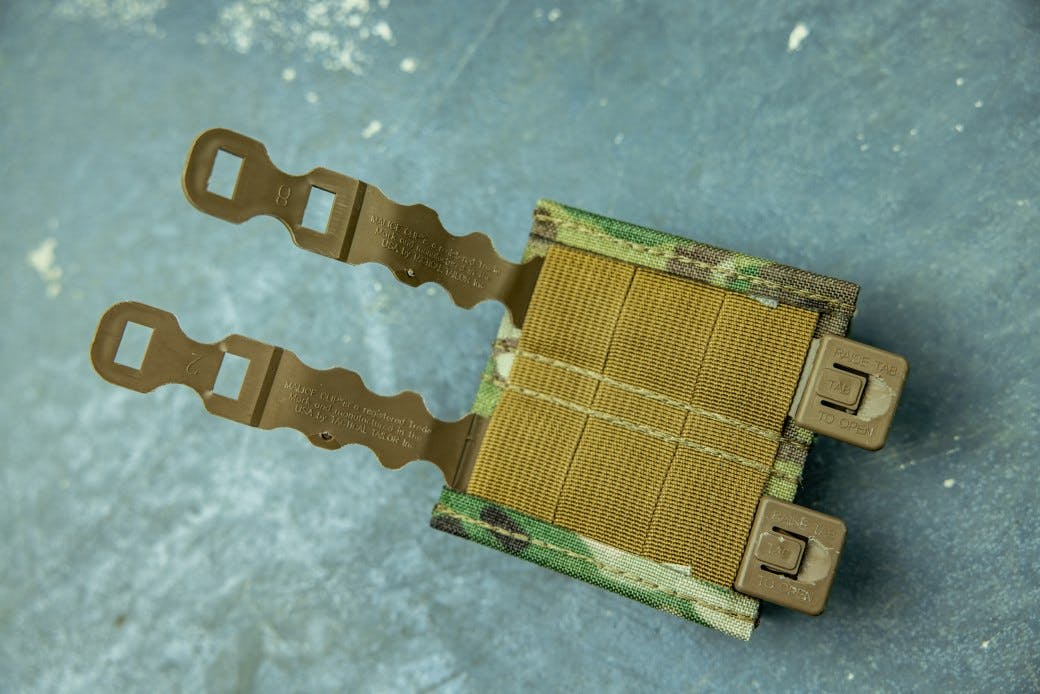 How to Install MOLLE Accessories – Video – T.REX ARMS