What's Included | Specs | Pictures | FAQ | Related Info
A Raptor Wing Attachment comes with every Sidecar by default. But if you need an extra, we've got you covered.
Just like the other Sidecar attachments, the Raptor Wing attaches to the holster via the Spine System with a pin and friction washer. It gives you the stability you need to run your Sidecar in the 3-5 o'clock position. Check out the FAQs for other ideas for how you can use the Raptor Wing.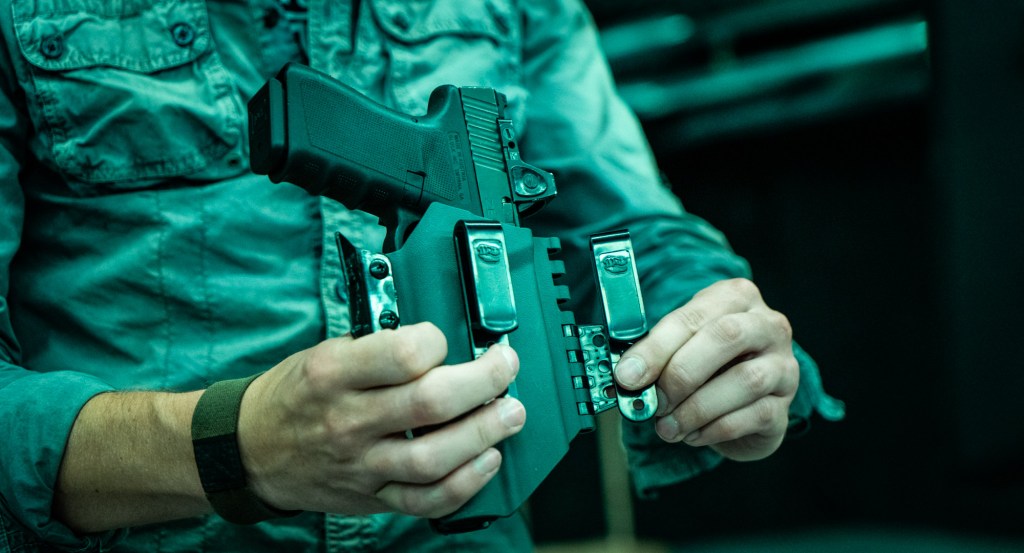 WHAT'S INCLUDED
---
One T.REX Sidecar Raptor Wing Attachment with one T.REX IWB Tuckable Clip installed.
SPECS
---
Made of high-strength acetal plastic. Use the five holes to adjust the belt clip to your liking. View the Sidecar Hardware Diagram HERE.
Made in the USA.
The T.REX IWB Tuckable Clip is injection molded from high-strength acetal plastic. It is 3/4″ wide and 3 5/8″ long and is a Universal fit (i.e. fits belts 1.5″ to 1.75″) with a 0.5″ of adjustment. Made in the USA.
PICTURES
FAQ
Can I attach more than a belt clip to this?
Oh yes, yes you can. We've experimented with quite a few other "attachments" like blade sheaths. We've even tried attaching the Raptor Wing to other
Sidecar attachments
like the
Rifle Mag
and
Handcuff
carriers to see if they could be run separately from the holster. Nothing has stood out as something we'd recommend to the masses, but it is worth experimenting with on your own.
The New Sidecar Holster Overview – Video – T.REX ARMS
The Open Source Sidecar Spine System – T.REX ARMS
The Open Source Sidecar Spine System – Video – T.REX ARMS