Want to run your new Sidecar solo? This Raptor Wing will give you the stability you need to do that. One of these comes with every new Sidecar by default, with a single belt clip pre-installed. Just like the other Sidecar attachments, the Raptor Wing attaches to the holster via the Spine System with a pin and friction washer. It has five holes that can be used to attach and adjust a belt clip to your liking, which can be very helpful when carrying in the 3-5 o'clock positions.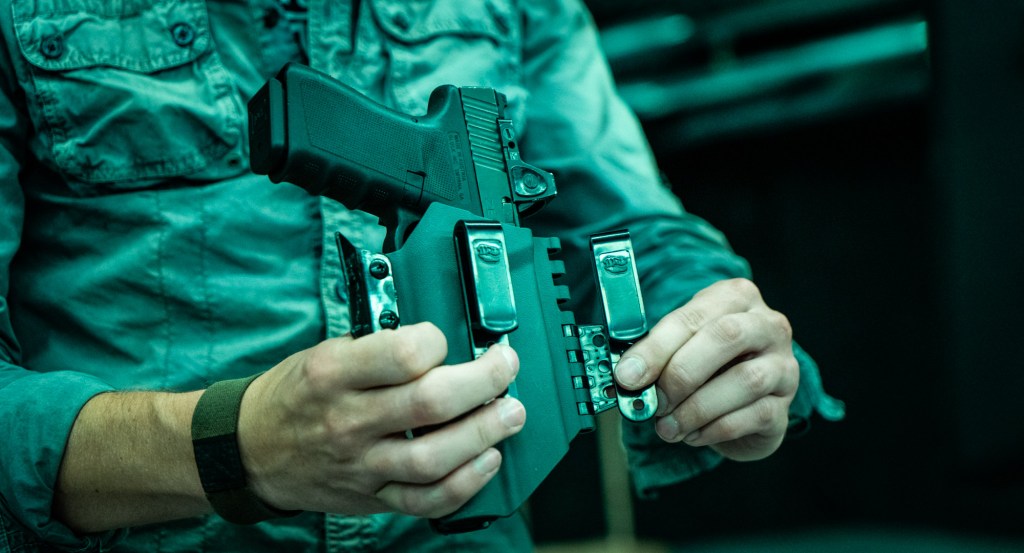 Can I attach more than a belt clip to this?
Oh yes, yes you can. We've experimented with quite a few other "attachments" like blade sheaths. We've even tried attaching the Raptor Wing to other
Sidecar attachments
like the
Rifle Mag
and
Handcuff
carriers to see if they could be run separately from the holster. Nothing has stood out as something we'd recommend to the masses, but it is worth experimenting with on your own.