What's Included | Specs | Pictures | Related Info
Lose your Sidecar Spine pin? Lose those rubber friction washers? We have you covered. This is a hardware pack containing one pin and three friction washers.
Different Sidecar models require different pin lengths. To get the correct replacement pin for your holster, count the number of notches (and/or teeth) on your holster and select the corresponding option from the dropdown menu. If you are wanting to run two attachments together, choose the smallest option (6 Notches / 7 Teeth).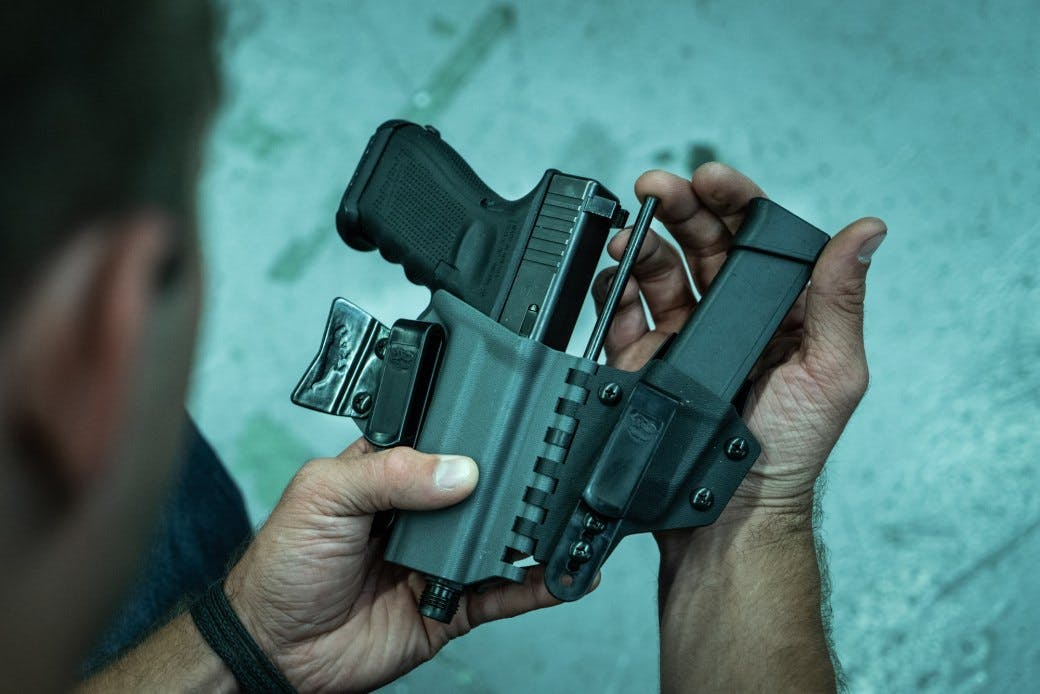 WHAT'S INCLUDED
---
One Sidecar Spine Pin and three friction washers.
SPECS
---
Pin is constructed from machined steel with a black oxide coating.
Pin lengths:
3.25″ – 6 Notches (7 Teeth)
3.75″ – 7 Notches (8 Teeth)
4.25″ – 8 Notches (9 Teeth)
Washers: 0.25″ x 0.40″ (OD) x 0.22″ (ID) , before assembly.
View the Sidecar Hardware Diagram HERE.
PICTURES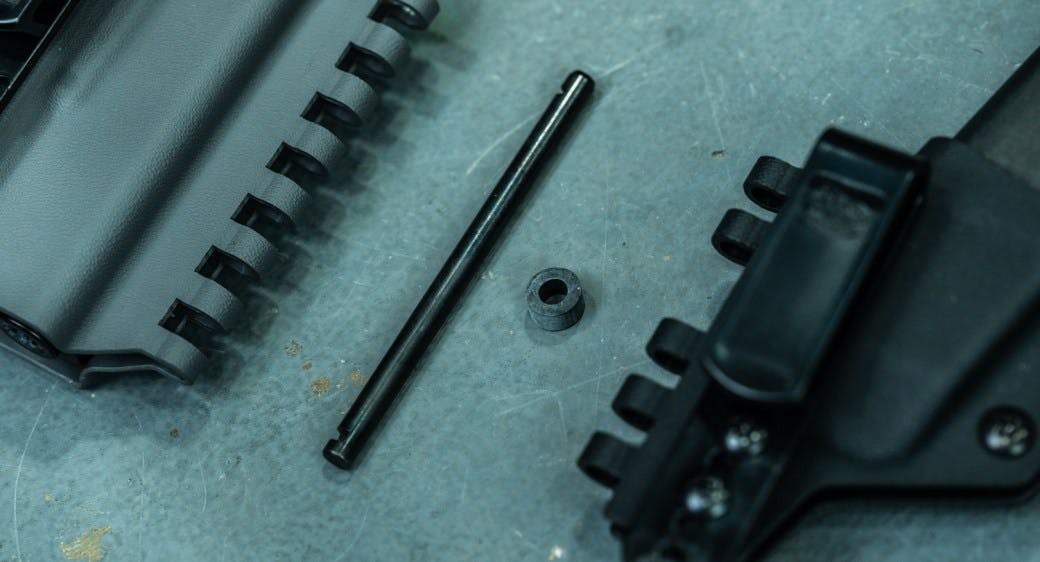 The Open Source Sidecar Spine System – T.REX ARMS
The Open Source Sidecar Spine System – Video – T.REX ARMS
The New Sidecar Holster Overview – Video – T.REX ARMS