Video | What's Included | Specs | Pictures | Related Info
Bullets are to a firearm what gas is to a car. Carrying extra ammo is a wise move and the NeoMag is a clever gadget that allows you to easily conceal an extra pistol magazine in your pants pocket. It's a great option if you want to carry a tourniquet as your Sidecar attachment, but still want to conceal some extra ammo.
OVERVIEW VIDEO
WHAT'S INCLUDED
---
One NeoMag, for metal magazines. (The NeoMag Type G is recommended for Glock mags.)
SPECS
---
The NeoMag is designed specifically for metal magazines. Medium fits 9mm/.40 (Example: SIG P320 9/40, P226/P229, M&P 9/40, M&P Shield, VP9 9/40.) Works with all Single and Double stack magazines. The regular clip size is intended for a standard magazine base. The extended clip size is designed for extended magazines or deeper concealment of standard magazines.
Features:
Material: Black nitride steel
Clip: Titanium with Black Cerakote finish
Magnets: Neodymium
Lifetime Manufacturer Warranty
Made in the USA by Front Pocket Innovations LLC.
Sizing Exceptions:
Wilson Combat 9mm single stack (Only fits Large NeoMag).
2011 9mm mags (Only fits a Large NeoMag Type G).
Check Springfield magazines to make sure they are magnetic.
Does not fit Smith & Wesson M&P Shield EZ (because of spring assist).
NOTE: The NeoMag is not compatible with Magpul or ETS mags, and may not work with some XD or Glock 10mm mags. To determine if it will work with your mag, click
here.
PICTURES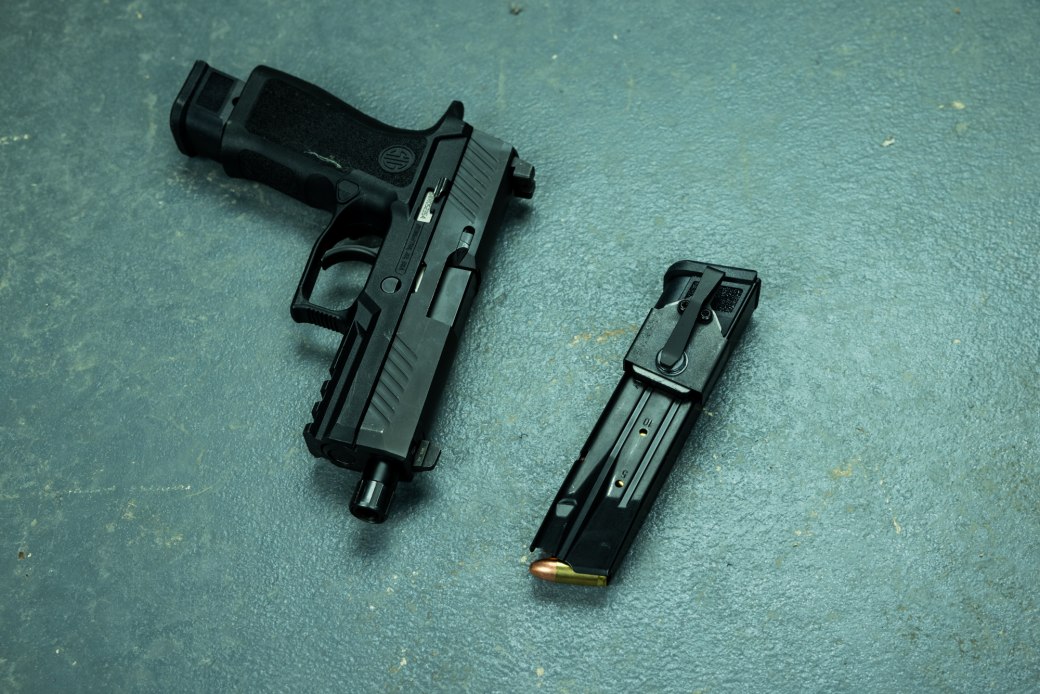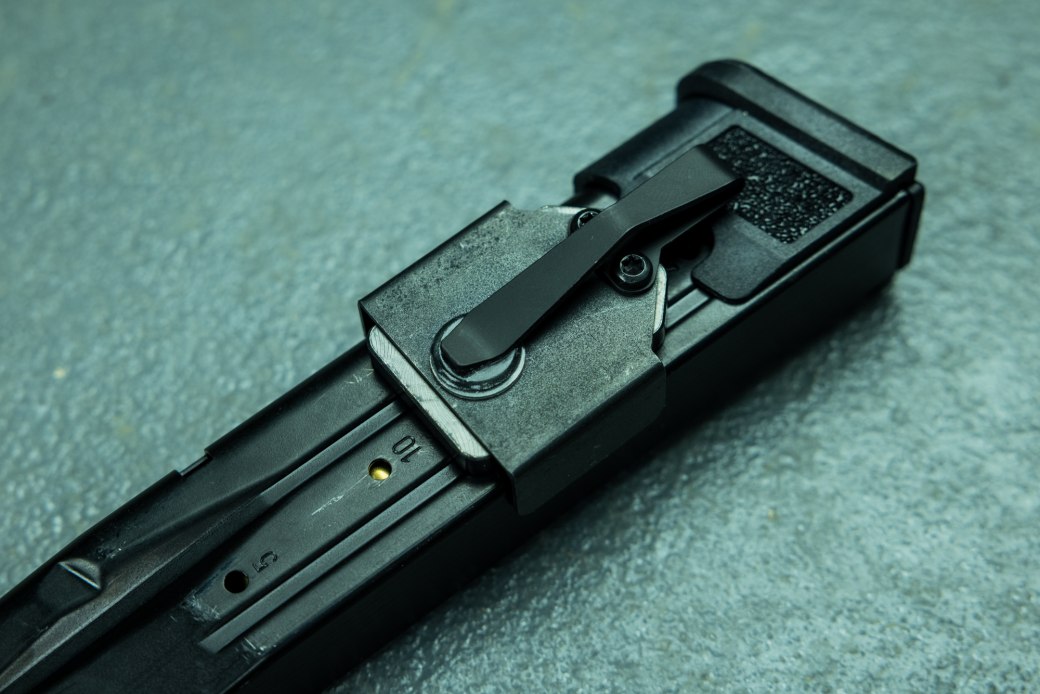 NeoMag Overview – Video – T.REX ARMS