Video | What's Included | Specs | Pictures | Related Info
The Trijicon ACOG is known for its seemingly undying reliability. Couple this with the Aimpoint T-2, and you have a winning combination that will withstand whatever you put it through. While mounting an RMR to an ACOG is nothing new, its open-emitter design lacks performance in inclement weather. This is where mounting a closed-emitter dot like the Aimpoint T-2 comes in clutch. This mount is only compatible with the 4×32 LED TA02 ACOG with front mounting bosses.
OVERVIEW VIDEO
WHAT'S INCLUDED
---
One T.REX Aimpoint Micro Front Mount for ACOG; two screws for mounting to ACOG; four screws for securing optic to mount; two hex keys
This mount is only compatible with TA02 4×32 LED ACOGs. You can find our Aimpoint T-2 Middle Mount for 3.5×35 LED ACOGs
HERE
.
SPECS
---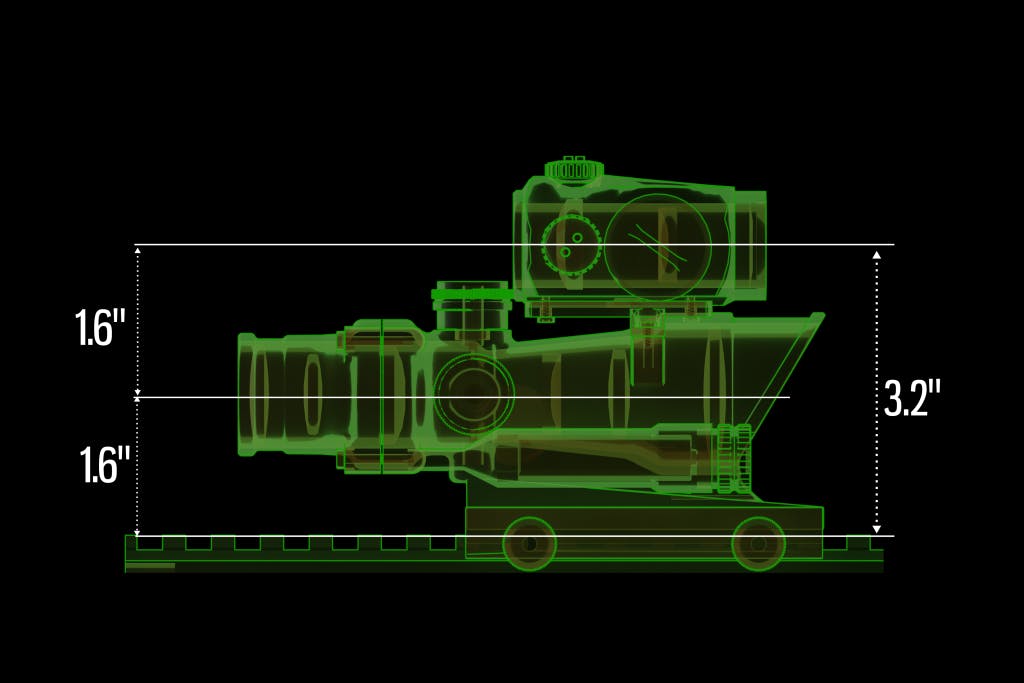 COMPATABILITY
4×32 LED Trijicon ACOG Models (TA02)
FEATURES
Anodized aluminum
Allows for passive aiming with night vision devices
Works with Aimpoint Micro models such as the Micro T-1, T-2, H-1, and H-2, as well as other optics that use the Aimpoint Micro Standard
The approximate centerline of the top optic is about 3.2″ with an Aimpoint T-2 on a standard ACOG mount.
Weight w/ Hardware: 0.8 oz (21g)
Torque Specs: T-2 to mount: 12 inch-lbs; Mount to ACOG: 15 inch-lbs
Made in the USA by Arisaka Defense.
PICTURES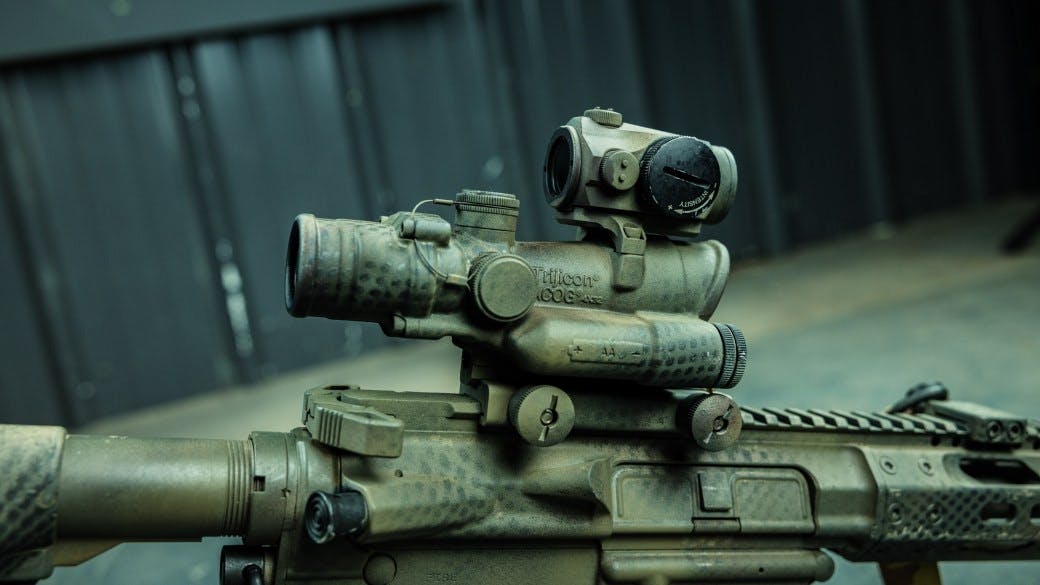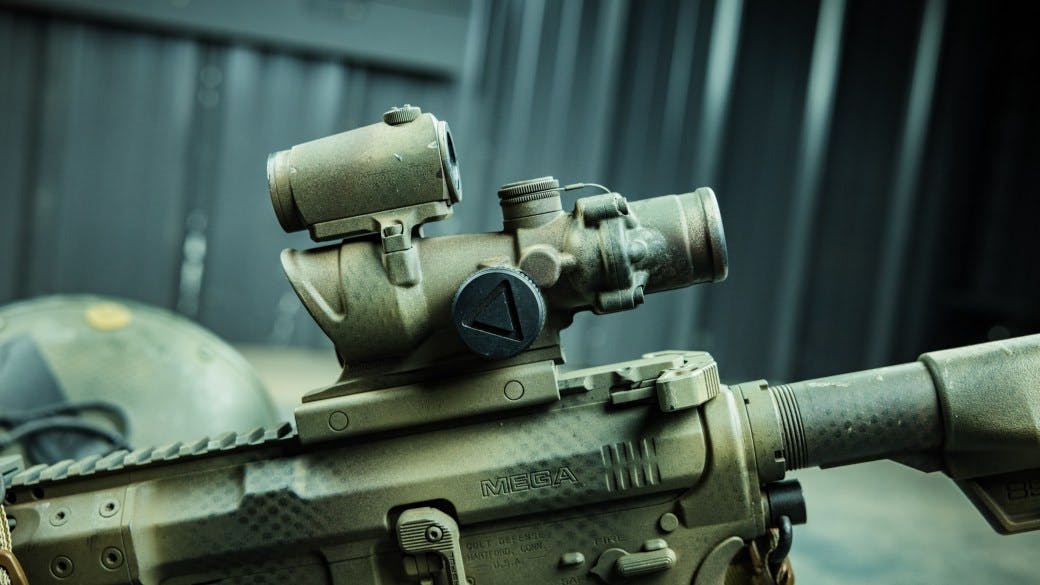 T.REX Aimpoint Micro Mounts for ACOG Overview – Video – T.REX ARMS
Trijicon ACOG TA02 LED Overview – Video – T.REX ARMS
Running the ACOG – Video – T.REX ARMS