Video | What's Included | Specs | Pictures | Related Info
Note: This charging handle is for the AR15/M16 platform
and will not fit AR10/SR25 platforms.
The Radian Raptor Charging handle is a best-in-class product and has been for years. It's what we put in the vast majority of our rifle builds as it makes charging an AR simple and effortless due to its ambidextrous handle design that protrudes just enough to quickly snag with your fingers or a bladed palm.
The Standard version works great in any build of AR and the SD version is especially great on suppressed builds as its ported shaft design redirects gasses down and forward, away from the shooter's face when shooting.
OVERVIEW VIDEO
WHAT'S INCLUDED
---
One Black Radian Weapons Raptor Charging Handle (Standard or SD) for AR15/M16.
SPECS
---
This is the AR15/M16 model charging handle. It will not fit AR10/SR25 platforms. The Raptor-SD is compatible with most AR15/M16-pattern rifles.
Designed & manufactured in the USA.
Machined from 7075-T6 aluminum.
Mil-Spec Type 3 Hard Coat Black Anodized Finish.
PICTURES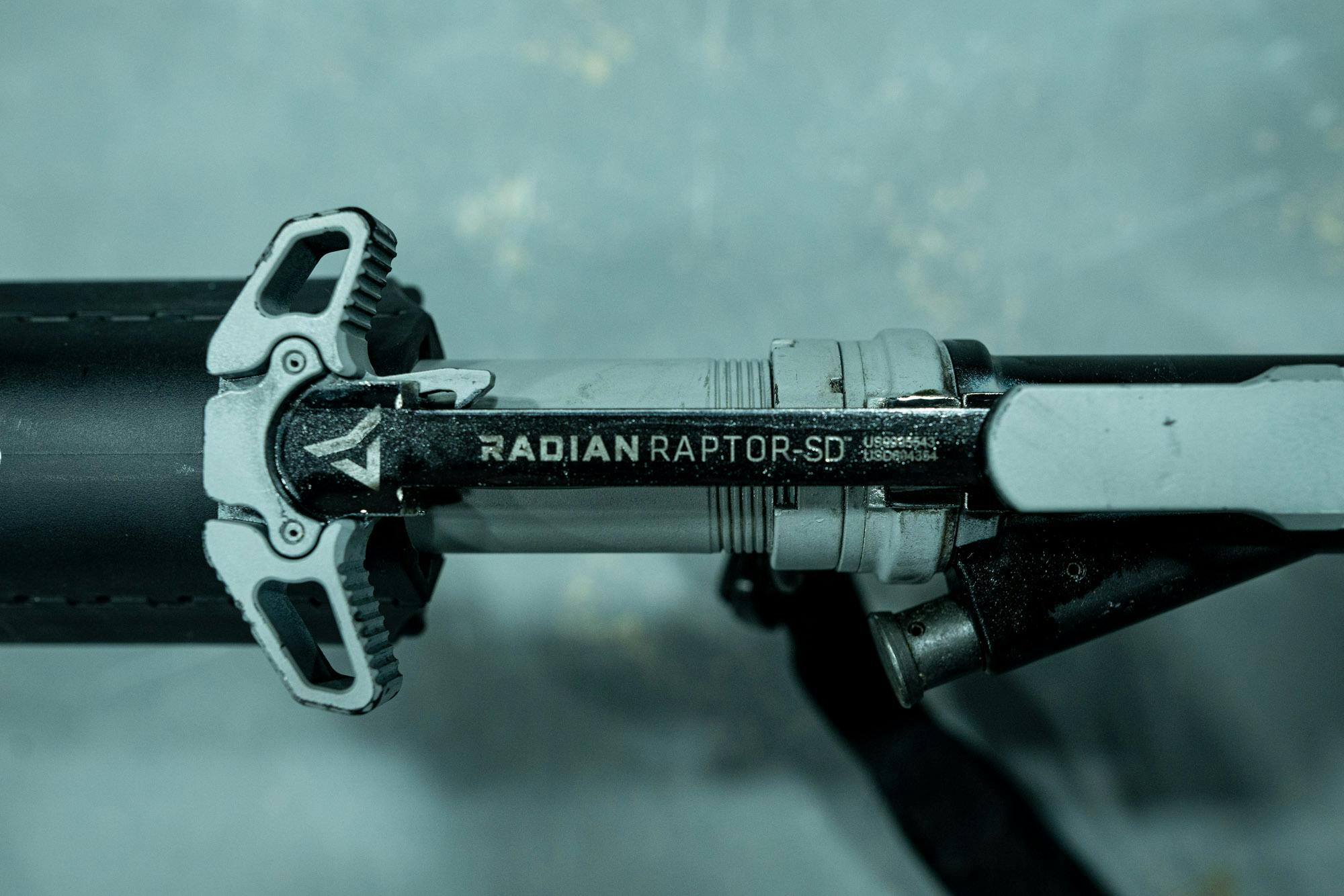 Charging Handle Recommendations – Help – T.REX ARMS
14.5″ FSP Block II – Help – T.REX ARMS
M4 + M203 (Modern Warfare 2 Build) – Help – T.REX ARMS
14.5″ M4 (Modern Warfare 2 Build) – Help – T.REX ARMS
Grey MK18 Loadout – Help – T.REX ARMS