Video | What's Included | Specs | Pictures | Restrictions | Related Info
The North American Rescue HyFin Vent Compact Chest Seal is used on penetrating injuries like gunshot or stab wounds to seal the chest cavity. The HyFin Vent chest seals feature three channels that allow air to escape while stopping air from re-entering the chest cavity and causing lung collapse. This compact version is around 25% smaller than the standard model, making it easier to carry and store.
OVERVIEW VIDEO
WHAT'S INCLUDED
---
One pair of North American Rescue HyFin Vent Compact Chest Seals
SPECS
---
FEATURES
Smaller packaging, approximately 25% smaller than the standard HyFin Vent Chest Seal
3-channel pressure relief vents
Designed for the treatment of entry/exit or multiple penetrating wounds
Advanced adhesive gel designed for superior adhesion, even to sweaty or hairy chests
Large red tab for single step, peel and apply application designed to allow for burping the wound if necessary
Made in the USA.
View the Directions for Use HERE.
TECHNICAL SPECIFICATIONS
| | |
| --- | --- |
| Device | 4.75 in. x 4.75 in. (excluding tab) |
| Packaged | H 3.875 in. x W 6.6 in. x D 0.13 in. |
| Weight | 1.55 oz |
| NATO NSN# | 6510-01-682-2091 |
PICTURES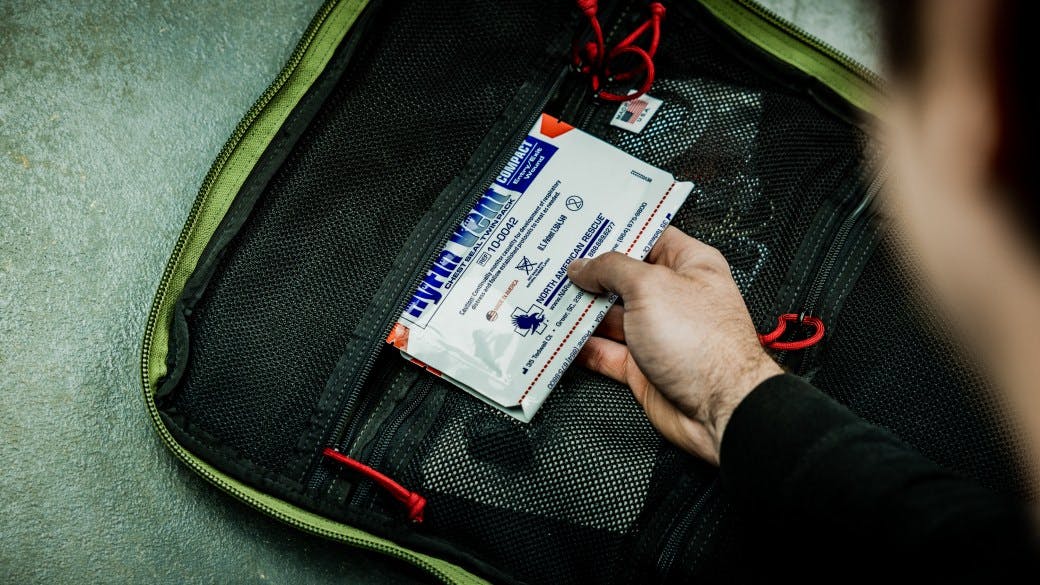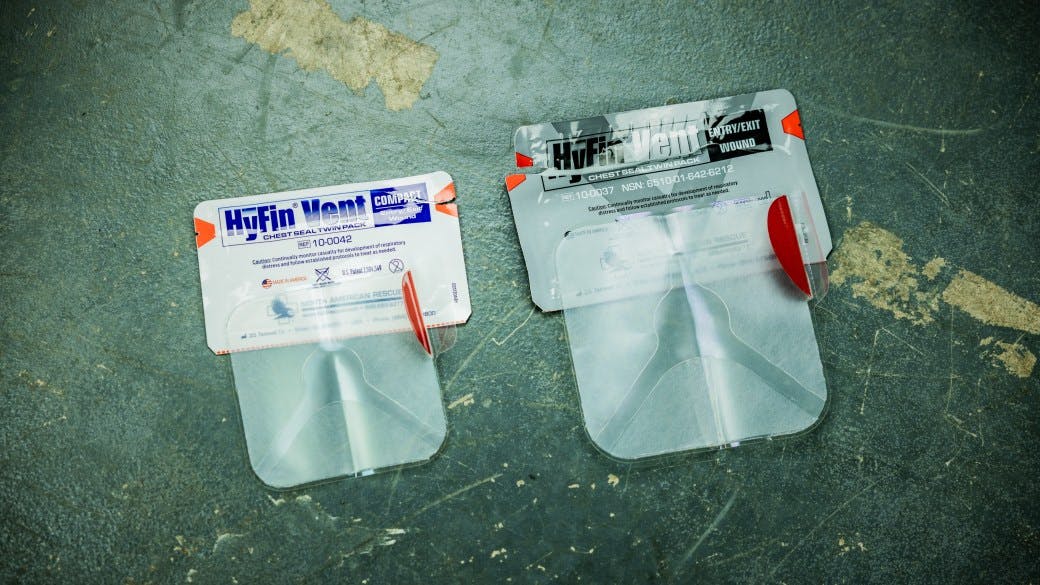 RESTRICTIONS
---
North American Rescue products cannot be shipped outside of the US.
NAR HyFin Vent Chest Seal Instructions – Video – YouTube