Video | What's Included | Specs | Pictures | Restrictions | Related Info
The Teleflex QuikClot Combat Gauze is used to pack or wrap wounds to control severe bleeding. The hemostatic agent promotes blood clotting to help stop bleeding quicker than standard gauze. The QuikClot Gauze comes vacuum sealed and z-folded for a compact, easily storable package. It also contains an embedded X-Ray detectable line, which is useful once the patient is transported to a hospital so that no gauze is missed during treatment.
OVERVIEW VIDEO
WHAT'S INCLUDED
---
One package Teleflex QuikClot Combat Gauze
SPECS
---
FEATURES
Promotes clotting within minutes, allowing responders to control bleeding in an efficient and timely manner
Includes embedded X-Ray detectable line
Uses the same placement technique as standard gauze
Eight tear points for quicker application
4 yards long
Produces NO Heat
5-year shelf life
Made in the USA.
TECHNICAL SPECIFICATIONS
| | |
| --- | --- |
| Packaged Dimensions | H 5 in. x W 5.5 in. x D 0.625 in. |
| Gauze Dimensions | 3 inches x 4 yards |
| Weight | 0.8 oz |
PICTURES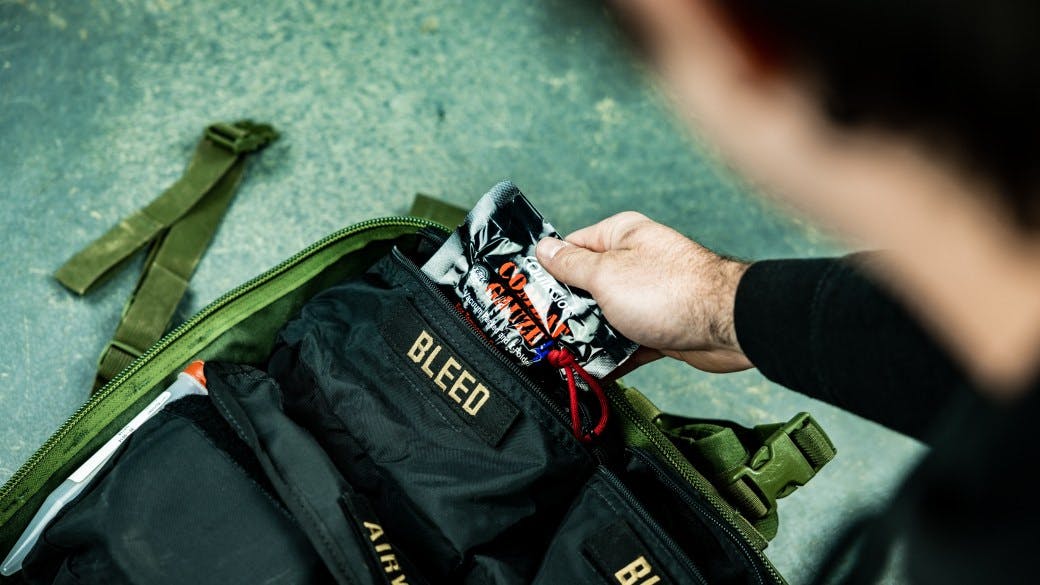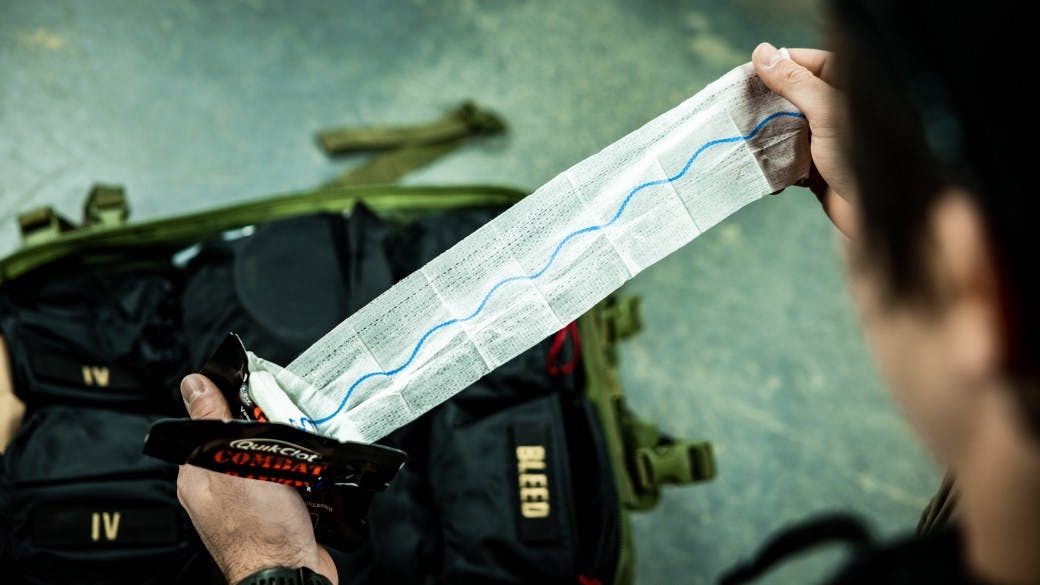 RESTRICTIONS
---
This product cannot be shipped outside of the US.
QuikClot Bleeding Control Dressing Instructions – Video – YouTube