Video | What's Included | Specs | Pictures | FAQ | Related Info
A common problem with weapon lights once you start running a suppressor: Suppressor shadow – A large, oblong shadow obscuring a large percentage of your light's spill. You lose some situational awareness and it splashes light off the side of your suppressor, turning it into a mini-Lightsaber. This PRO variant of the Lightbar was designed to extend SureFire PRO lights further down the rail, cantilevered over suppressors. This puts the weapon-light bezel more in line with the end of the suppressor, thus eliminating suppressor shadow and splash off the can. Short guns can also get cluttered quickly with pressure pads, weapon lights, IR lights, and IR lasers. Being able to extend the light further off the rail allows for more room on the rail.
Note: This will not work with the classic SureFire Scout footprint as it is specifically for the PRO series.
OVERVIEW VIDEO
WHAT'S INCLUDED
---
One T.REX Lightbar PRO Mount (Picatinny or M-LOK); Two screws for attaching mount to rail
SPECS
---
FEATURES
Available for Picatinny and M-LOK rails.
The Lightbar PRO is compatible with SureFire Scout Light PRO models.
Manufacturer: Arisaka Defense. Available exclusively through T.REX ARMS.
Country of Origin: Made in USA
Note: When mounting the Picatinny Lightbar, be sure to not overtighten the screws. It is a common mistake and it will create issues. The proper torque specs are listed below.
TECHNICAL SPECIFICATIONS
| | |
| --- | --- |
| Weight | 1.9 oz. (Picatinny); 1.5 oz. (M-LOK) |
| Offset from Rail | 0.0″ (Picatinny); 0.15″ (M-LOK) |
| Overall Length | 4.2″ |
| Torque, Light to Mount | 12in/lbs |
| Torque, Mount to Rail (Picatinny) | 30in/lbs using T27 Torx |
| Torque, Mount to Rail (M-LOK) | 30 in/lbs using 4mm Hex |
PICTURES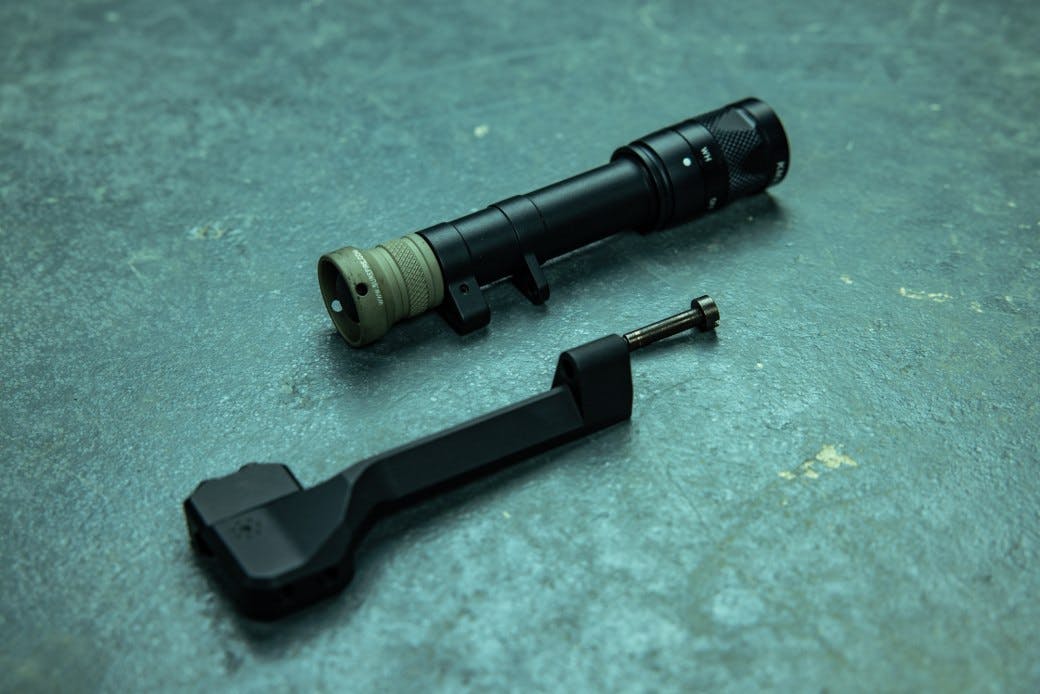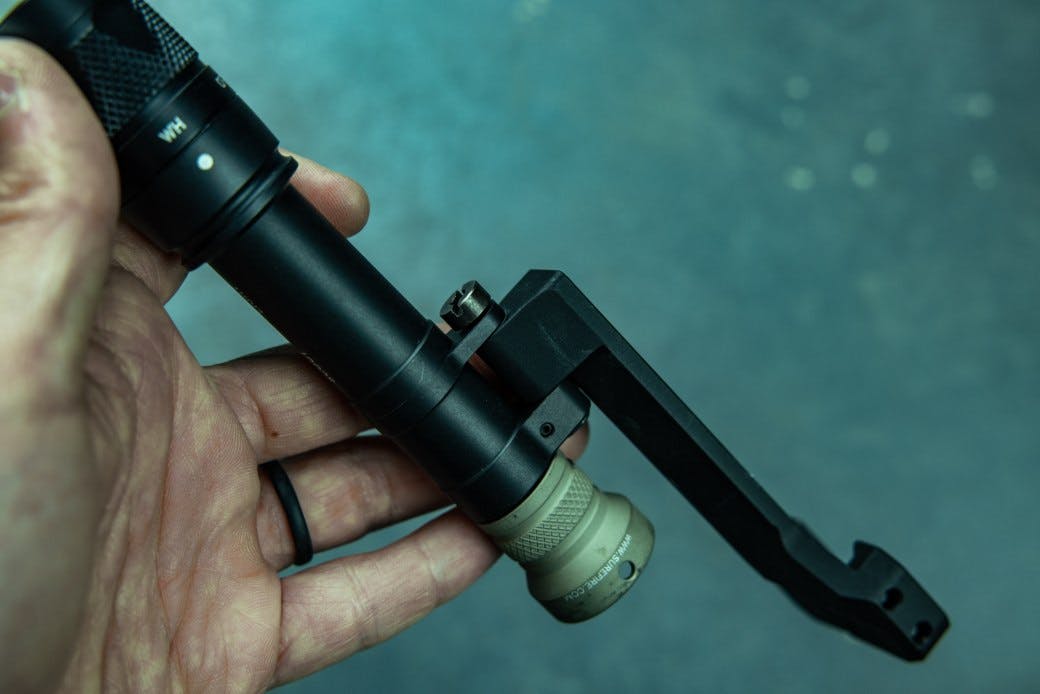 FAQ
Why don't you offer a KeyMod version?
To be honest, KeyMod doesn't really sell. If you'd like to run the PRO Lightbar on your KeyMod rail, we recommend either getting a Picatinny-to-KeyMod section or picking up a KeyMod version of the
Scout Lightbar
and using the
PRO adapter
to mount your light.
Everything You Need To Build Out A Rifle Light – Help – T.REX ARMS
T.REX ARMS Lightbar Overview – Video – T.REX ARMS
T.REX Lightbar PRO Mount Overview – Video – T.REX ARMS
Are T.REX ARMS Mounts Covered Under Warranty? – Help – T.REX ARMS