Video | What's Included | Specs | Pictures | FAQ | Restrictions | Related Info
The new SureFire M640U Scout PRO is an update to the classic M600U Scout light. As an all-around great weapon light, it's built to take abuse and is one of the most proven and reliable weapon lights on the market. This model differs from the classic in that it has a swivel mount that allows the end-user to bend the body of the light to sit closer to the rail, making for a more compact weapon light setup. It can be mounted to standard 1913 Picatinny and M-LOK rail and has a rear click tail cap with momentary and constant-on function.
It runs on two CR123A batteries and has 1,000 lumens and 11,300 candela which makes it effective at close to medium range. Positive identification on a target in total darkness at 40-50 yards is about the most you can rely on. Beyond that, you can make out a target within 100 yards but the details will not be easily discernable. The beam is more flood (wide) than a spot but is great at what it does.
OVERVIEW VIDEO
WHAT'S INCLUDED
---
One SureFire M640U Scout Light PRO (Black or Tan): MH61 Body + M-1913-S Mount (MIL-STD-1913) + M-MLOK-S Mount (M-LOK) + Z68 Tailcap (click-on) + KE2-B White LED Bezel, two 123A lithium batteries, and one Allen key.
SPECS
---
FEATURES
– Virtually indestructible ultra-high-output LED generates 1,000 lumens of blinding light; produces tactical-level light for 1.25 hours on two 123A batteries
– Versatile Low-Profile Mount (LPM) allows the user to optimize the light's position relative to the rail
– TIR lens shapes versatile beam with enough reach and surround light for indoor/CQB and outdoor/medium-to-long-range operations
– Mil-Spec hard-anodized aluminum body and tempered window make it light rugged, durable, and combat-ready
– Activation via Z68 momentary/constant-on push-button switching with protective shroud
– O-ring seals keep out moisture; the Scout Light PRO is IPX7 rated
– Mounting hardware for MIL-STD-1913 and M-LOK rails is included
For a more in-depth comparison of SureFire rifle light specifications, check out our comparison table HERE.
TECHNICAL SPECIFICATIONS
| | |
| --- | --- |
| OUTPUT | 1,000 lumens |
| RUNTIME* | 1.25 hours* |
| PEAK BEAM INTENSITY | 11,300 candela |
| DISTANCE | 213 meters |
| CONSTRUCTION | Aluminum |
| FINISH | Hard-Anodized |
| WEIGHT (w/ batteries) | 4.8 oz. (136 g) |
| LENGTH | 5.5 in (13.9 cm) |
| BEZEL DIAMETER | 1.125 in (2.9 cm) |
| BATTERIES | Two 123A lithium (incl.) |
| SWITCHING | Click tailcap |
| LIQUID INGRESS PROTECTION | IPX7, Submersion up to one meter for 30 minutes |
| | *Continuous hours until output drops to 10% of normal output |
PICTURES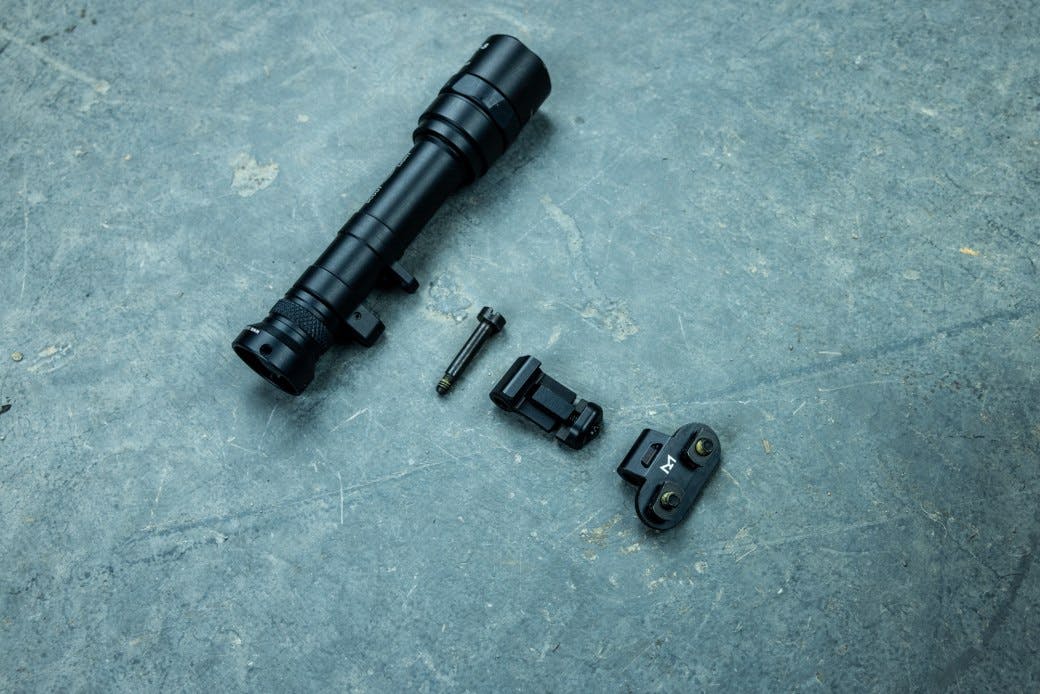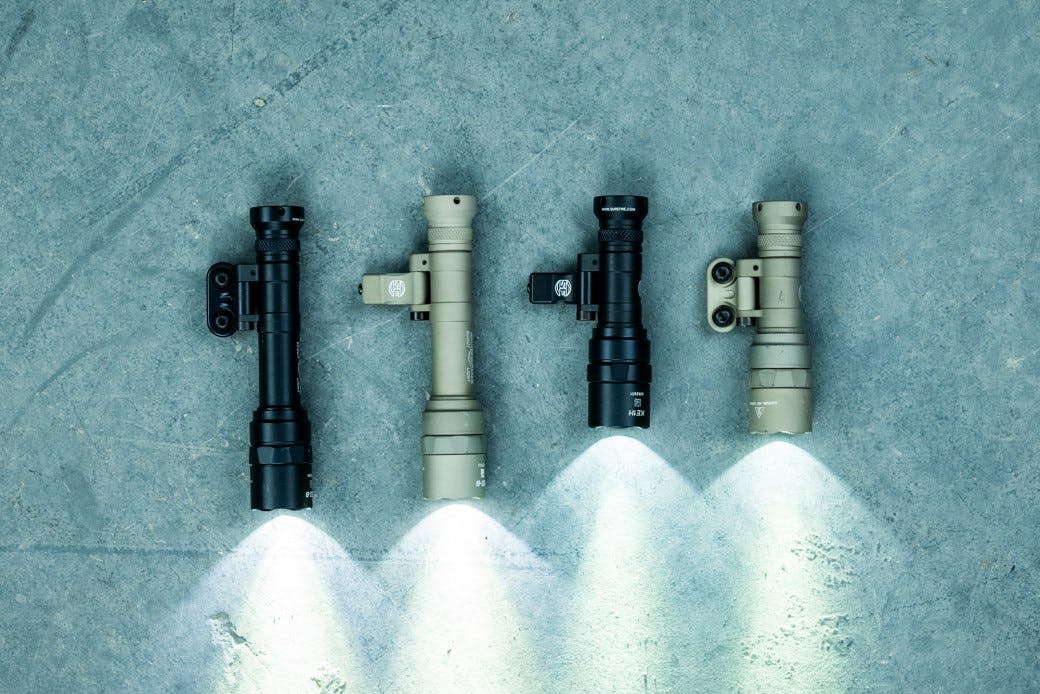 FAQ
Is there any difference in output between this model and the old M600U?
Nope! The only difference between this model and the previous M600 model is the mount. They both produce 1,000 lumens and 11,300 candela.
It won't work without an adapter. You can pick up a PRO mount adapter for the Lightbar
HERE
.
What is the difference between Lumens and Candela? Which is more important?
The number of lumens a light has can be very deceiving. Though high lumen counts are often thrown out by manufacturers to sell lights, higher lumens doesn't always translate to a brighter light. Simply put…

Lumens is the total amount of light emitted.
Candela is how far and tightly focused the light is thrown onto a target.

Lumens is important, but Candela is king when it comes to identifying targets. Lumens can light up a room (flood light), but candela can light up the details on a particular object (throw light).
RESTRICTIONS
---
SureFire products cannot be shipped outside of the US.
---
Where to Mount Your Rifle Light – Video – T.REX ARMS
SureFire M640U Scout Light PRO Overview – Video – T.REX ARMS