Video | What's Included | Specs | Pictures | FAQ | Related Info
A common problem with weapon lights once you start running a suppressor: Suppressor shadow. A large, oblong shadow obscuring a large percentage of your light spill. You lose some situational awareness and it splashes light off the side of your suppressor, turning it into a mini-Lightsaber. The Lightbar was designed to extend Scout-style lights further down the rail, cantilevered over suppressors. This puts the weapon-light bezel more in line with the end of the suppressor. Thus, eliminating suppressor shadow and splash off the can.
Short guns can also get cluttered up quickly with pressure pads, weapon lights, IR lights, and IR lasers. Being able to extend the light further off the rail allows for more room on the rail. Currently available for M-LOK, KeyMod, and Picatinny rails.
If you are running a Pro mount, you can pick up an adapter here: T.REX Scout Pro Mount Adapter.
VIDEO: Low Light Shooting
WHAT'S INCLUDED
---
One T.REX Lightbar Scout Mount; Two screws for mounting light body.
SPECS
---
The Lightbar is compatible with: SureFire Scout lights (no PRO models), Modlite, Arisaka, Cloud Defensive Rein/Rein Micro, and Streamlight Rifle lights that use a scout footprint (e.g. Protac Railmount 1,2 and HL-X).
When mounting the Picatinny Lightbar, be sure to not overtighten the screws. It is a common mistake and it will create issues. The proper torque specs are listed below.
| | |
| --- | --- |
| Weight | 1.0 oz. |
| Offset from Rail | 0.15″ (M-LOK, KeyMod) 0.0″ (Picatinny) |
| Overall Length | 4.5″ |
| Light to Mount | 25in/lbs |
| Picatinny | 30in/lbs (Use T27 Torx) |
| M-LOK | 30in/lbs (Use T25 Torx) |
| KeyMod | 20in/lbs (Use T15 Torx) |
| Manufacturer | Arisaka Defense. Available exclusively through T.REX ARMS. |
| Country of Origin | Made in USA |
PICTURES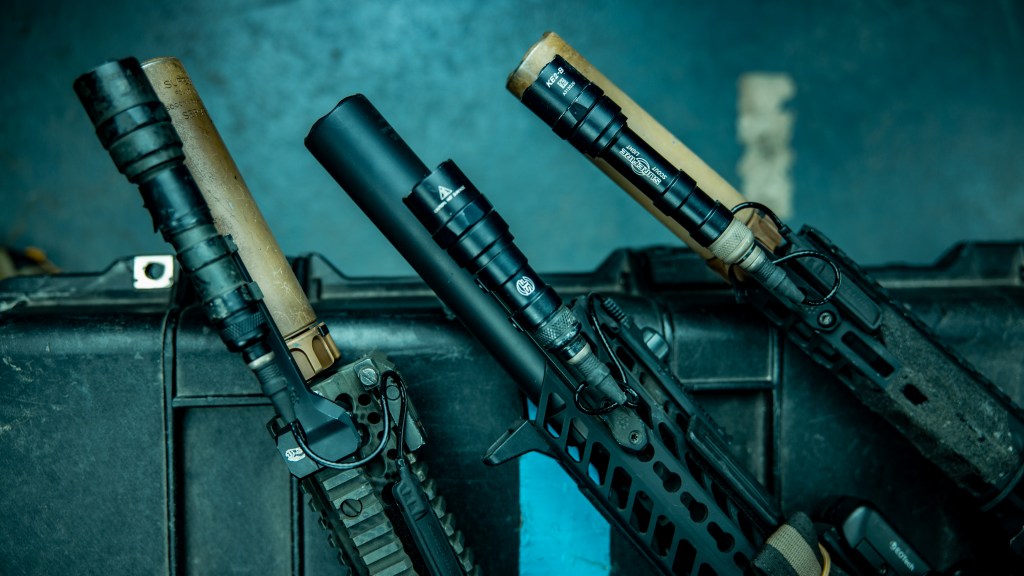 FAQ
If I remove my suppressor and shoot with the Lightbar protruding past the muzzle device, will there be any problems?
No. Modern weapon lights and the Lightbar can take concussion and carbon like a champ. Just clean your bezel if carbon starts to cloud it.
What suppressors are compatible with the Lightbar?
Some of this will depend on the rail you are using and how slim it is. But we have fit KAC/SureFire cans with Midwest Industries Combat rails, which is one of the slimmest rails on the market. Depending on rail/suppressor combination, you may have to remove the Lightbar to take the can off. We have not tested every configuration possible.
Are T.REX ARMS Mounts Covered Under Warranty? – Help – T.REX ARMS
Everything You Need To Build Out A Rifle Light – Help – T.REX ARMS
M4 + M203 (Modern Warfare 2 Build) – Help – T.REX ARMS
T.REX ARMS Lightbar Overview – Video – T.REX ARMS