Video | What's Included | Specs | Pictures | FAQ | Related Info
The T.REX Scout PRO Mount Adapter allows you to take a SureFire Scout Light PRO and mount it to any (original) SureFire Scout Light mount on the market. The nice thing about attaching a SureFire Scout Light PRO to a mount such as the T.REX Lightbar is it pushes the light body further forward on the rail and still allows you to articulate it to create a tighter "tuck" into the rail or suppressor. This "thins" the overall footprint of your weapon system, even if only by a bit, frees up rail space, and eliminates suppressor and barrel shadow.
OVERVIEW VIDEO
WHAT'S INCLUDED
---
One T.REX Scout PRO Mount Adapter.
SPECS
---
This only works with the SureFire Scout Light
PRO
series of lights.
| | |
| --- | --- |
| Materials | Aluminum with black adonized finish. |
| Manufacturer | Arisaka Defense. Available exclusively through T.REX ARMS. |
| Country of Origin | Made in USA |
PICTURES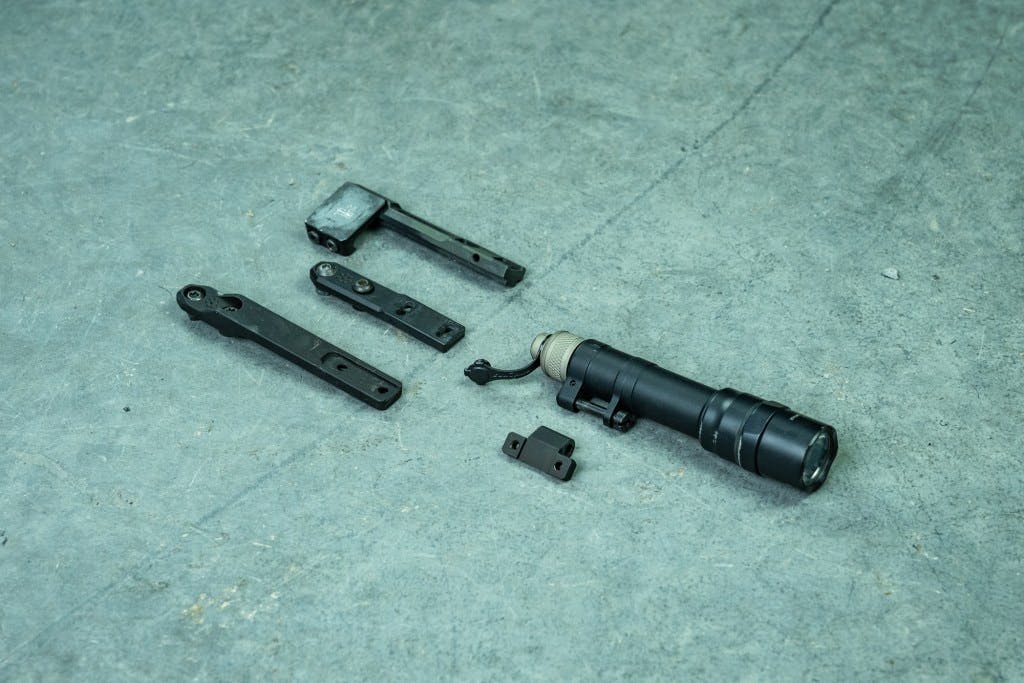 FAQ
Nothing, they are great mounts. This adapter will really only benefit you if you're using a Scout mount designed to push the light out further. Otherwise, the SureFire Low-Profile Mount included with the Scout Light PRO will work great and you'll have no need to adapt.
SureFire Scout Mounting Options – Help – T.REX ARMS
Everything You Need To Build Out A Rifle Light – Help – T.REX ARMS
T.REX Scout PRO Mount Adapter Overview – Video – T.REX ARMS