T.REX Thigh Strap
Ships in 1-8 business days
Video | What's Included | Specs | Pictures | The Complete Ragnarok Setup | FAQ | Related Info
A single thigh strap can make a big difference in stabilizing an offset holster. By securing the holster setup to your leg, the thigh strap prevents the holster from pulling away when drawing your weapon. This is our 2.0 thigh strap—it drops the thigh strap about 1.5″ lower than the original thigh strap so that, when we run it through the lower bolt of a Safariland UBL mid-ride mount, it is flush with the bottom of the UBL. With the pivot point being a riveted hole, it makes for a more flexible and comfortable design and doesn't restrict movement or dig into your inner thigh.
OVERVIEW VIDEO
WHAT'S INCLUDED
---
One T.REX Thigh Strap; Hardware to install with a Ragnarok + UBL combo or a UBL + QLS Receiver Plate combo.
SPECS
---
1.5 inches wide. Can be adjusted pretty much as small as you'd like or up to 30 inches.
PICTURES
THE COMPLETE RAGNAROK SETUP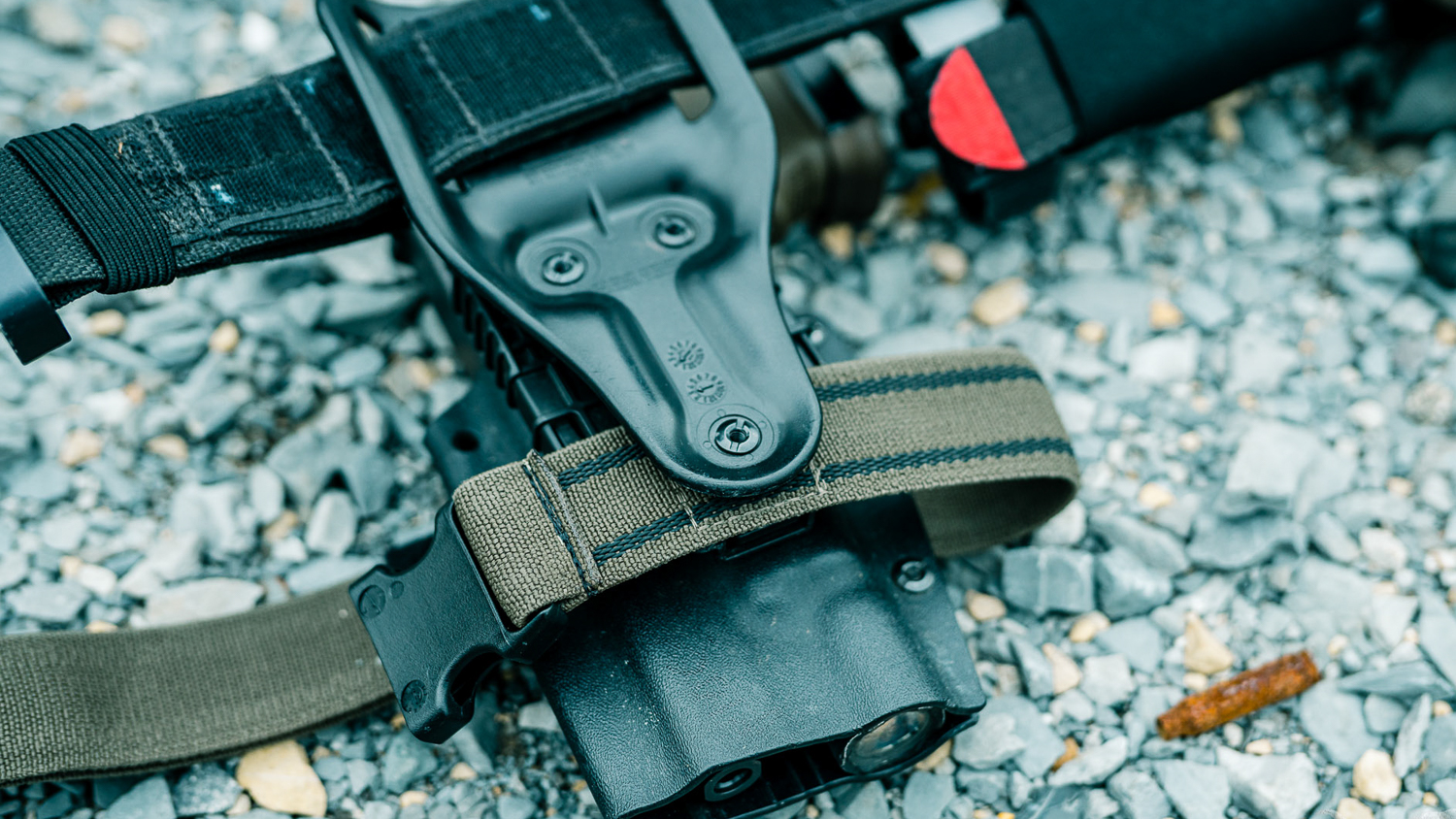 FAQ
How does a thigh strap + UBL compare to other holster mounting options?
RELATED INFO
The Complete Ragnarok Setup – Help – T.REX ARMS
Ragnarok Mounting Options – Help – T.REX ARMS
I'm new to guns, which holster should I get? – Help – T.REX ARMS
LVAW Sig MCX 300 BLK Loadout – Help – T.REX ARMS