Video | What's Included | Specs | Sizing | Pictures | Related Info
The T.REX Speed Belt is a streamlined 1.75″, two-piece shooter belt. It comes as a complete system with a thin inner belt and a rigid outer belt. (If you want just the inner belt by itself to go with an outer belt from another company, you can pick that up HERE.)
The belt has MOLLE pass-throughs, capable of carrying magazine, medical, admin, and dump pouches while also utilizing an OWB holster on a belt mount like the Safariland Mid-Ride UBL. The internal MOLLE design allows the Speed Belt to do all this while maintaining a slim profile and slick appearance. The overall setup is under a 1/2-inch thick, making this belt relatively slim when compared to other MOLLE-capable options.
The body side of the Speed Belt Inner uses laser-cut H.A.N.K. material with a rubberized texture that helps prevent belt shift. The other side has loop to interface with the hook of the outer belt. A simple ITW Triglide buckle is used to tighten the inner belt down. This inner belt can also be worn as a stand-alone everyday carry (EDC) belt.
The body side of the Speed Belt Outer features hook with sewn-in MOLLE pass-throughs. Similar belts on the market usually have the MOLLE slots sewn on the front of the belt, but with the MOLLE pass-throughs sewn on the inside of the Speed Belt Outer, it distributes the weight of your attachments to the top of the belt, keeping them more stable, less top-heavy, and closer to your body, so they don't flare out as much. The Speed Belt Outer gains its rigidity from the internal Tegris composite material that is covered with an IR-reducing 500D Cordura nylon sleeve, which creates a clean, streamlined look. A 1-inch Raptor Buckle is used to tighten and secure the outer belt. Overall, the outer belt is only 1/4-inch thick, so attaching mag carriers via Tek-Lok is no problem.
OVERVIEW VIDEO
WHAT'S INCLUDED
---
One T.REX Outer Speed Belt with Raptor Buckle; One T.REX Inner Speed Belt with ITW Nexus Triglide Buckle
SPECS
---
Outer Belt
Tegris Composite core provides excellent rigidity while staying lightweight.
Covered in an IR-reducing 500D Mil-Spec Cordura sleeve. Provides guaranteed performance and streamlined appearance.
Strong, versatile, quick drying, and easy to clean.
Resistant to fading, abrasion, rot, and mildew.
Backed with Hook.
Raptor buckle (Made in America). Light-weight, heavy-duty quick-release buckles are constructed of aerospace-grade 7075 aluminum.
1″ wide tubular nylon webbing for belt-length adjustment.
MOLLE compatible.
Usable space: 24″ (XS), 28″ (S), 32″ (M), 36″ (L), 40″ (XL)
Inner Belt
Loop material interfaces with the Speed Belt Outer or other Hook-based Outer belts. Laser-Cut H.A.N.K. backing to prevent belt slip.
Fastener: ITW Nexus 1.5" Triglide buckle.
Made in the USA.
SIZING
---
DO NOT ORDER UNTIL YOU MEASURE YOURSELF.
How to measure: Using a soft tape measure or string, measure your beltline around your belt loops. Do not base this measurement on pants sizing.
Minimum measurement is the absolute smallest the belt can be adjusted to.
Measurement includes the buckle.
| | |
| --- | --- |
| Size | Beltline Measurement |
| X-Small | 27-31″ |
| Small | 31-35″ |
| Medium | 35-39″ |
| Large | 39-43″ |
| X-Large | 43-47″ |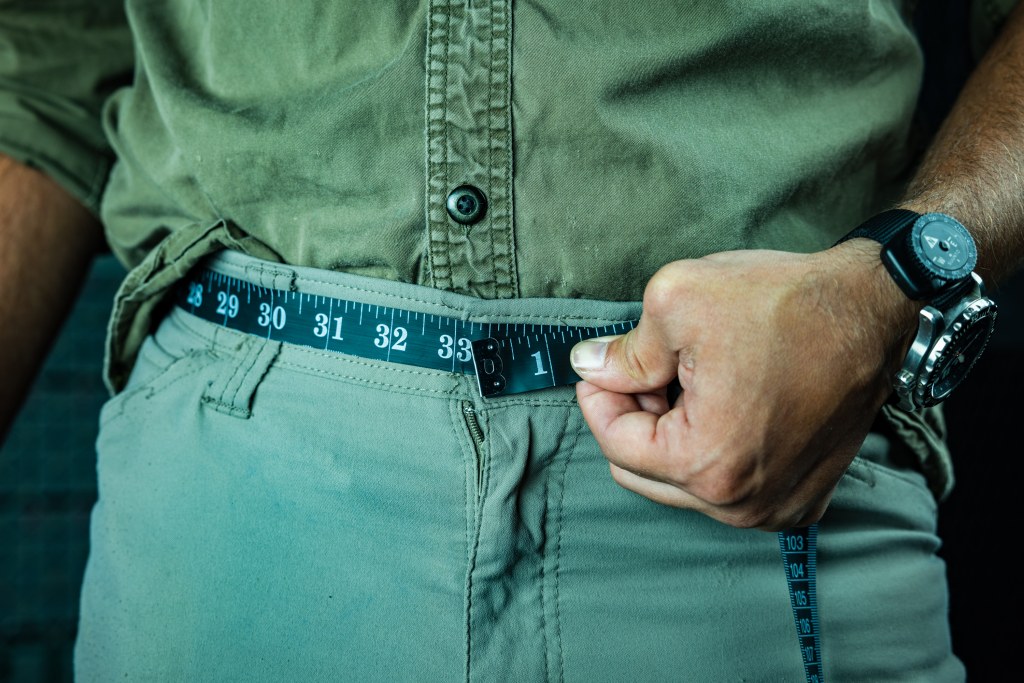 PICTURES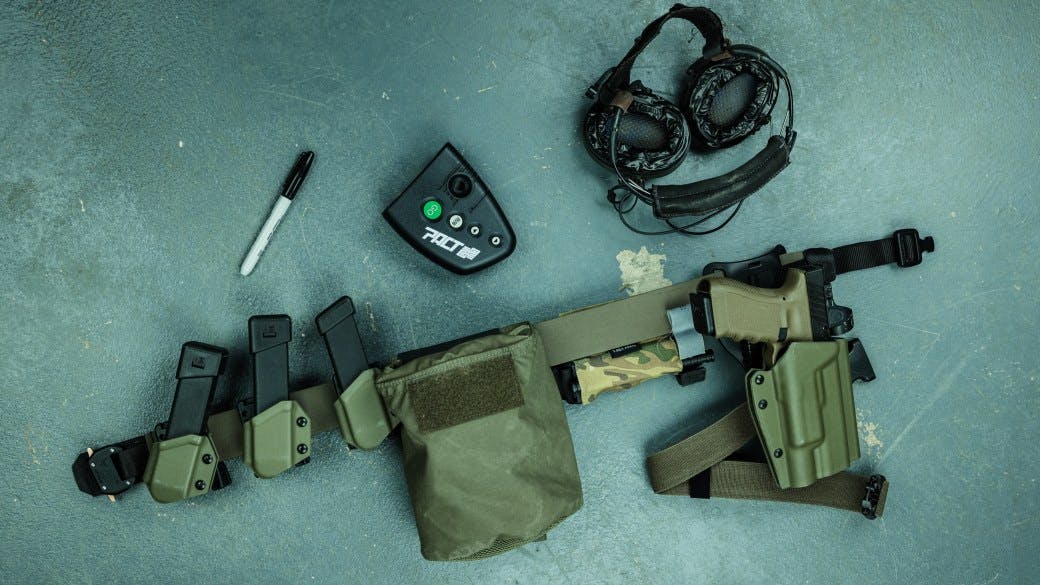 Two-Piece Range Belt Setup – Video – T.REX ARMS
Two-Piece Belt vs. "War Belt" – Video – T.REX ARMS
Are T.REX ARMS Nylon Products Covered Under Warranty? – Help – T.REX ARMS
T.REX Speed Belt Overview – Video – T.REX ARMS