Video | What's Included | Specs | Pictures | FAQ | Related Info
Introducing the new Ragnarok carriers! A 2023 update to our earlier MARS carriers, they provide maximum accessibility for your spare mags and modular attachment holes to support multiple attachment methods, placements, and rotations. These carriers are still made from rugged .125″ Kydex for maximum durability and still offer the best outside-the-waistband performance on duty and competition belts.
The Ragnarok Carriers support magazines either in a rounds-rearward or rounds-forward orientation. We recommend you use it rounds-forward for an index grip. When you receive the carrier, we recommend you adjust the retention for your specific mags. Retention can be finely adjusted by tightening/loosening all hardware, and the modular mounting holes allow it to be rotated any amount in any direction in 15° increments.
OVERVIEW VIDEO
WHAT'S INCLUDED
---
One T.REX Ragnarok Pistol Mag Carrier (Attachment must be ordered separately. We recommend the Tek-Lok from Blade-Tech.)
If you add a
Tek-Lok
to your cart when purchasing the mag carrier, we will install it for you before we ship it, so your carrier is ready to roll right out of the box.
SPECS
---
FEATURES
Supports magazines either in a rounds-rearward or rounds-forward orientation.
Precision-formed from rugged .125″ Kydex.
The modular hole pattern accommodates various attachments available on the market and also allows users to customize the angle of the carrier to their preference.
Adjustable magazine retention ensures magazines are securely held in place. All hardware adjusts retention.
Made in the USA by T.REX ARMS.

PICTURES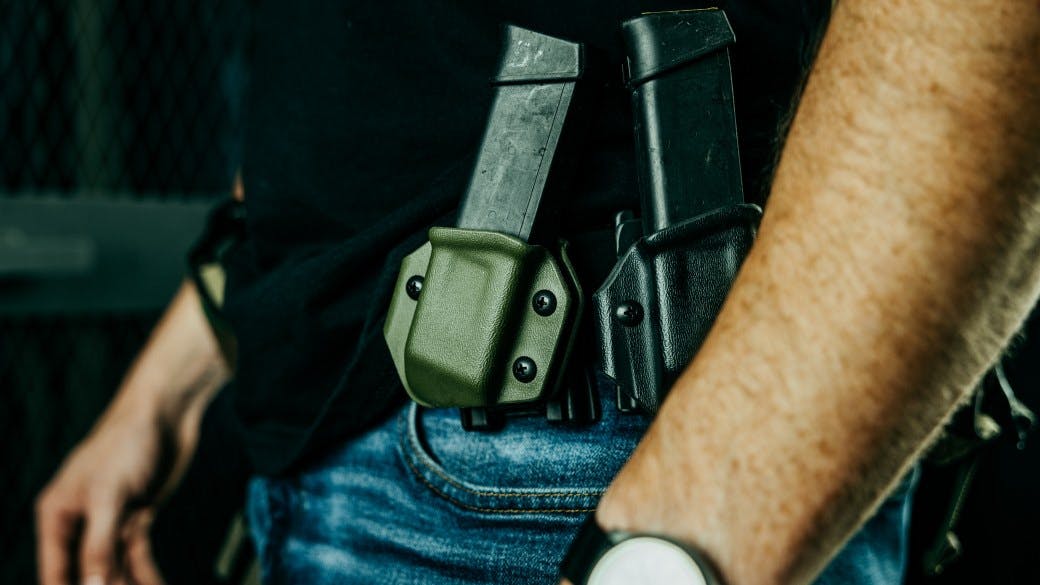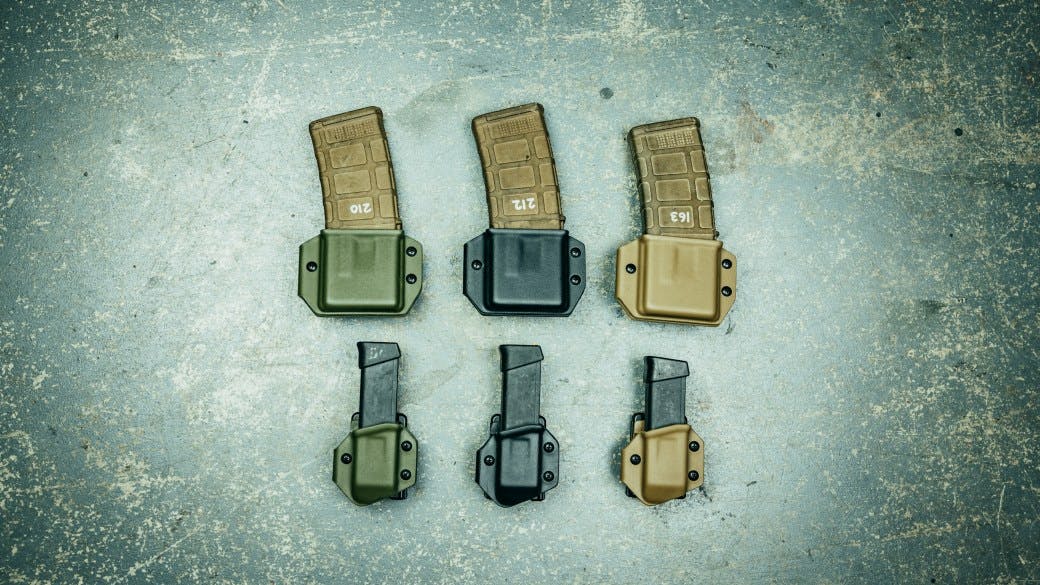 FAQ
The Ragnarok Carriers are made from .125″ Kydex and are best paired with
Tek-Lok
attachments on a warbelt rig. The Ironside Carriers are made of a thinner .093″ Kydex and have regular beltloops, making them more suited to concealed OWB carry. They are available in the same models and have the same retention adjustment, which means you can match the feel of your carry setup to your training kit.
Should I upgrade my existing MARS carrier?
If you are running Glock or other common pistol mags in your MARS carriers, please do not upgrade. The Ragnarok carriers have the same mounting system, same materials, and same precision fit that you already have. The main advantages are for folks who are running previously-unsupported or esoteric metal mags and need the more specific geometry and adjustments of the new design.