What's Included | Specs | Pictures | Related Info
Simple but effective: A two-inch square piece of hook from hook-and-loop material, like Velcro. Used on the back of Tek-Lok belt attachments, this will secure the connection to the loop material between inner and outer two-piece belt systems like our Speed Belt.
WHAT'S INCLUDED
---
One 2″x2″ adhesive square, hook-side only
SPECS
---
DuraGrip Brand peel & stick hook
Acrylic adhesive– Can be used in outdoor environments
Shear strength: 14.15 per square inch (avg.)
Peel strength: 0.68 per inch of width (avg.)
Made in Taiwan or China.
PICTURES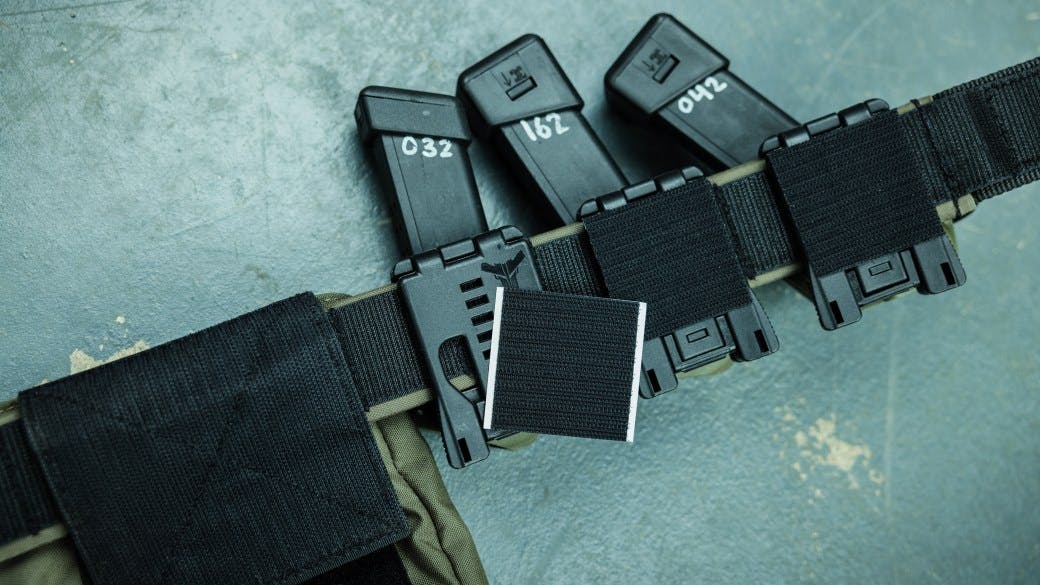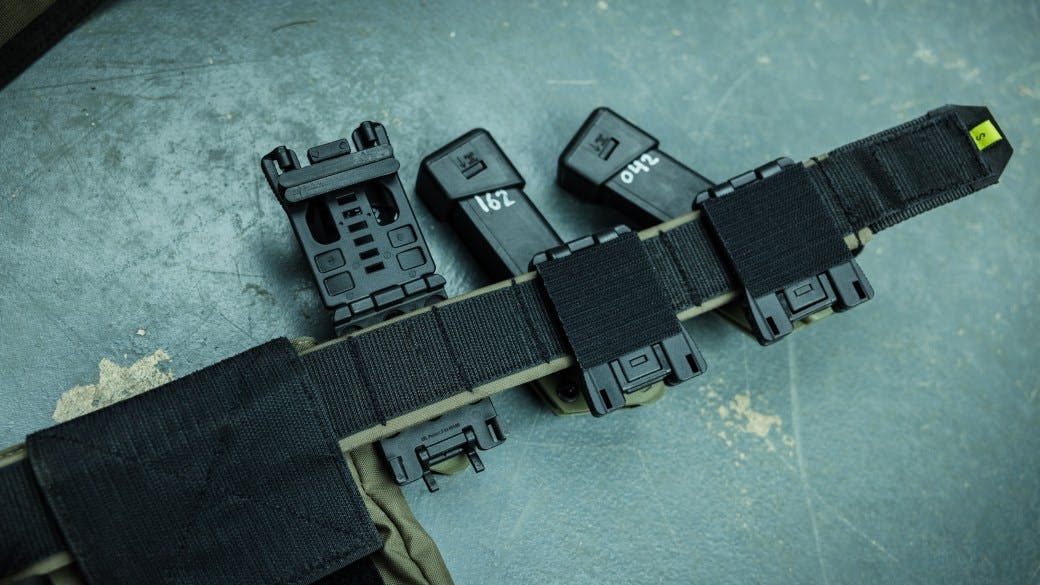 Two-Piece Range Belt Setup – Video – T.REX ARMS
Two-Piece Belt vs. "War Belt" – Video – T.REX ARMS
T.REX Speed Belt Overview – Video – T.REX ARMS