Sizing | Video | What's Included | Specs | Pictures | FAQ | Related Info
The T.REX Speed Belt is a streamlined 1.75″, two-piece shooter belt. This is just the flexible inner belt. You can pick up the outer belt HERE.
The Inner Belt of the Speed Belt can be used as a stand-alone everyday carry (EDC) belt or as an inner belt for other brands of two-piece belts. The Speed Belt Inner is 1.75″ wide and less than 1/4-inch thick. A simple ITW Triglide buckle is used to tighten it down. The body side uses laser-cut H.A.N.K. material with a rubberized texture that helps prevent belt shift. The other side has loop to interface with the hook of the outer belt.
SIZING
---
| | |
| --- | --- |
| Size (Measure your beltline) | Adjustment Range |
| X-Small | 24-31.5″ |
| Small | 28-36″ |
| Medium | 32-40″ |
| Large | 36-44″ |
| X-Large | 40-48″ |
OVERVIEW VIDEO
WHAT'S INCLUDED
---
One T.REX Inner Speed Belt with ITW Nexus 1.5" Triglide Buckle.
SPECS
---
Loop material interfaces with the Speed Belt Outer or other Hook-based Outer belts. Laser-Cut H.A.N.K. backing to prevent belt slip.
ITW Nexus 1.5" Triglide buckle.
Made in the USA.
PICTURES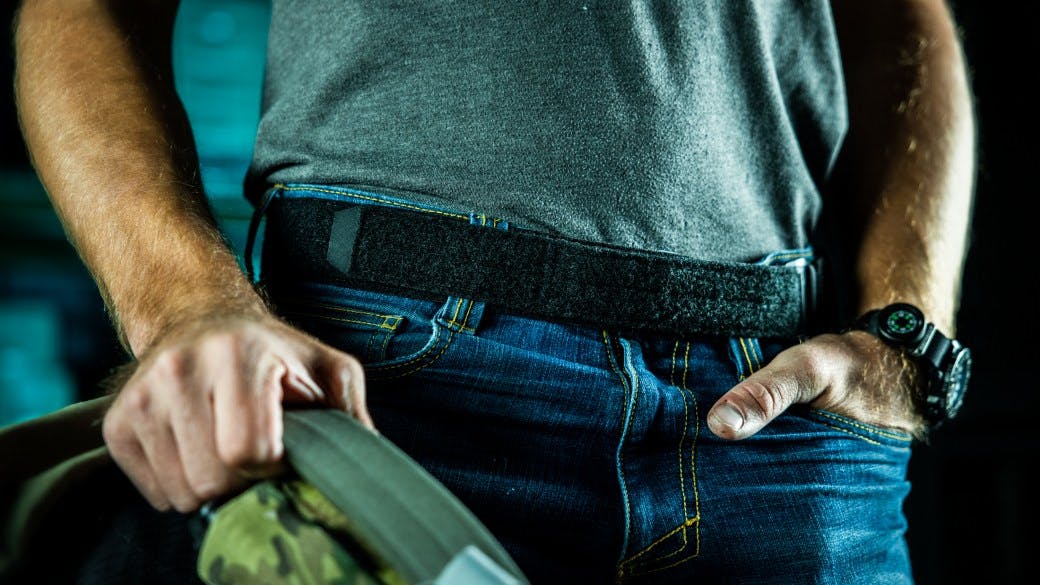 FAQ
Will this work with my outer belt from another company?
Our Speed Belt Inner should work with any Hook-backed outer belt.
Two-Piece Range Belt Setup – Video – T.REX ARMS
Two-Piece Belt vs. "War Belt" – Video – T.REX ARMS
Are T.REX ARMS Nylon Products Covered Under Warranty? – Help – T.REX ARMS
T.REX Speed Belt Overview – Video – T.REX ARMS