Video | What's Included | Specs | Pictures | FAQ | Restrictions | Related Info
The Safariland 568BL Injection Molded Paddle is an effective attachment for quickly throwing on an OWB holster. It features the standard Safariland 3-hole pattern so it is compatible with our Ragnarok series of holsters as well as Safariland OWB holsters and attachments like the QLS Plate. When slid into place on the beltline, a self-locking feature holds it securely on the belt. Ideally, this is worn at the 4 o'clock position, just behind the hip, though 3-5 o'clock is acceptable for most body types.
According to Safariland, this can be worn without a belt, though we find that to be at the cost of retention. It fits belts up to 1.75″ and comes in left and right-hand configurations.
The Safariland hardware does NOT work for installing
the fork on our Ragnarok holsters. If you plan to install the fork
on a Ragnarok holster, request a "
Ragnarok Hardware Pack
"
in your order notes.
VIDEO
See timestamps 1:36 and 16:45. For QLS and paddle, see 16:15.
WHAT'S INCLUDED
---
One black Safariland 568BL Injection Molded Paddle.
If ordered with a
Ragnarok holster
, we will install it for you so your holster is ready to roll right out of the box.
If ordered separately from a holster, standard Safariland hardware is included.
SPECS
---
Available in right or left-handed configurations.
Fits belts up to 1.75″.
Designed for use on any Safariland 3-hole patterned holster.
Also works with the T.REX Ragnarok Holster series.
Made in the USA.
PICTURES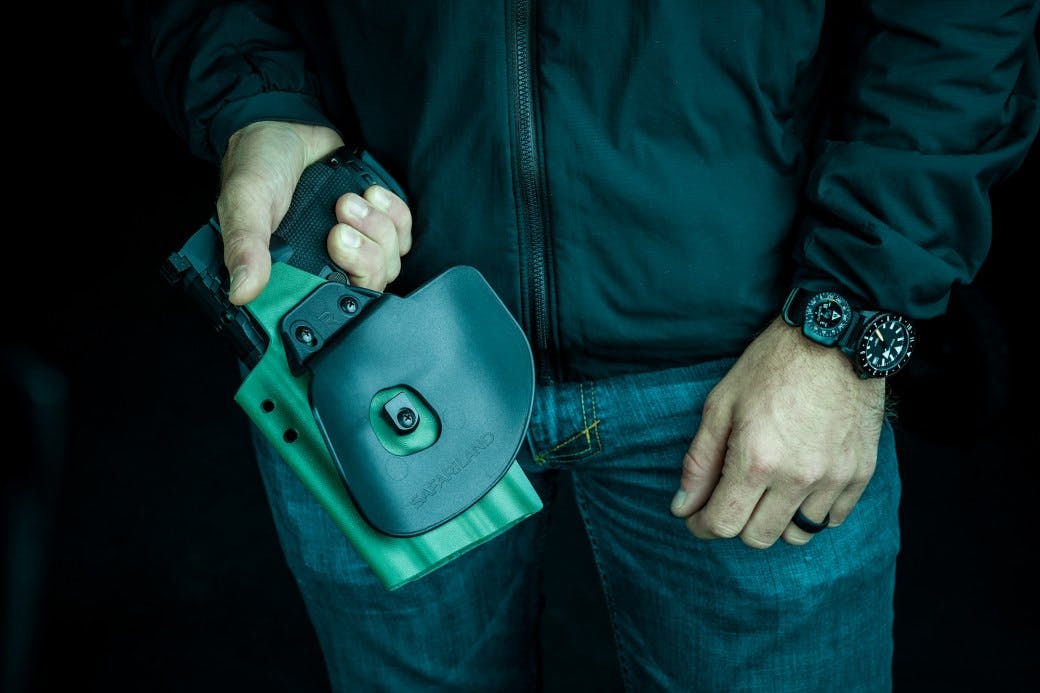 FAQ
What belt attachment should I get?
We have a quick overview of all the Ragnarok mounting solutions we offer
HERE
, showcasing what each one provides.
RESTRICTIONS
---
Safariland products cannot be shipped outside of the US.
RELATED INFO
Ragnarok Mounting Options – Help – T.REX ARMS
How To Install T.REX Ragnarok Attachments – Video – T.REX ARMS