Sale
Video | What's Included | Specs | Pictures | Related Info
The MARS is an excellent option when you need maximum accessibility for spare mags. Similar to the Ragnarok series of holsters, this outside-the-waistband mag carrier is precision-formed from .125 Kydex making the MARS carrier rugged enough for a wide range of applications. The MARS features an extremely modular hole pattern, allowing them to be compatible with many of the attachments available on the market. This hole pattern, in conjunction with the Tek-Lok attachment, also allows the end-user to adjust the angle of the carrier to fit their needs.
OVERVIEW VIDEO
WHAT'S INCLUDED
---
One T.REX MARS Pistol Mag Carrier. (Attachment must be ordered separately. We recommend the Tek-Lok from Blade-Tech.)
If you add a
Tek-Lok
to your cart when purchasing the mag carrier, we will install it for you before we ship it, so your carrier is ready to roll right out of the box.
SPECS
---
The MARS supports magazines either in a rounds-rearward or rounds-forward orientation. We recommend you use it rounds forward for an index grip. When you receive the carrier, we recommend you adjust the retention for your specific mags. Retention is adjusted by tightening/loosening the two screws on the carrier's side.
PICTURES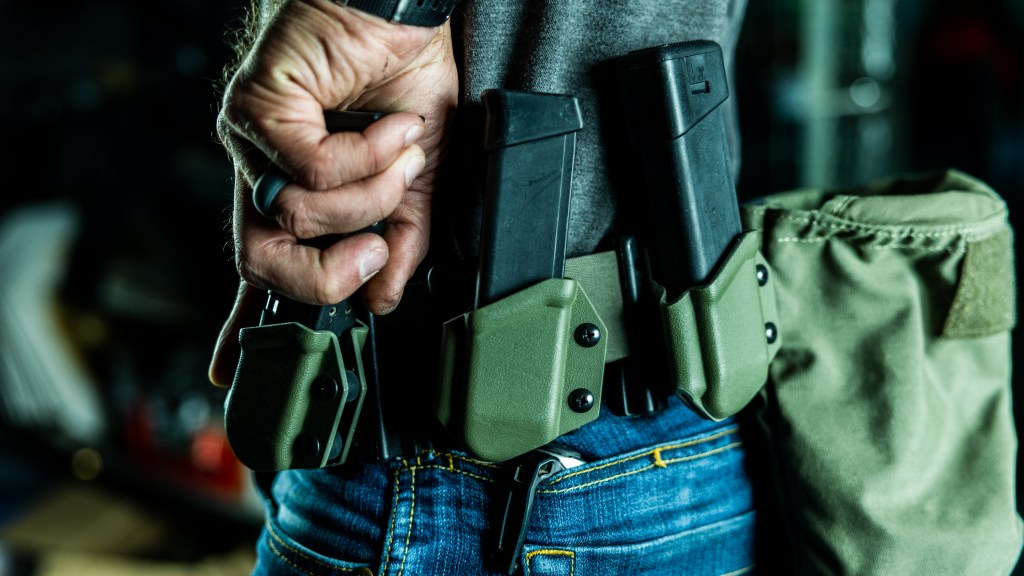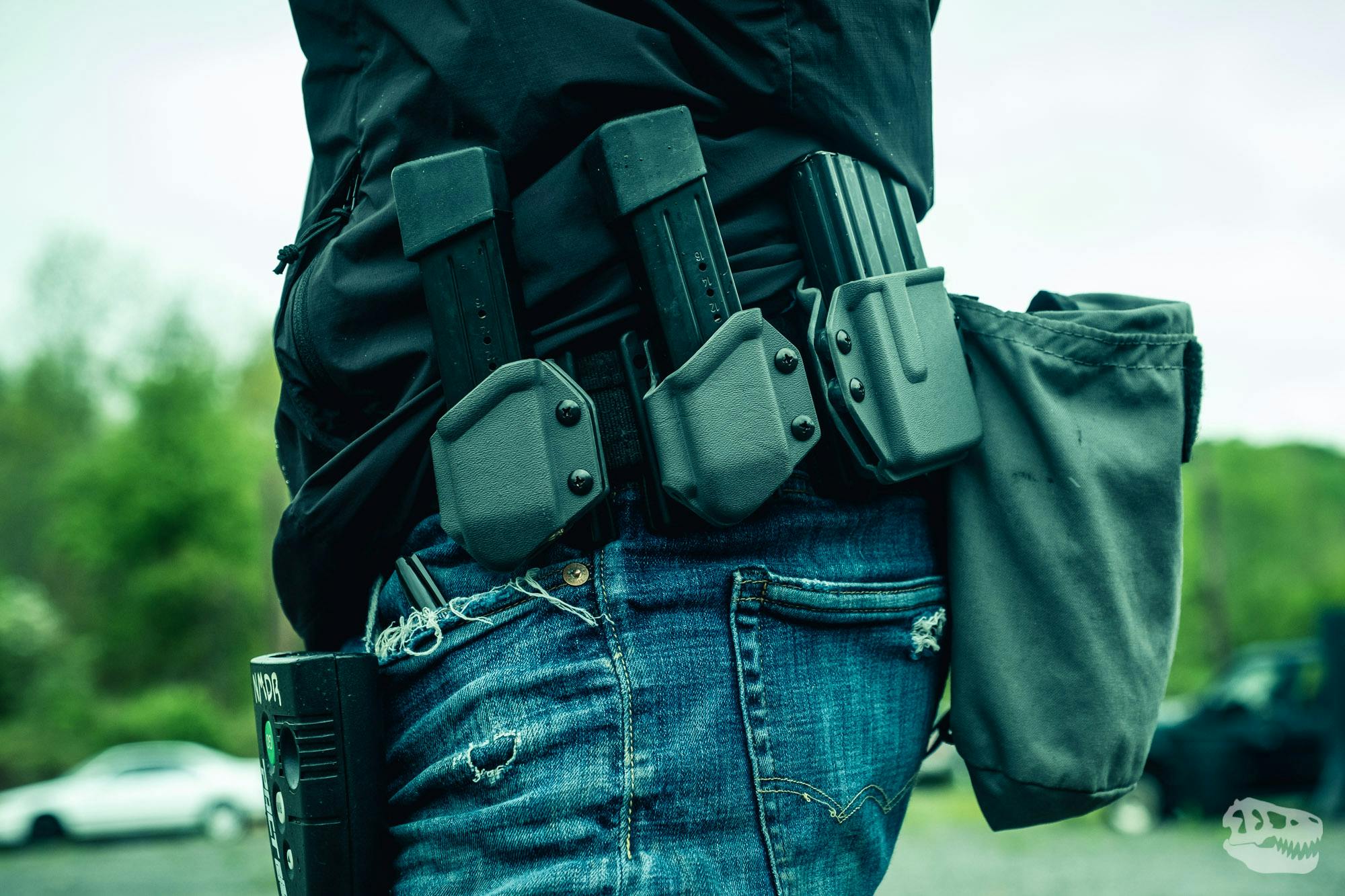 T.REX ARMS Holster Warranty Policy — Help —T.REX ARMS
Two-Piece Range Belt Setup — Video — T.REX ARMS
T.REX MARS Mag Carrier Overview – Video – T.REX ARMS