LAW Folder AR/M4 Gen 3
ITAR
This product is regulated by ITAR. It can only be shipped in the USA.
What's Included | Specs | Pictures | FAQ | Restrictions | Related Info
The Law Tactical Folding Stock Adapter was designed for low profile transport of AR rifles in non-permissive environments. The adapter is ideal for any situation that requires a smaller profile weapon for transport and storage.
Simple one-button release folds the stock. To engage, just unfold and fire. The stock automatically locks into place once unfolded. The adapter does not affect gun function when unfolded in the standard fire position; the rear portion of the adapter is built to the same specifications as a standard receiver to ensure maximum compatibility. An integrated QD attachment point is included.
It works with direct impingement or gas piston systems and fits A2, carbine, mil-spec, or commercial buffer tube and stocks. It can be used with standard bolt carrier groups including: full auto, semi auto, 5.56 to .308.
WHAT'S INCLUDED
---
One LAW Tactical AR Folding Stock Adapter Gen3-M. Package includes: hinge assembly; threaded flange; flange tool; bolt carrier extension; installation instructions
SPECS
---
FEATURES
Made from CNC Machined 4140 Steel with DLC finish
Housing Weight: 8.5 oz.
Bolt Carrier Extension: 2 oz.
Adds 1.3 inches to length of pull
When folded, it adds 1.25 inches to the back of the receiver
Low hinge reduces interference when charging weapon
Low-profile housing, locking lug and latch
Retaining Pin uses standard, mil-spec buffer retaining pin
Symmetrical design eliminates interference with buffer retaining pin
Adjustable hinge tension
Set screw prevents adapter loosening from receiver
Quick Detach (QD) sling attachment point
Toolless bolt carrier extension for easy maintenance
Replaceable O-rings prevent additional damage to the adapter in the folded position
Designed, built, and assembled in the USA.
View the User Manual HERE.
PICTURES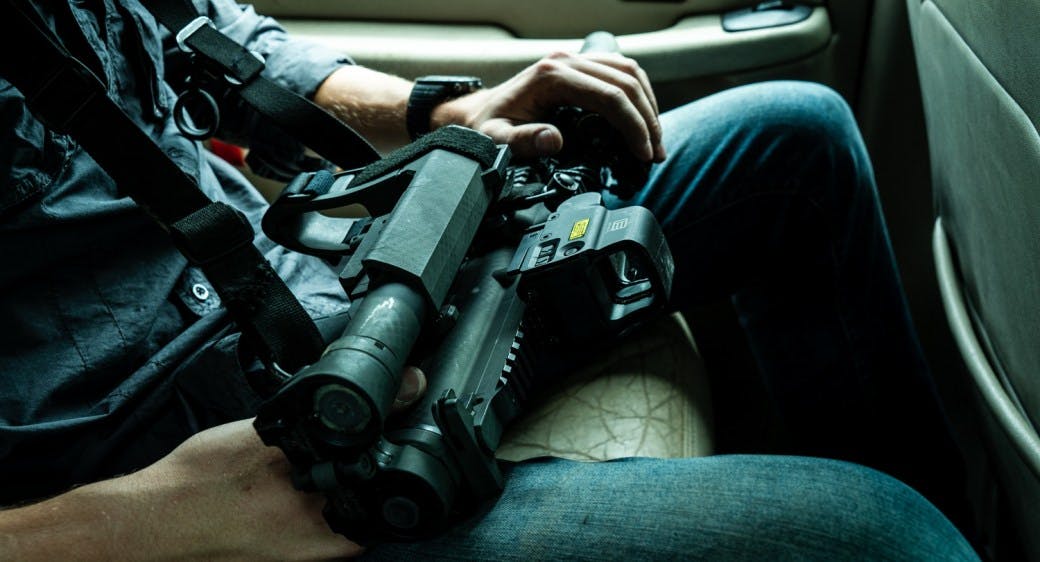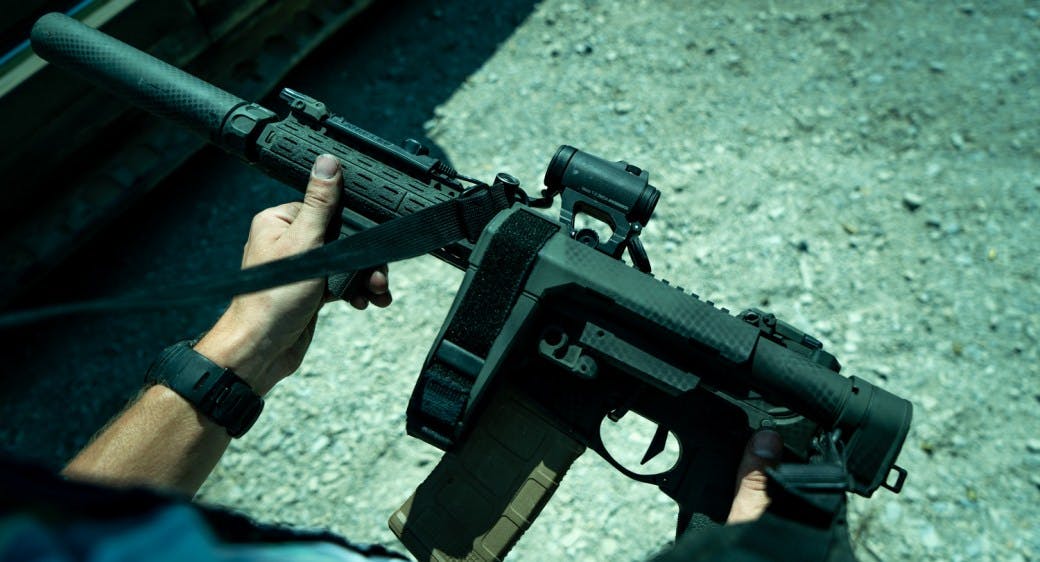 FAQ
Can you fire the weapon in the folded position?
Technically, yes. One round. But it's not recommended.
RESTRICTIONS
---
This product is restricted by International Traffic in Arms Regulations (ITAR) and cannot be shipped outside of the US.
Bag Gun Setup Tips – Video – T.REX ARMS