BCM PNT Trigger Assembly AR-15
ITAR
This product is regulated by ITAR. It can only be shipped in the USA.
Video | What's Included | Specs | Pictures | Restrictions
The BCM PNT Trigger is an excellent addition to any rifle, whether it's a new build or you're just replacing that clunky old Mil-Spec trigger. The polished nickel teflon finish significantly reduces creep and eliminates the grit most Mil-Spec triggers are known for. The PNT also features full power hammer and trigger springs, ensuring reliability no matter what ammo you are using.
OVERVIEW VIDEO
WHAT'S INCLUDED
---
One BCM PNT Trigger Assembly; including springs and trigger pins
SPECS
---
FEATURES
BCM quality, modern manufacturing, and aerospace coatings
Precision machined Mil-Spec AISI 8620 investment casting
BCM PNT trigger and hammer undergo a 3-step heat treat and case hardening
Sear engagement surfaces ground and hand-polished for reduced friction
Electroless nickel finish for a smooth trigger pull and corrosion resistance
Teflon particles embedded in nickel coating for added friction reduction
Impact-resistant trigger and hammer pins with superior tolerances
BCM Disconnector stamped from 1070 material and double-disc ground
Processes and tolerances matched for superior performance
Made in the USA.
PICTURES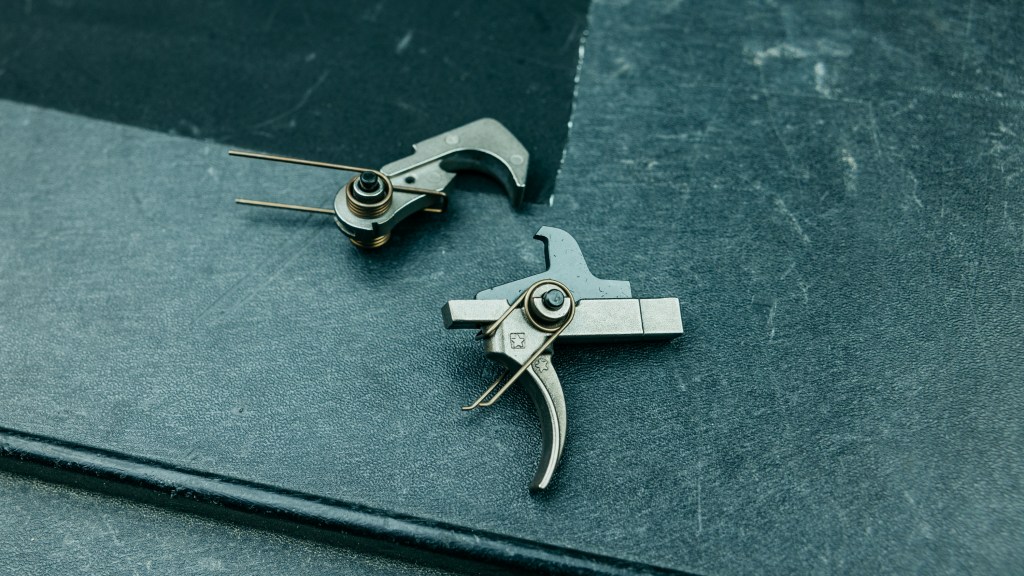 RESTRICTIONS
---
BCM products cannot be shipped outside of the US.