AMERIGLO i-Dot Sight Set for Glock
ITAR
This product is regulated by ITAR. It can only be shipped in the USA.
Video | What's Included | Specs | Pictures | FAQ | Restrictions | Related Info
The AMERIGLO i-Dots are some of our favorite iron sights. The front sight is high visibility orange making it very easy to maintain focus or super-impose on a target while using a hard-target focus technique. A tritium ampule is nested inside the high visibility orange front sight, and another is located in the rear below the notch. The sights can be used for low/no-light shooting and even with NVGs (although it's a sub-optimal sighting solution).
These sights are not compatible with Glock MOS Models.
VIDEO
WHAT'S INCLUDED
---
AMERIGLO i-Dot Sight Set for Glock (Model GL-201) — One Front Sight (Green Tritium Orange Outline) and One Rear Sight (Green Single Dot).
SPECS
---
FEATURES
Fits: Glock Gen 1-4 17,19, 22, 23, 24, 26, 27, 33, 34, 35, 37, 38, 39
Finish: Case Hardened
Front Sight: Green Tritium Orange Outline; Width: 0.140 in. (3.56mm); Height: 0.22 in. (5.59mm)
Rear Sight: Green Single Dot; Notch Width: 0.18 in. (4.57mm); Height: 0.315 in. (8mm)
Made in the USA.
PICTURES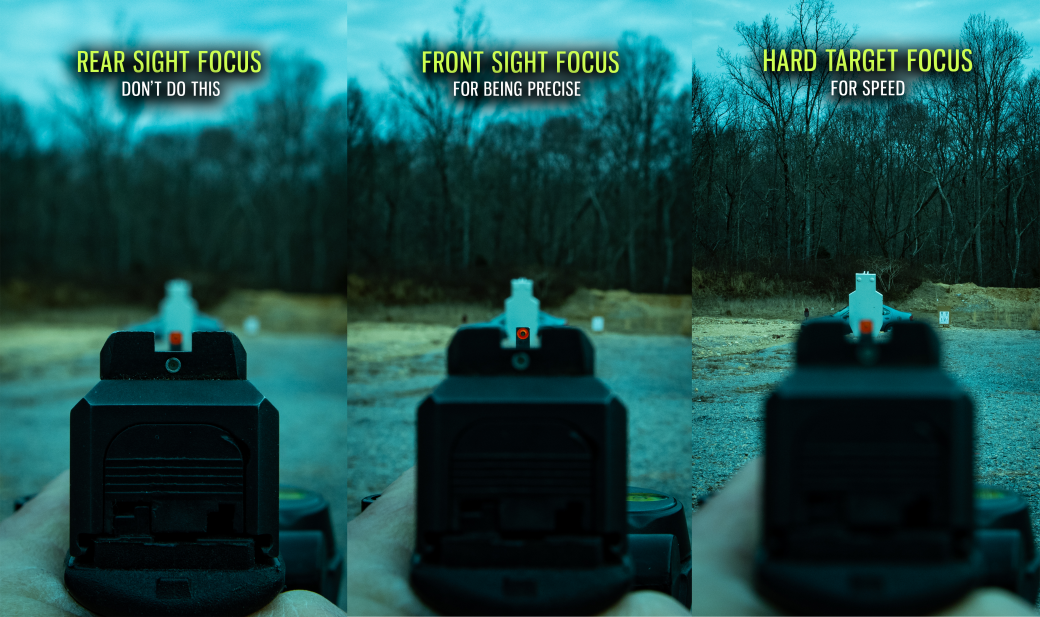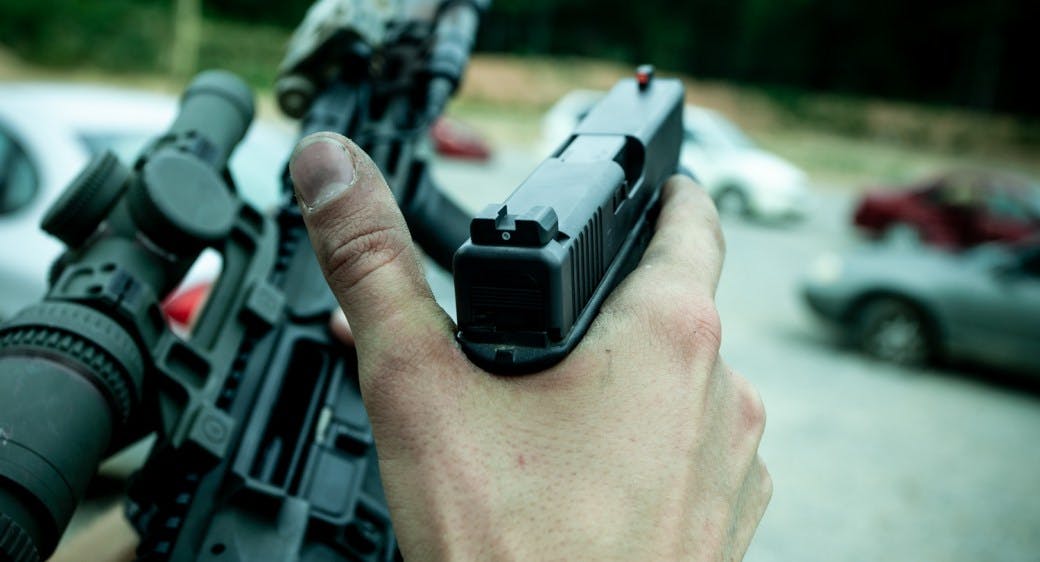 FAQ
How do I install these?
There are many tools available that can perform this task. We recommend the 
TRUGLO Sight Installation Tool Kit for Glock
 for the average end-user. If you are doing sight installations more often, you may want to spring for a more expensive, vice-mounted option.  
The Trijicon Night Sights have a three-dot aiming system as opposed to the two-dot system on the AMERIGLO i-Dots. The Trijicon sights also have a thinner front sight post (0.122″ vs. 0.140″).
RESTRICTIONS
---
This product is restricted by International Traffic in Arms Regulations (ITAR) and cannot be shipped outside of the USA.
Hard Target Focus vs. Front Sight Focus with Irons – Video – T.REX ARMS
AMERIGLO i-Dot Sight Set for Glock Overview – Video – T.REX ARMS
Iron Sights Overview – Video – T.REX ARMS