Video | What's Included | Specs | Pictures | Related Info
You are statistically much more likely to save someone's life with a tourniquet you are carrying than with a firearm you are carrying. Medical supplies are life-saving equipment and if you're carrying a firearm to protect life, you should absolutely be carrying first aid tools as well.
The AlphaPointe TMT is CoTCCC-approved and functionally similar to most well-known one-handed tourniquets currently available. It features a dual-locking mechanism with an audible click to signify when the torsion bar is locked in place, preventing slippage and loss of pressure.
OVERVIEW VIDEO
WHAT'S INCLUDED
---
One Alphapointe Tactical Mechanical Tourniquet
SPECS
---
FEATURES
True one-handed application for both upper and lower extremities in 30 seconds or less
Wider band to stop bleeding at lower pressure and increased comfort
Dual-locking mechanism to prevent slippage and loss of pressure
Audible signature "click" identifies torsion bar is secure
Advanced materials with IR and UV protection
Latex-free
Indefinite stored shelf life (controlled environment); Up to 10 year shelf life (operational storage)
Approved by the Committee on Tactical Combat Casualty Care (CoTCCC)
All USA materials, manufacturing, and labor.
View the User Manual HERE.
TECHNICAL SPECIFICATIONS
| | |
| --- | --- |
| Minimum Limb Circumference | 5.75 in. |
| Maximum Limb Circumference | 38 in. |
| NSN | 6515-01-656-6191 |
| Packaged Dimensions | 4.5"L x 2.5"W x 1.85"D |
| Open Dimensions | 38.7"L x 2.25"W |
| Weight | 2.9 oz. |
PICTURES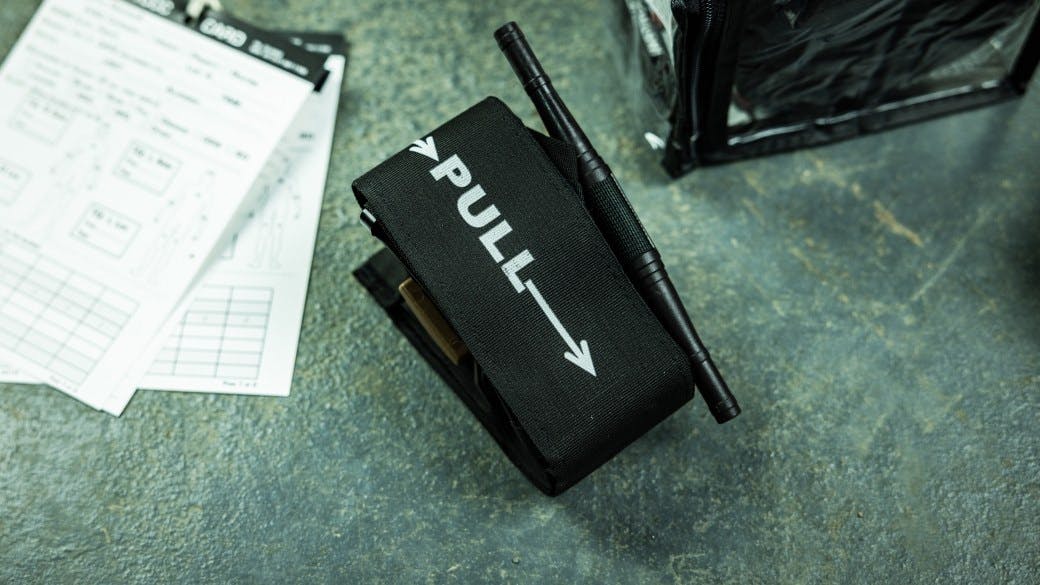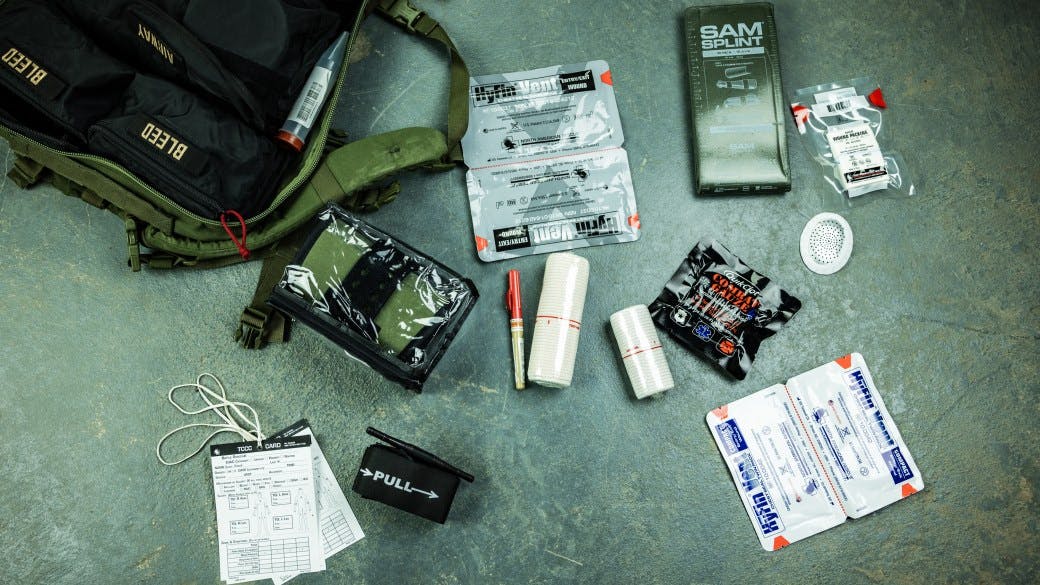 TMT Tourniquet Training with Combat Speed – Video – YouTube