What's Included | Pictures | FAQ
Blue magic. You know what it is. It comes with all the pistol red dots that we sell, but if you want more you can pick it up here. Drop a bit on the threads of screws to keep them nice and secure even under the recoil of a handgun. Made in the USA.
WHAT'S INCLUDED
---
One 0.06 oz. tube of Medium Strength Vibra-Tite Threadlocker (121).
PICTURES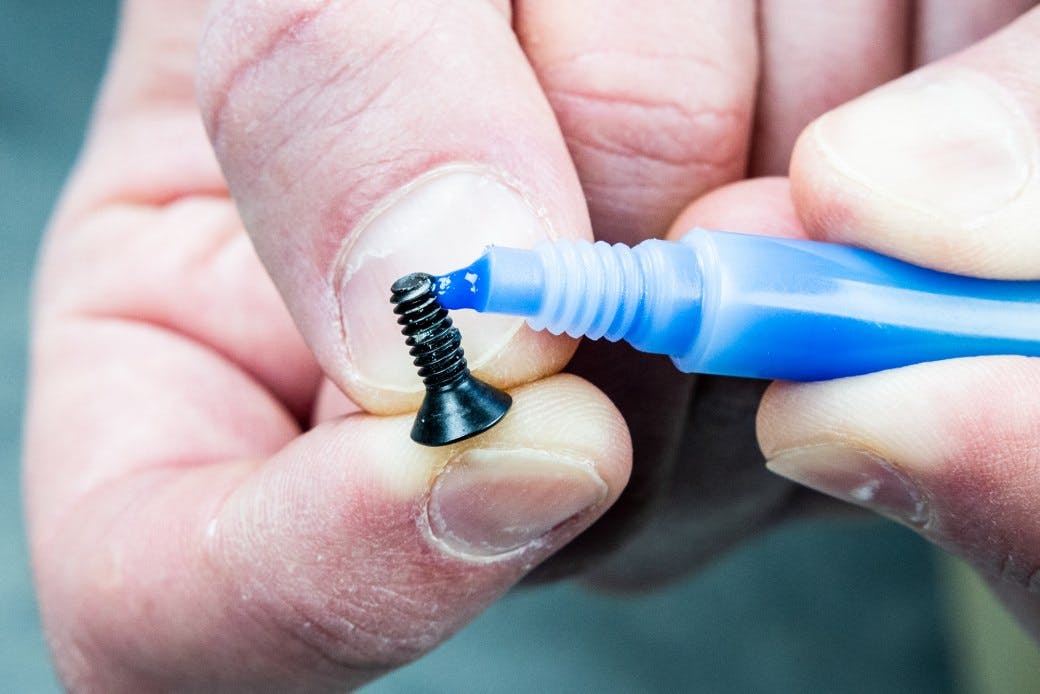 FAQ
Should I use this on my holster retention screws?
We don't recommend the blue threadlocker for holsters. Low-strength threadlockers such as purple Loctite 222 or Vibra-Tite 111 are the better option.