Video | What's Included | Specs | Pictures | Restrictions | Related Info
It's no secret EOTECH's holographic weapon sights (HWS) are one of our favorite red dot options. We have been using them for years. The large field of view, clear glass, and numerous brightness settings make them a high performer in a wide array of scenarios. They work excellently under night vision, in front of a magnifier, and in general use. After years of using their optics, we asked EOTECH if they'd be willing to make us a version that combined all of our favorite features into one optic. Enter the EXPS3-1—a new EOTECH model that combines the advantages of the EXPS series (the QD mount, lower 1/3rd height, and extra, easily accessible NV settings) with the crisp single 1 MOA dot of the XPS2-1 model.
While we certainly love the classic donut reticle, the single 1 MOA dot offers some great advantages over the donut of death. For some users, the donut reticle can be too busy, taking up a good portion of the window. But with this one, no matter how bright you run the optic, the single dot is less likely to consume smaller targets—whether up close or at distance. Most red dot reticles are 2 MOA or larger; the larger the reticle, the more it will bloom. The smaller 1 MOA dot helps to lessen this effect, offering benefits for those with astigmatism.
OVERVIEW VIDEO
WHAT'S INCLUDED
---
One EOTECH HWS EXPS 3-1; one CR123 battery; protective case; Quick Reference card; EOTECH sticker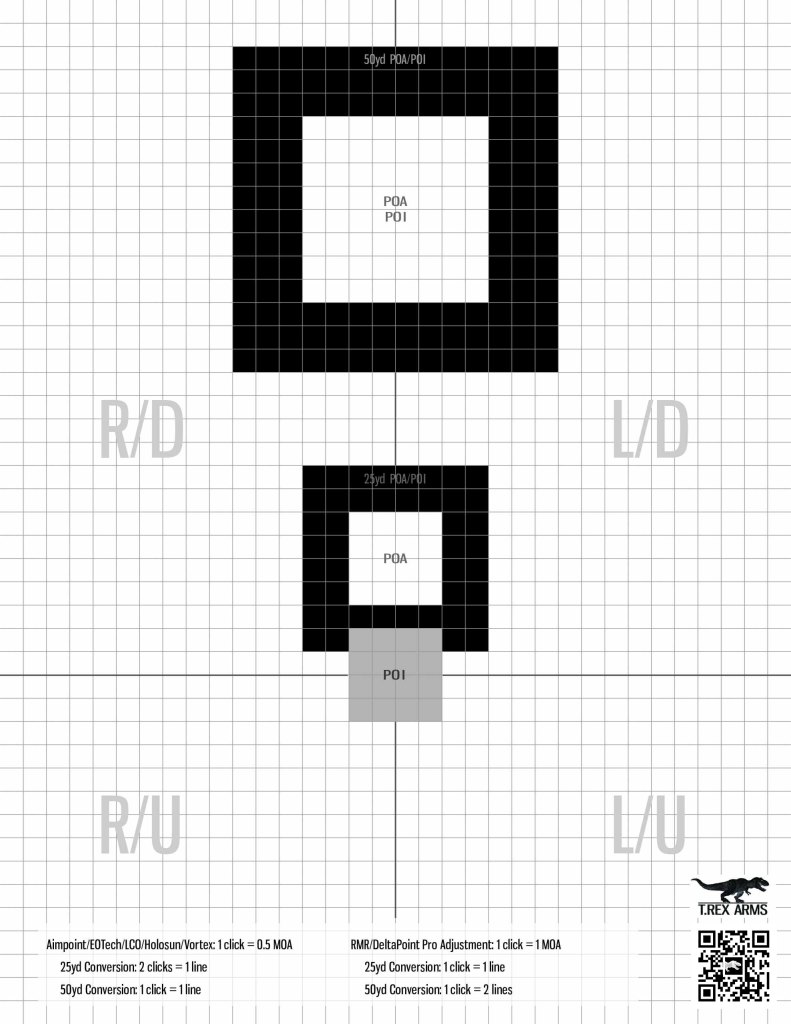 SPECS
---
FEATURES
1 MOA center dot
Compact design and side button operation consume minimal rail space
Multiple brightness settings with both standard and night vision modes offering quick adjustability
Night vision brightness settings are undetectable by enemy night-vision surveillance systems and promote ultimate clarity in complete darkness
Non-reflective sight window and holographic reticle are visible only to you, the shooter; no mirrored or metal-coated surfaces to give away your position
7mm raised quick detach base for lower 1/3 iron sight co-witness
10-year limited EOTECH Warranty
Made in the USA.
View the User Manual HERE.
TECHNICAL SPECIFICATIONS
| | |
| --- | --- |
| Length x Width x Height | 3.8″ x 2.3″ x 2.9″ (96.5 x 58.4 x 73.7 mm) |
| Weight | 11.2oz (317.5g) |
| Water Resistant | 33ft. (10 m) depth |
| Mount | 1″ Weaver or MIL-STD-1913 rail |
| Windage & Elevation Adjustment | 0.5 MOA per click |
| Brightness | 20 daylight settings; 10 NV settings |
| Power Source | 1 x CR123 battery |
| Battery Life | 1,000 continuous hours at nominal setting 12 at room temperature |
| Operating Temperature | -40°F to 140°F (-40°C to 60°C) |
PICTURES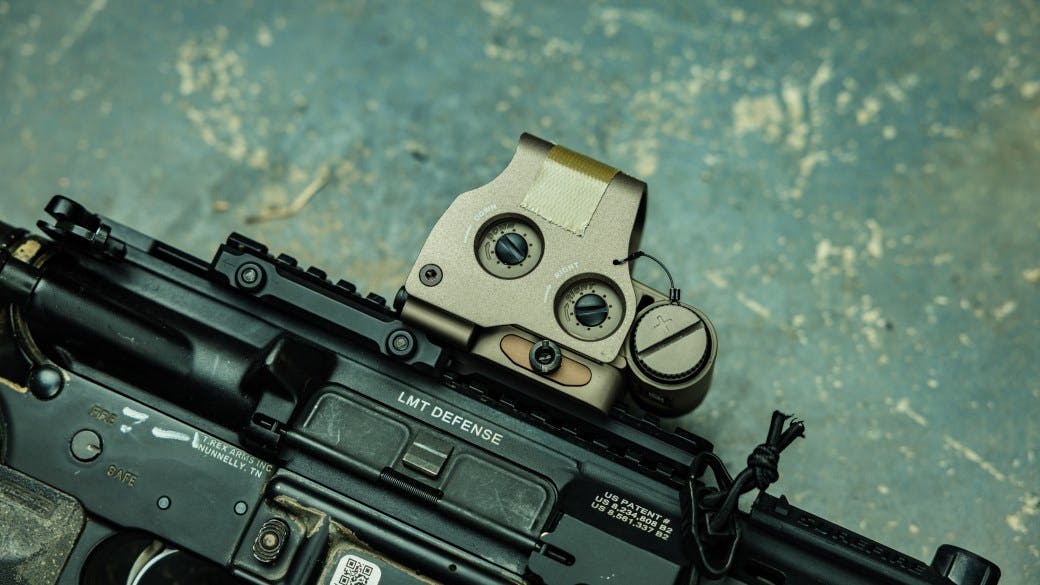 RESTRICTIONS
---
This product cannot be shipped outside the US due to E.A.R. regulations.
This product contains lithium and cannot be shipped outside of the contiguous 48 United States.
EOTECH EXPS vs. EOTECH XPS – Video – T.REX ARMS
EOTECH G33 and G45 Magnifier Overview – Video – T.REX ARMS
Testing and Evaluating Your Kit – Video – T.REX ARMS