EOTECH HWS XPS2-1
ITAR
This product is regulated by ITAR. It can only be shipped in the USA.
Video | What's Included | Specs | Pictures | FAQ | Restrictions | Related Info
We use Eotech's quite a bit here at T.REX. From up close, to paired with a magnifier at distance, they really shine in both areas.
Most people, when they think of EOTECHs, think of the crisp 1 MOA dot with the 68 MOA circle, but a lot of people don't realize that they make a single 1 MOA dot model. The XPS 2-1 is a single 1 MOA dot model that really shines for people who don't want the 68 MOA circle, and only want the crisp 1 MOA dot and large field of view that Eotech does so well. Due to how clean the image is and how refined the dot becomes under magnification, this optic is one of our favorites when paired with a G33, G43, or G45. If you enjoy the large field of view that EOtechs provide, but also prefer a single dot, the XPS 2-1 may be a good option for you.
OVERVIEW VIDEO
WHAT'S INCLUDED
---
One EOTECH HWS XPS2-1 (Black); One CR123 Battery; Allen Key; Quick-Start Guide; Warranty Card; and Protective Case.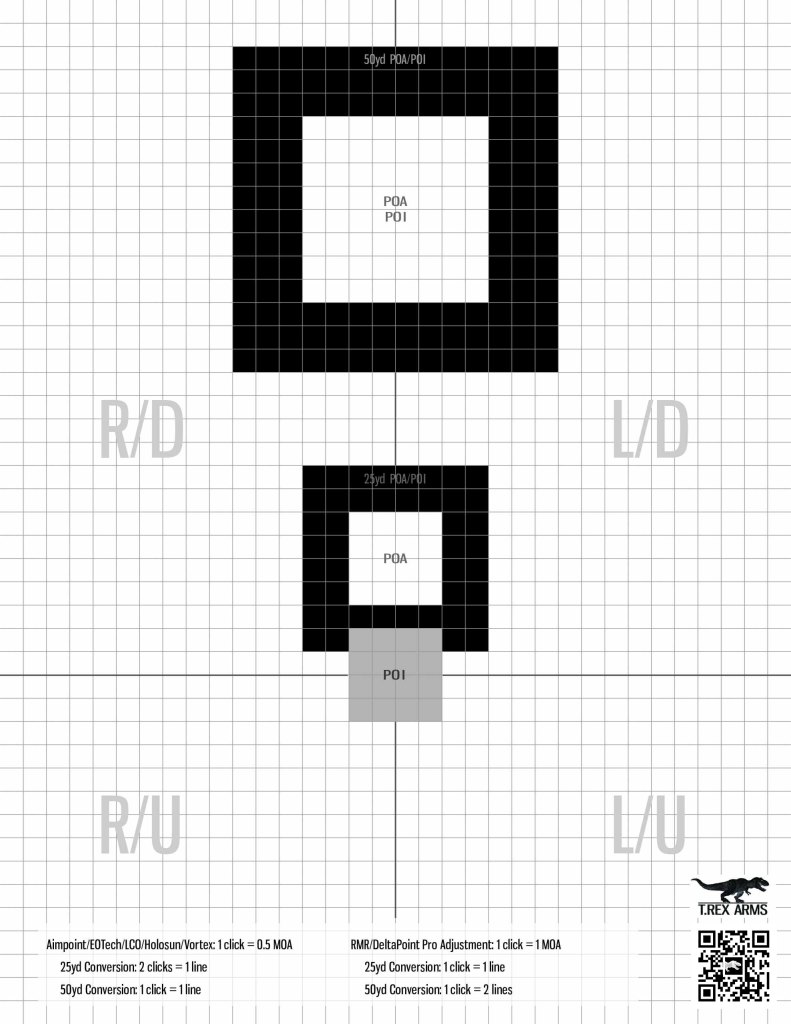 SPECS
---
Reticle
1-Dot
Dimensions L X W X H
3.8″ x 2.1″ x 2.5″
(96.5 x 53.3 x 63.5 mm)
Weight
9.0 oz (255 g)
Water Resistance
10ft. (3 m) depth
Mount
1″ Weaver or MIL-STD-1913 rail
Windage & Elevation Adj
0.5 MOA per click
Brightness Settings
20 Daylight Settings
Power Source
1 x CR123 battery
Battery Life
1,000 continuous hours at nominal setting 12 at room temperature
Operating Temperature
-40°F to 140°F (-40°C to 60°C)
Country of Origin
Made in USA
PICTURES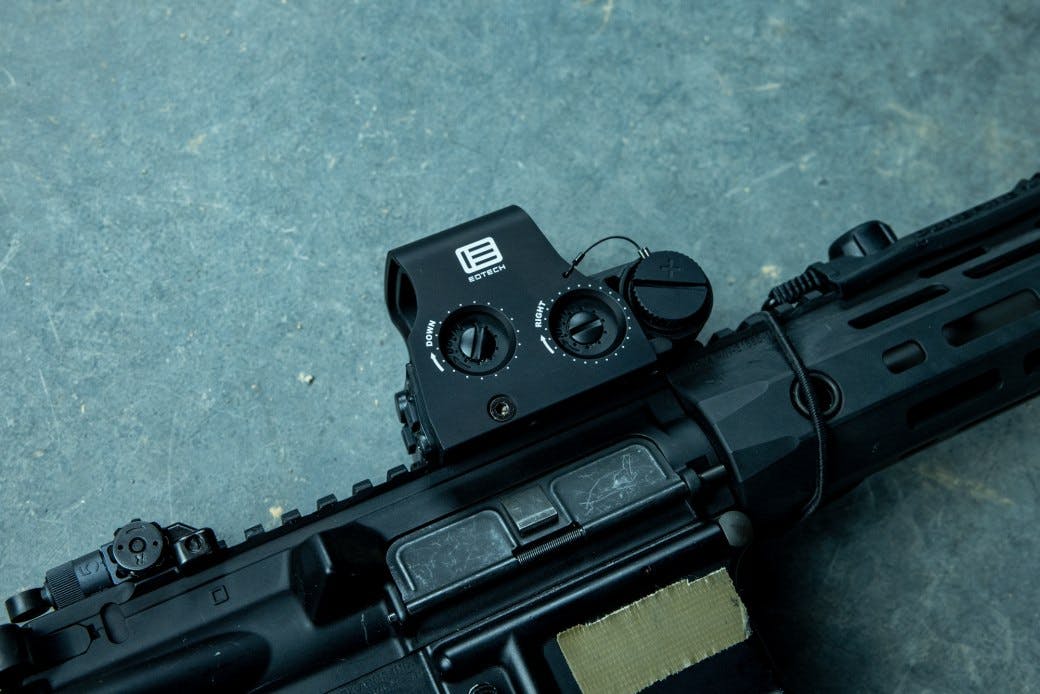 FAQ
What is the difference between this model and the XPS3-0?
The XPS2-1 reticle is just the single, crisp 1 MOA dot. It also does not have a night vision button but will work with night vision on its dimmest setting. The XPS3-0 features the traditional 68 MOA circle around the center 1 MOA dot, and it does contain a dedicated night vision button.
RESTRICTIONS
---
This product is restricted by International Traffic in Arms Regulations (ITAR) and cannot be shipped outside of the USA.
This product contains lithium and cannot be shipped outside of the contiguous 48 United States.
How to Zero in 2 Minutes – T.REX ARMS
What Optic Height Should I Go With? – Help – T.REX ARMS
EOTECH EXPS vs. EOTECH XPS – Video – T.REX ARMS
EOTECH vs. Aimpoint T-2 – Help – T.REX ARMS
Tarkov AKS-74U Krinkov – Help – T.REX ARMS