What's Included | Specs | Pictures | Restrictions | Related Info
The BCM KAG (Kinesthetic Angled Grip) is a great low-profile option for those who don't like vertical grips. The slight angle and forward rake allow for a natural wrist angle and a positive, repeatable grip. The KAG is available in both M-LOK and Picatinny variations.
WHAT'S INCLUDED
---
One BCMGUNFIGHTER KAG (Kinesthetic Angled Grip)
SPECS
---
FEATURES
Uses a biomechanically efficient forward rake to create joint relief to the wrist, elbow, and shoulder.
Textured on both front and back, creating a channel for consistent and positive engagement and improved efficiency.
Allows for smooth weapon manipulation without substantial increase to the girth of the weapon system.
Works as a rest for supported firing positions.

Made of high-quality, impact-resistant polymers.
Made in the USA.
PICTURES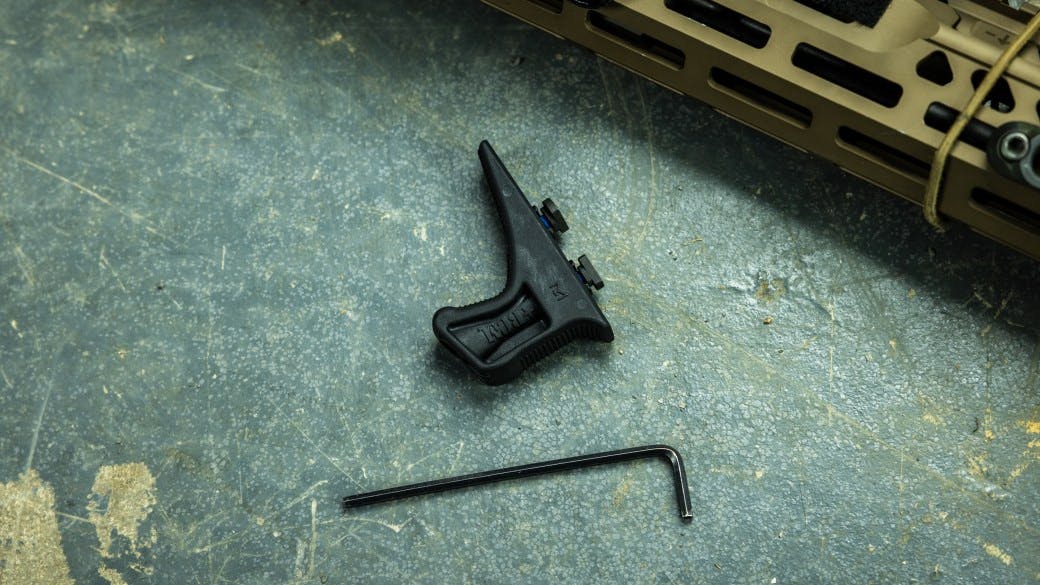 RESTRICTIONS
---
BCM products cannot be shipped outside of the US.
Consistency, Recoil, Trigger Management With a Stock M4 – Video – T.REX ARMS
How To Control Rifle Recoil – Video – T.REX ARMS
ONE TAKE: Lucas Botkin's 13.7 BCM Carbine – Video – T.REX ARMS