BCMGUNFIGHTER Stock
ITAR
This product is regulated by ITAR. It can only be shipped in the USA.
What's Included | Specs | Pictures | Restrictions | Related Info
The BCM Mod 0 stock ditches the extended cheekweld of the BCM SOPMOD stock in favor of a slimmer profile. This is especially useful on rifles with folding stocks as it allows the stock to lay flatter against the gun. Like the SOPMOD, this stock features a non-slip rubber buttpad and ambidextrous sling attachments, including QD swivel sockets.
WHAT'S INCLUDED
---
One BCMGUNFIGHTER Stock assembly
SPECS
---
FEATURES
More pronounced cheekweld
Lightweight, easy-to-install polymer stock is the strongest in its class.
Snag-free design. No sharp edges prevent the tangling of the rifle with the shooter's sling, MOLLE gear, or other kit.
Modular. Six parts and one screw allow for the modular adaption of future configurations.
Two ambidextrous sling mounting options, including QD swivel sockets.
Integrated rubber butt pad for secure shoulder placement and increased durability.
Made in the USA.
PICTURES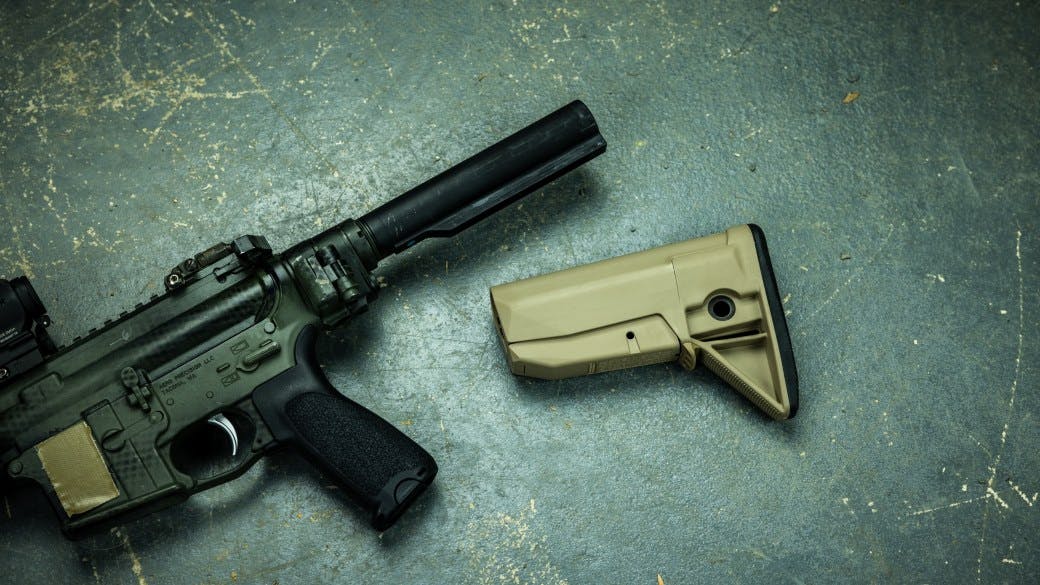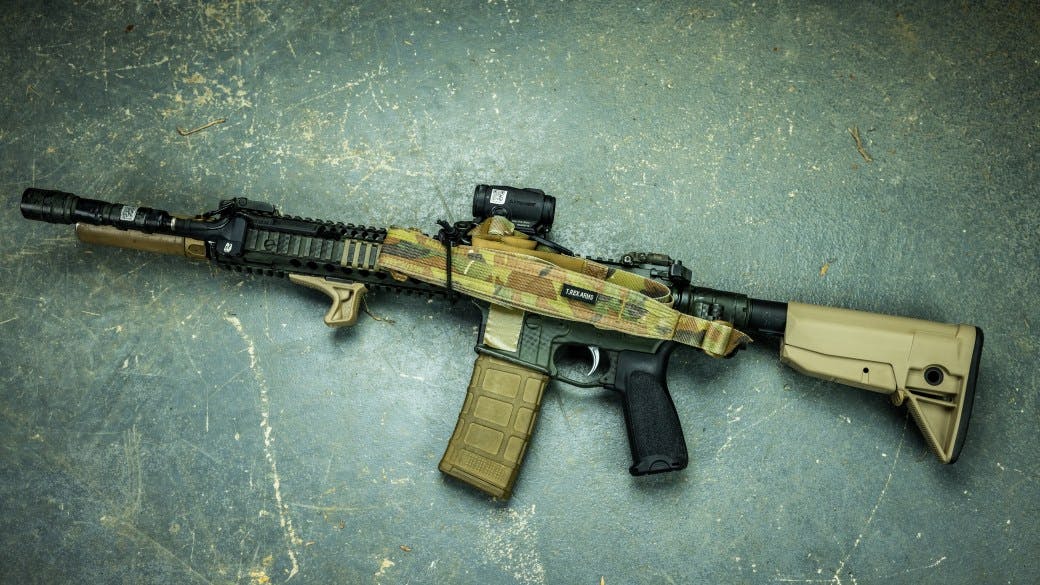 RESTRICTIONS
---
This product is restricted by International Traffic in Arms Regulations (ITAR) and cannot be shipped outside of the US.
BCM products cannot be shipped outside of the US.
Testing and Evaluating Your Kit – Video – T.REX ARMS
How To Control Rifle Recoil – Video – T.REX ARMS
Consistency, Recoil, Trigger Management With a Stock M4 – Video – T.REX ARMS