Video | What's Included | Specs | Pictures | Related Info
This is the Trijicon RM35 RMR/SRO Rear Mount which is designed to be installed on any 3.5×35, 4×32, and 5.5×50 ACOGs that have the rear, top optic mount screws/brackets. This particular optic setup is good for those who want to run a 1x dot on top of their 4x ACOG and have the optic sit closer to their eye.
If you're looking for a setup that will allow passive aiming through night vision tubes, check out the 4×32 LED front mount setup option.
OVERVIEW VIDEO
WHAT'S INCLUDED
---
One Trijicon RM35 Mount (RMR/SRO Mount for all 3.5×35, 4×32 and 5.5×50 ACOG Models w/ Bosses), Six Screws, One Torx Key, Two Allen Keys.
SPECS
---
Works for all 3.5×35, 4×32 and 5.5×50 ACOG models with bosses:
– 3.5×35 (TA11) models
– 3.5×35 LED (TA110) models
– 4×32 (TA01 and TA31) models
– 5.5×50 (TA55) models
Note: This will not work on the TA02 4×32 LED ACOGs.
PICTURES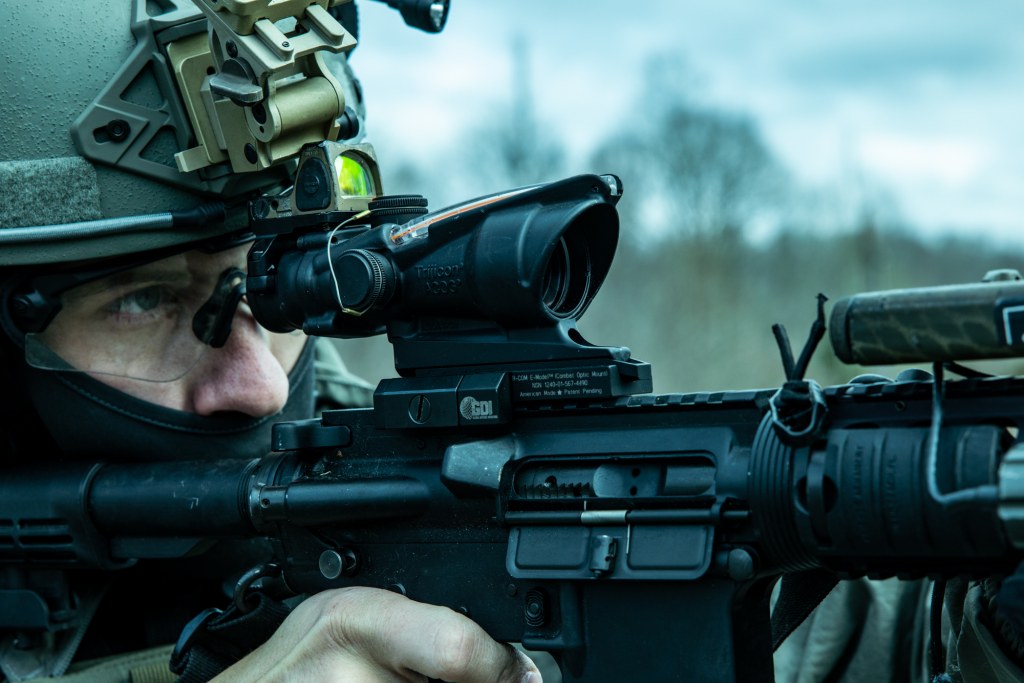 Trijicon ACOG RMR Mounts Overview – Video – T.REX ARMS