Trijicon MRO HD Red Dot Sight
ITAR
This product is regulated by ITAR. It can only be shipped in the USA.
Video | What's Included | Specs | Pictures | FAQ | Restrictions | Related Info
The MRO has come a long way since its initial release. The MRO HD gives you a choice between a standard 2 MOA single-dot reticle or a 68 MOA ring with a 2 MOA center dot giving you some EOTECH vibes in a more traditional style reflex optic. It also features a large sight picture, decently clear glass, and top-mounted brightness controls. Trijicon optics are known for their ability to take serious abuse, and the MRO is no different with a forged 7075 waterproof housing.
OVERVIEW VIDEO
WHAT'S INCLUDED
---
Trijicon MRO HD Red Dot Sight; Trijicon MRO manual; lens cloth; Trijicon logo sticker; warranty card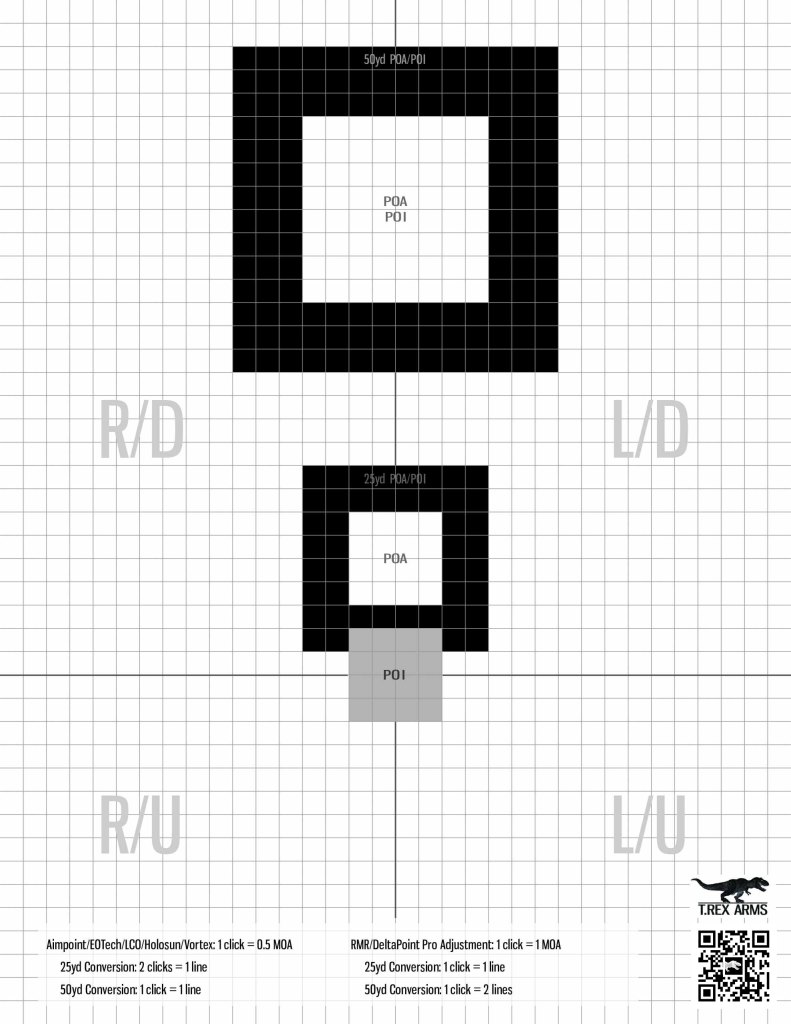 SPECS
---
FEATURES
Optimized for magnifier use
Two reticle options. Easily transition between a single 2 MOA dot or a 2 MOA dot with a 68 MOA ring
Re-engineered objective lens eliminates parallax
16 Brightness settings. 8 Single-Dot: (6 Day, 2 NV.) 8 Full-Reticle: (6 Day, 2 NV.)
Made in the USA.
View the User Manual HERE.
SPECIFICATIONS
| | |
| --- | --- |
| Length x Width x Height | 2.9 in x 1.7 in x 2 in |
| Power Source | 1x CR2032 Battery |
| Battery Life | 2.5 Years of continuous use (Dot only, setting 5 of 8.) 75 days of continuous use (Full reticle, setting of 5 of 8.) |
| Adjustment Range | 70 MOA |
| Operating Temperature | -60 F to +160F (-51.11c to 71.11c) |
| Weight | 4.6 oz. (130.41g) |
| Objective Size | 25mm |
| Illumination Settings | 16 Total, 8 Single Dot/ 8 Full Reticle with 2 Night Vision settings for each reticle. |
| Submersion Depth | 100 ft. (30m) |
PICTURES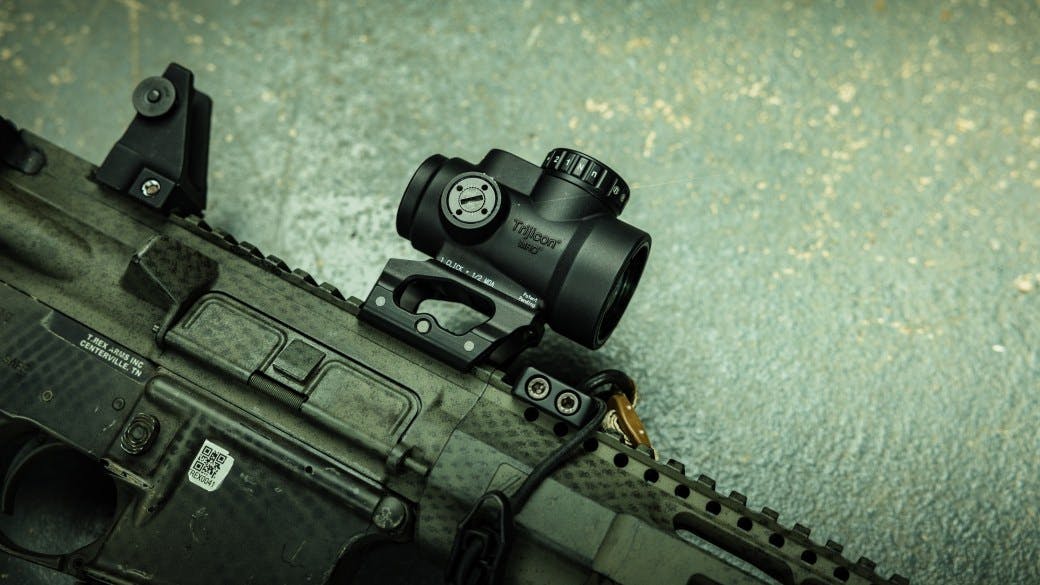 FAQ
Why the MRO? Weren't there issues with the original?
While we weren't huge fans of the original MRO because of its parallax issues and slight magnification, the MRO HD has fixed those issues and added some new features along the way. This also adds another layer of redundancy to our ever-growing product lineup.
RESTRICTIONS
---
This product is restricted by International Traffic in Arms Regulations (ITAR) and cannot be shipped outside of the USA.
Our Most Recommended Rifle Upgrades – Help – T.REX ARMS
How Should You Set Up A Rifle? – Video –T.REX ARMS
LPVO Versus Red Dot + Magnifier – Video – YouTube
3 Tips to Shoot Rifle Better – Video – YouTube