What's Included | Specs | Pictures | Related Info
The T.REX Elastic Cummerbund Set is what ships with our AC1 Plate Carrier. It's nothing revolutionary, but it is minimalist and allows you carry some extra stuff in the included elastic pockets. Due to popular demand we are offering it as a stand-alone item for those of you who have an AC1 and want to mix and match the colors and for those of you who maybe have a different brand plate carrier and prefer our cummerbund over the one that came on it.
WHAT'S INCLUDED
---
One left and right cummerbund set.
SPECS
---
Cummerbund is 4″ high and has six pouches total: Two 2.5″ pouches; Two 3″ pouches; Two 4″ pouches.
Hook and loop fields: Front 4.5″ x 4″. Back 6″ x 4″.
Sizing: Should work for the vast majority of individuals. Total length: 21.5 Inches. Length between Velcro: 10 Inches.
Works with the majority of plate carriers. The following is a short list of what we tested that did NOT work:
– Crye Precision JPC 1.0; JPC 2.0; LV-MBAV; AVS
– First Spear Less Than Overt Carrier
– Patrol Incident Gear Brigandine Plate Carrier
Made in the USA.
PICTURES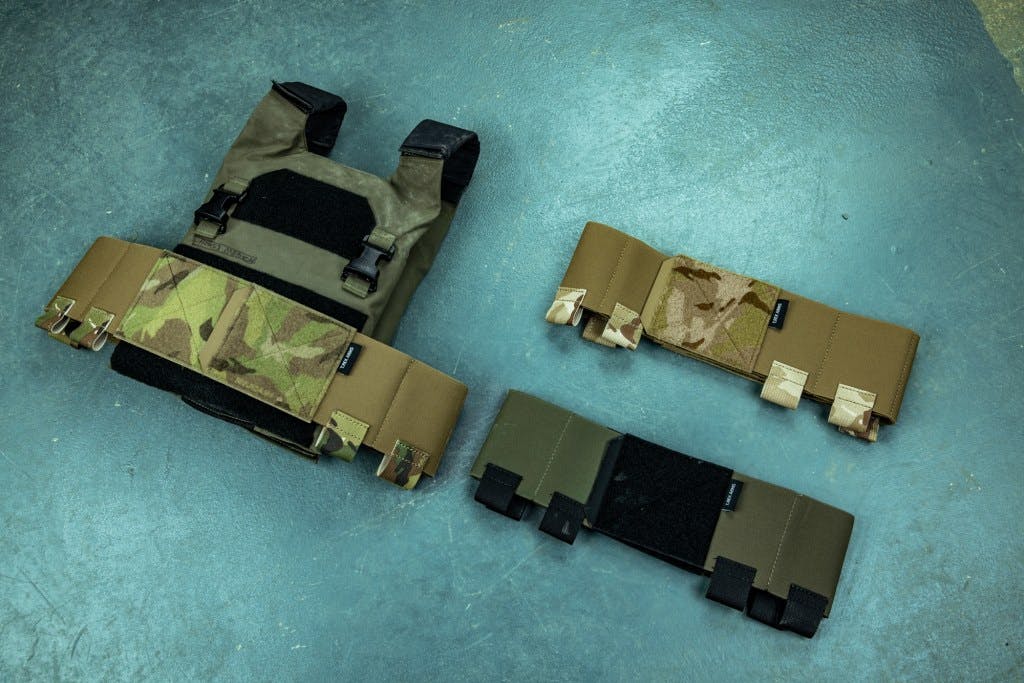 T.REX AC1 Setup – Video – T.REX ARMS
Are T.REX ARMS Nylon Products Covered Under Warranty? – Help – T.REX ARMS