ITW QASM Buckle Pair
ITAR
This product is regulated by ITAR. It can only be shipped in the USA.
What's Included | Specs | Pictures | Restrictions
QASM buckles are especially good for attaching gear to flat surfaces like chest rig harness straps and plate carriers. With a flat bottom, they don't protrude as much as standard buckles. These feature a split-bar attachment, which makes securing them easy. When changing your plate carrier and placards over to a slick loadout, its easy to misplace these. Having a few extra on hand is never a bad call. You will receive two identical female attachment buckles.
WHAT'S INCLUDED
---
Two female GhillieTEX Quick Attach Surface Mount (QASM) Buckles.
SPECS
---
– Offers a one-piece solution to modular attachments on the MOLLE/P.A.L.S. one-inch web systems.
– Provides a secure interface platform for one-inch side release buckles.
– Allows modularity and custom fit adjustment for adding chest rigs, strap point attachments, pouches, or other platforms.
– The split-bar arms allow users to install/remove the QASM without sewing or cutting.
– GhillieTEX products offer the cloaking benefits of IR Signal Reduction.
Made in the USA.
Pro tip: When you install these, insert the longer side of the split bar first. If you start with the short side and then try to force the longer side in, you may snap it.
PICTURES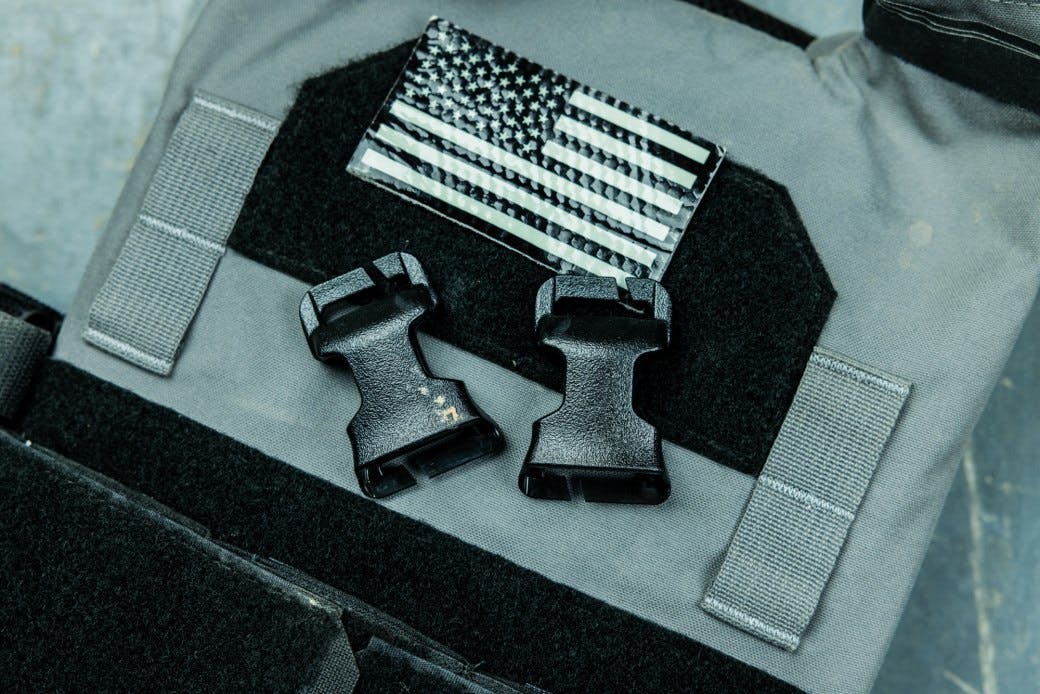 RESTRICTIONS
---
This product is restricted by International Traffic in Arms Regulations (ITAR) and cannot be shipped outside of the USA.