What's Included | Specs | Pictures | FAQ | Restrictions | Related Info
If you're looking for minimalist, comfortable, in-ear protection, the SureFire EP4s are a good option. They offer a 24-dB noise reduction rating when the filter caps are inserted. The filter cap can be opened to allow for clearer sound without having to remove the unit from your ear. The tips are silicone, so they're comfortable and provide an adequate seal. The shape of the EarLock retention rings serves to hold the units in place, preventing them from accidentally falling out of your ear.
The EP4's include a carrying case, which is nice for keeping them organized in your range bag or kit, and they also make for a great set of backup ear protection, since they work well, they're inexpensive, and they take up little to no space. If you're looking for memory foam tips, check out the SureFire EP7 Sonic Defenders.
We recommend using any in-ear hearing protection in conjunction with over-ear hearing protection.
WHAT'S INCLUDED
---
One pair SureFire EP4 Sonic Defenders Plus; one carry case; one polymer lanyard
SPECS
---
FEATURES
Patented triple-flanged stem earplugs deliver superior hearing protection.
Two levels of protection— with attached filter caps in or out— against two types of noise: continuous noise (example: loud roar of an engine) and impulse noise (example: gunshot).
Provides a 24-dB Noise Reduction Rating (NRR) (with filter caps inserted).
Potentially harmful noises above 85 dB are reduced via proprietary noise-reducing filter.
Made from a soft, durable, hypoallergenic, medical-grade polymer that provides all-day comfort and extends product life.
Patented EarLock retention rings utilize seven contact points to lock earpieces in place and fit the same way every time.
Low-profile design for superior comfort when worn with a mask, helmet or hat, or while using a phone, headphones or supplemental hearing muffs.
Protects against Noise-Induced Hearing Loss (NIHL) without compromising the ability to hear routine sounds or conversations in noisy environments.
Includes attached filter caps that can be inserted for additional protection, blocking out lower-level noise.
Can serve as earpieces for compatible radio communication systems.
Note: EP4 earpiece will not provide hearing protection if the noise-reducing filter is removed.
Sizing: Available in small (S), medium (M), and large (L). Proper size is based on the dimensions of your ear's concha bowl. Size "medium" fits most people.
Made in the USA.
View the User Manual HERE.
PICTURES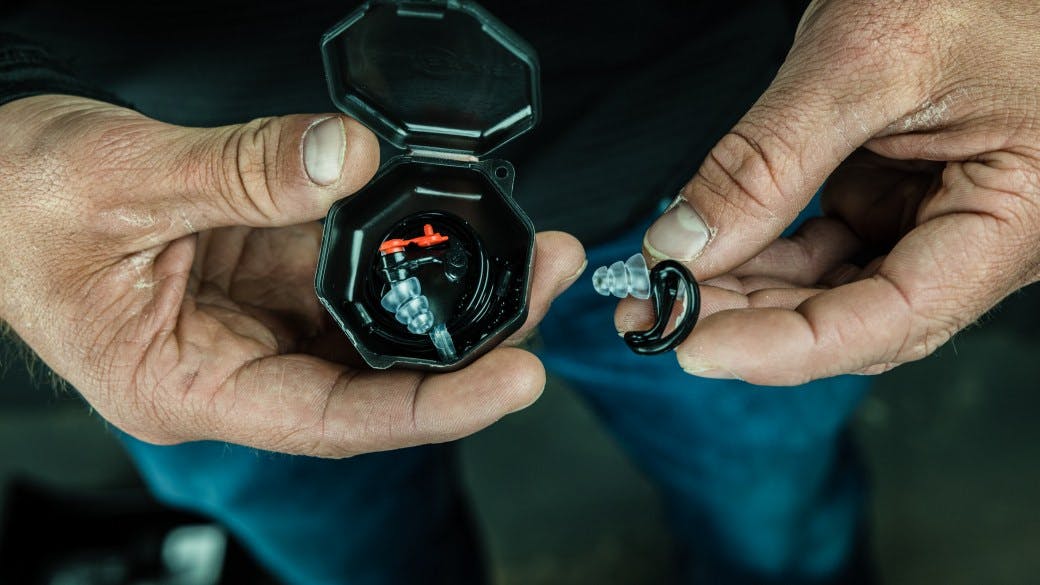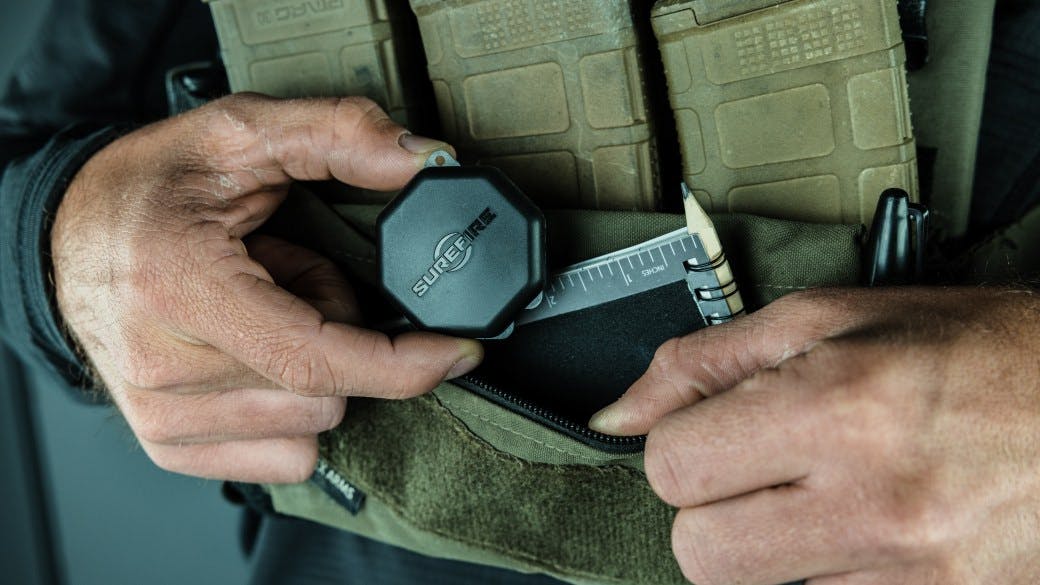 FAQ
Can I also wear over-the-ear hearing protection with these?
Yep—these work great if you wanna double up your layers of hearing protection.
RESTRICTIONS
---
SureFire products cannot be shipped outside of the US.
SureFire Spotlight: The EP4 – Video – SureFire
Hearing Protection – Video – SureFire