Video | What's Included | Specs | Pictures | FAQ | Restrictions
Eye protection is not something we recommend skimping on. The Oakley Standard Issue Ballistic M Frame line has been highly regarded for years, as it meets or exceeds high mass and high-velocity impact per ANSI Z87.1 standards. This kit comes with one clear lens and one grey lens.
The M Frame Alpha model is slick and streamlined on the sides, which makes it great for wearing with over-ear hearing protection.
OVERVIEW VIDEO
WHAT'S INCLUDED
---
Oakley SI Ballistic M Frame ALPHA with Prizm Grey lens installed and Clear Lens included; one anti-fog recharge kit; one microfiber bag; one retention Lanyard; one zippered hard case
SPECS
---
FEATURES
Oakley lenses are designed and tested under extreme high mass and high velocity circumstances to ensure uncompromising protection across a wide range of demanding conditions
Prizm is Oakley's exclusive lens technology designed to enhance color and contrast so you can see more detail
Meets or exceeds high mass and high velocity impact requirements per ANSI Z87.1
Prizm grey lens: Light transmission: 17%, made for bright light conditions
Clear lens: Light transmission: 93%, made for low light conditions
One size fits most
Made in the USA.
PICTURES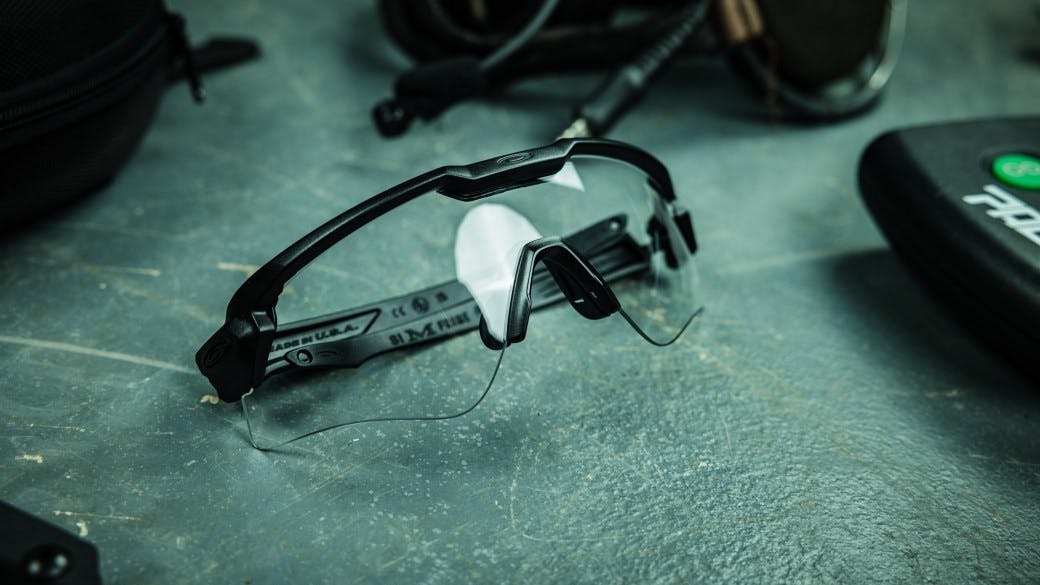 FAQ
Are the M Frame Alpha lenses compatible with M Frame 2.0 or 3.0 frames?
Negative. They are not built the same and cannot be interchanged.
RESTRICTIONS
---
Oakley products cannot be shipped outside of the US.