Video | What's Included | Specs | Pictures | Restrictions | Related Info
Eye protection can be easily overlooked, however, it's important to get something that has been ballistically tested. Even though the ESS Crossbow eye shield is relatively inexpensive compared to others on the market, it has been heavily tested, and is one of the few options on the approved U.S. Army Authorized Protective Eyewear List.
The ESS Crossbow Eye Protection works well for a lot of different face shapes/sizes. This 2X Kit includes a complete Clear set and complete Smoke Grey set. You can also pick them up individually, or grab replacement lenses for swapping out.
OVERVIEW VIDEO
WHAT'S INCLUDED
---
Two Crossbow eyeshields (Black with clear lens and Black with Smoke Grey lens); one elastic retention strap; one zippered MOLLE hard case; one microfiber pouch; user manual; sticker
SPECS
---
FEATURES
Clear Lens: Visible Light Transmittance: 90%. For use indoors or at night. Has no influence on contrast or color.
Smoke Gray: Visible Light Transmittance: 15%. For medium to bright light. An all-purpose daytime lens with unbiased influence on color.
Amazing universal fit with max comfort and zero pressure points.
Distortion-free ESS OPTICS: Surpasses ANSI Z87.1 standards for optics including prismatic power and refractive power. No eye fatigue. No double vision. No distortion. No blurriness.
2.4mm high-impact polycarbonate. Surpasses the ANSI Z87.1 test for high-velocity impact protection and high-mass impact.
100% UVA/UVB protection.
Groundbreaking ClearZone FlowCoat technology engineered to eliminate fog inside and prevent scratches outside.
ESS is the #1 choice for eye protection with militaries worldwide. ESS Eye Pro exceeds the most stringent military testing standards and is the only brand of eye protection issued to all branches of the U.S. Department of Defense.
U.S. Army Authorized Protective Eyewear List (APEL), and Universal Prescription Lens Carrier (UPLC) compatible. NSN listed.
Compliant with U.S. MIL SPEC MIL-PRF-32432A, ANSI Z87.1-2015, OSHA & CE EN166.
Innovative DedBolt Lens Lock pivots up for easy release, then clamps down for rock-solid retention under impact.
All Crossbow components are compatible and fully interchangeable with the ESS Crosshair and ESS Suppressor.
Made in the USA.
View the Product Brochure HERE.
PICTURES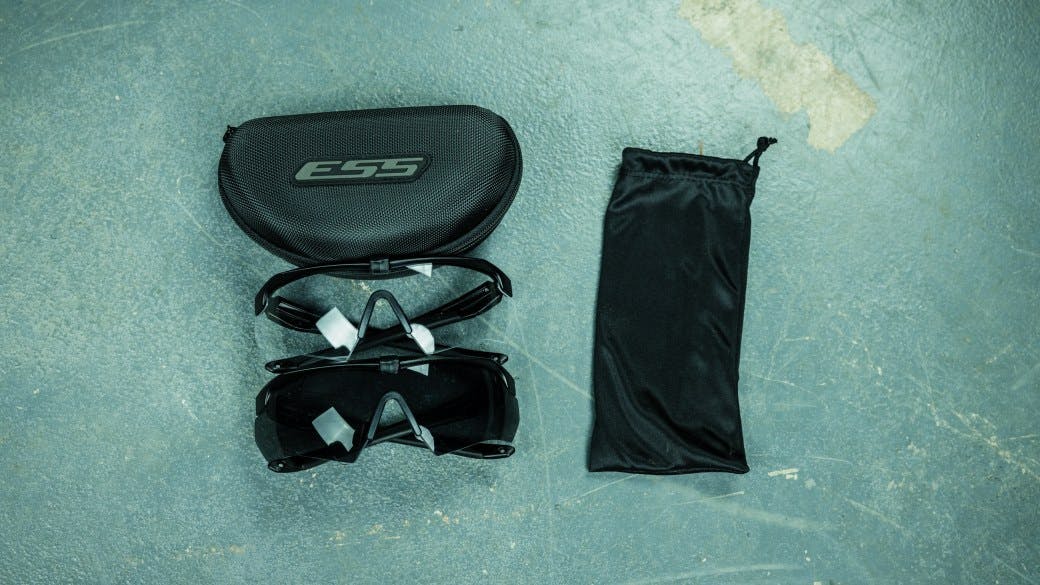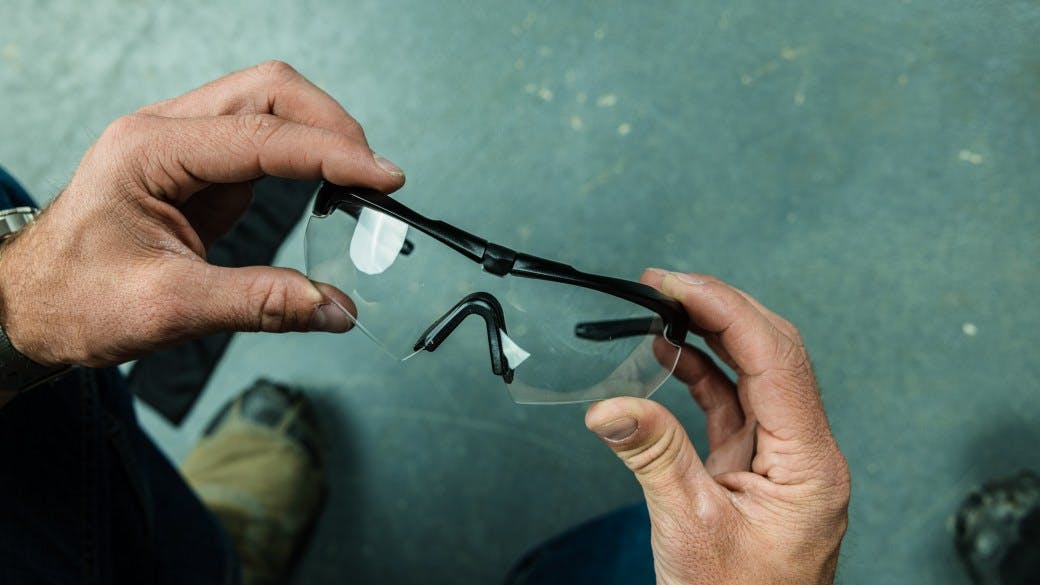 RESTRICTIONS
---
ESS products cannot be shipped outside of the US.
ESS Eyeshield Warranty Information – Help – ESS EyePro