What's Included | Specs | Pictures | FAQ | Restrictions | Related Info
The Magpul CTR (Compact/Type Restricted) stock is an armory favorite because of its slim profile and ergonomic design. While slim, the sloping cheekweld design still provides a reliable cheekweld. Combined with the built-in friction lock and minimal stock wobble, the CTR is an extremely solid platform for almost any application. Other features included are ambidextrous QD sockets and a non-slip rubber buttpad, providing solid contact in any condition.
WHAT'S INCLUDED
---
One Magpul CTR Carbine Stock
SPECS
---
FEATURES
Shielded release latch prevents snagging and accidental operation
Friction lock minimizes accuracy-robbing wobble
Sloping cheekweld combines a slim profile with user comfort
Push-button QD swivel sling mount accommodates up to 1.5″ swivels (ambidextrous)
Rubber buttpad provides positive shoulder purchase to prevent slippage even with body armor or modular gear
Mounts on Mil-Spec sized carbine receiver extension tube
Made in the USA.
View the User Manual HERE.
TECHNICAL SPECIFICATIONS
| | |
| --- | --- |
| Weight | 9.0 oz. |
| Length | 6.9 in. |
| Width | 1.7 in. |
| Height (Max) | 5.26 in. |
| Height (Min) | 2.06 in. |
| LOP, M4 Collapsed | ~10.5 in. |
| LOP, M4 Extended | ~13.8 in. |
| Platform | AR-10, AR-15, M4, M16, M110, SR25, or any Mil-Spec buffer tube |
PICTURES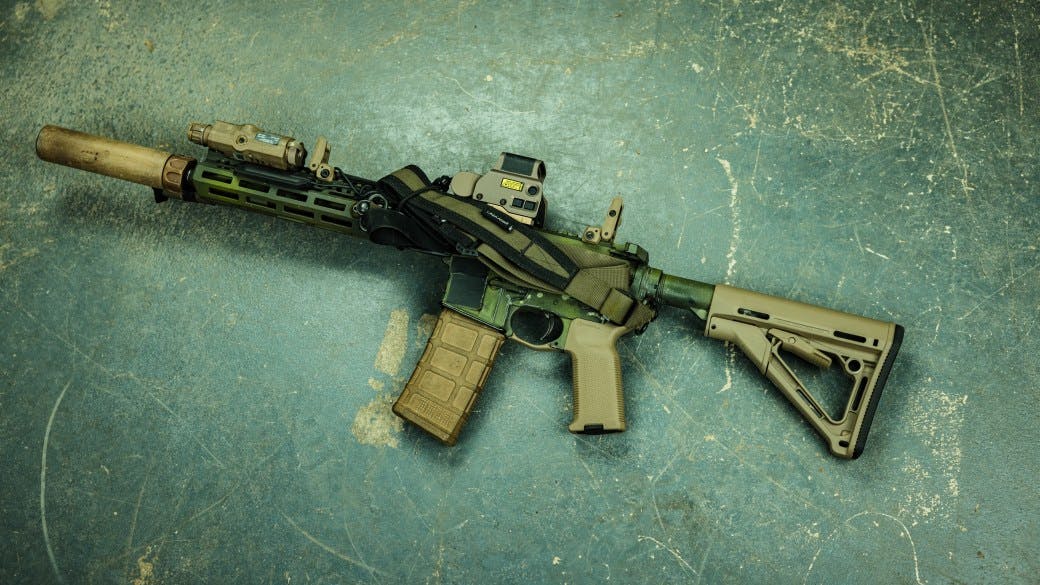 FAQ
Will the Magpul CTR/MOE risers work on AR platforms?
The CTR/MOE risers aren't technically compatible with AR-15/AR-10 platform, but anything is possible with a hacksaw and some ingenuity; just don't tell the ATF that.
RESTRICTIONS
---
Magpul products cannot be shipped outside of the U.S.
Testing and Evaluating Your Kit – Video – T.REX ARMS
How To Control Rifle Recoil – Video – T.REX ARMS
Consistency, Recoil, Trigger Management With a Stock M4 – Video – T.REX ARMS