Video | What's Included | Specs | Pictures | Related Info
Whether you're building a chest rig from a placard or just swapping out the harness on your current chest rig, we have the solution. The T.REX H-Harness is a one-piece design that is fully adjustable to fit around multiple body types. Height adjustment is attained by repositioning the QASM buckles to one of the three available positions. This allows you to set the H-Strap properly on your shoulders, keeping the straps on your shoulders and the weight properly distributed. The underarm straps adjust with ITW Ladderloc buckles and a triglide to lock in that adjustment. Built into the H-Harness are plenty of cable management options, including two elastic loops, two webbing loops, and a generous length of sewn-in One-Wrap. Our harness is compatible with almost any chest rig or placard that uses standard 1-inch hardware.
OVERVIEW VIDEO
WHAT'S INCLUDED
---
One T.REX H-Harness with ITW 1″ hardware (2x female QASM buckles, 2x male buckles, 2x triglides)
SPECS
---
FEATURES
One-piece H-Strap design eliminates overlap, reducing hotspots.
3-position adjustable QASM buckles to position the H-Strap properly depending on your body type. (The H-Strap should be positioned across your shoulder blades, not up near your neck. This will keep the straps from falling off your shoulders.)
Underarm straps are adjustable with an ITW Ladderloc buckle and a triglide to lock the adjustment.
One size fits most users.
2″ x 10 3/4″ rear Velcro loop field for ID panels or patches.

Compatible with most chest rigs and placards that use standard 1″ hardware.

2 elastic loops, 2 webbing loops, and 2 sewn-in one-wrap loops for PTT mounting and cable management solutions.
Made in the USA.
TECHNICAL SPECIFICATIONS
H-Strap to QASM Length (Position 1, 2, and 3)
(P1) 11 1/2 in.
(P2) 12 7/8 in.
(P3) 14 1/8 in.
Maximum Underarm Strap Length (H-Strap to Buckle)
17 1/2 in.
Harness Strap Angle
25 degrees
Harness Strap Width
2 in.
Weight
6.6 oz.
PICTURES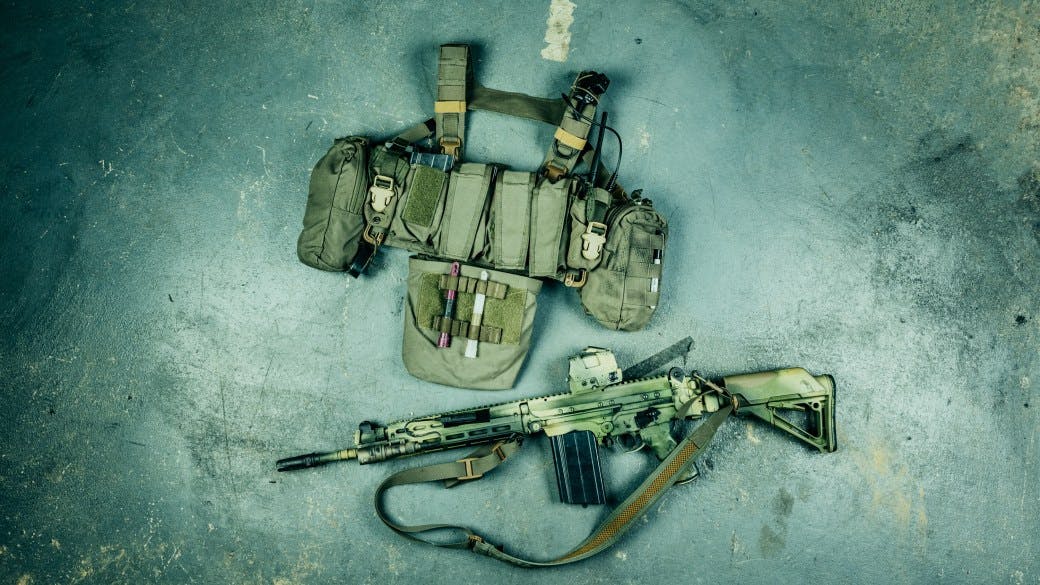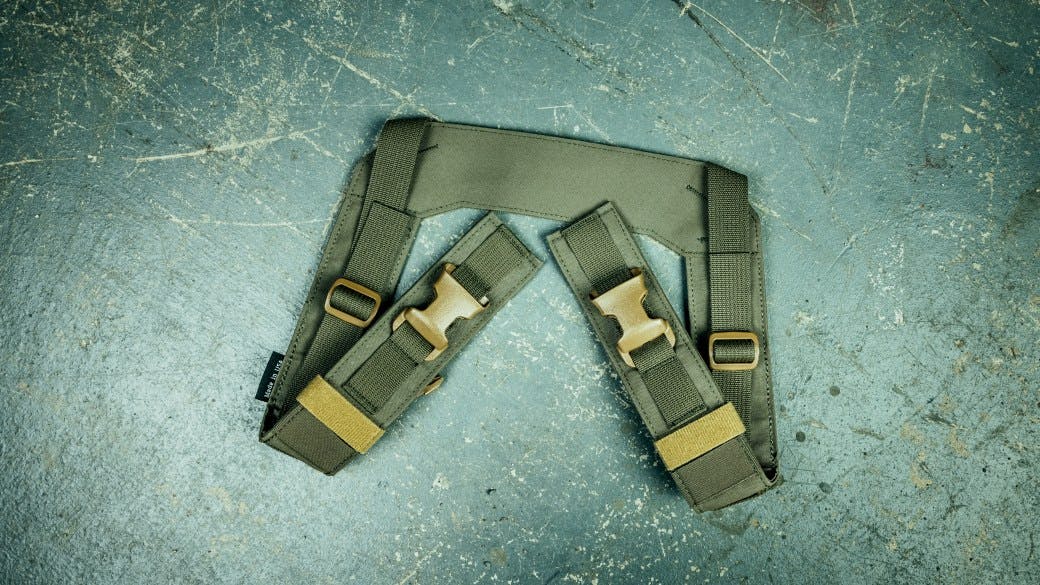 Are T.REX ARMS Nylon Products Covered Under Warranty? – Help – T.REX ARMS