Video | What's Included | Specs | Pictures | FAQ | Restrictions | Related Info
The SAM Splint is a flexible splint that supports and stabilizes injuries ranging from fractures to sprains and can even provide field expedient c-spine stabilization. The SAM Splint is water-resistant, lightweight, and easy to store, making this an excellent addition to any medical kit.
OVERVIEW VIDEO
WHAT'S INCLUDED
---
One SAM Splint
SPECS
---
FEATURES
Globally acclaimed by emergency care providers, outdoor enthusiasts, the U.S. military, and even NASA
May be cut with ordinary scissors to adapt to any size requirements
Bends into any simple curve, becoming exponentially stronger and more supportive
Strong enough for pre- or post-cast care, while remaining lighter and more transportable than traditional splints
Reusable. Bends back into its original form for storage
Allows X-rays and CT-scans without removal ("radiolucent")
Made in the USA.
View the User Instructions HERE.
PICTURES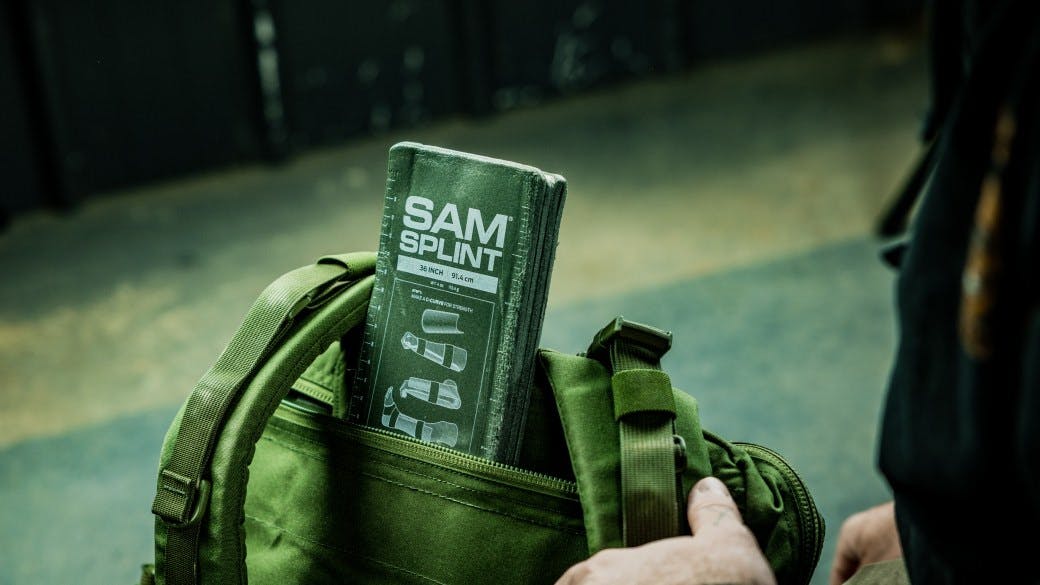 RESTRICTIONS
---
SAM Medical products cannot be shipped outside of the US.
SAM Splint Training (Playlist) – Videos – YouTube