Video | What's Included | Specs | Pictures | Restrictions | Related Info
The SAM Pelvic Sling supports and stabilizes the pelvic region in the event of traumatic injuries. SAM's AUTOSTOP buckle engages once optimal compressive force is applied, preventing over or under-tightening; the excess strap is then secured using the velcro strap system.
OVERVIEW VIDEO
WHAT'S INCLUDED
---
One SAM Medical Pelvic Sling
SPECS
---
FEATURES
First and only force-controlled circumferential pelvic belt
Scientifically proven to safely and effectively reduce and stabilize open-book pelvic ring fractures
Designed for maximum comfort
Optimized one-piece design
Standard size fits 95% of the adult population
Secure fastening with sturdy hook and loop strap
Patented SAM AUTOSTOP buckle acts to avoid over- or under-tightening of SAM Pelvic Sling
Tactile and audible "click" provides clear feedback
Precisely-engineered holes lock with AUTOSTOP Buckle, allowing for quick application
Able to withstand extreme temperature or exposure to hard or sharp objects
Easier transfers following severe trauma made possible by low-friction materials covering backside of the pelvic sling
Narrow and tapered front facilitates urinary catheterization, interventional radiology, external fixation, and abdominal surgery without removal
Allows X-rays and CT-scans without removal ("radiolucent")
Dimensions: H 5.5 x W 7.5 x L 3.75 in (H 14 x W 19 x L 9.5 cm)
Weight: 8.6 – 9.2 oz (244 – 250g)
Made in the USA.
View the User Manual HERE.
PICTURES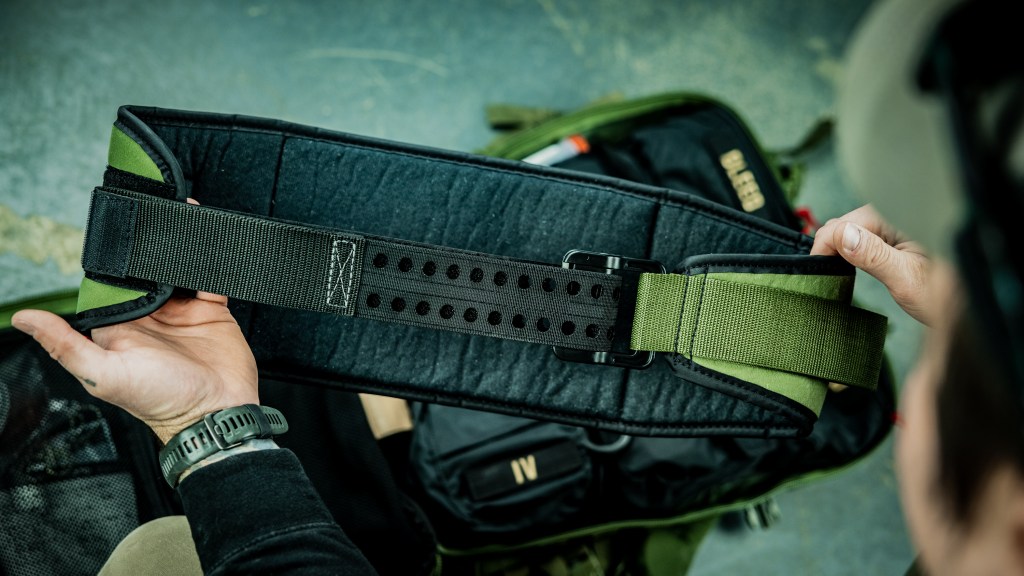 RESTRICTIONS
---
SAM Medical products cannot be shipped outside of the US.
Two Person Application | SAM Pelvic Sling Training – Video – SAM Medical
Single Person Application | SAM Pelvic Sling Training | – Video – SAM Medical
AUTOSTOP Buckle | SAM Pelvic Sling – Video – SAM Medical