Video | What's Included | Specs | Pictures | Restrictions
North American Rescue's Elastic Wrap Bandage is a 15 ft. long, latex-free, stretchable bandage that can serve several purposes—wrapping packed wounds, dressing burns, securing splints, or making an improvised sling. The hook closure makes these bandages easy to adjust and apply without using clips.
OVERVIEW VIDEO
WHAT'S INCLUDED
---
One North American Rescue Elastic Wrap Bandage (rolled)
SPECS
---
FEATURES
Latex-free Elastic Wrap Bandage designed to provide support and compression
Hook Closure enables the bandage to be wrapped easily and secured without clips
Ideal for securing hot/cold packs, splinting, sprains, strains, swelling, and general soreness
Made in Singapore.
TECHNICAL SPECIFICATIONS
Packaged Dimensions (rolled)
4 Inch: Diameter 2 in. x W 4 in.
6 Inch: Diameter 2 in. x W 6 in.
Bandage Dimensions
4 Inch: W 4 in. x L 5 yd (fully stretched)
6 Inch: W 6 in. x L 5 yd (fully stretched)
Weight
4 Inch: 1.5 oz
6 Inch: 2.1 oz
NSN
4 Inch: 6510-01-171-5130
6 Inch: 6510-01-532-6522
PICTURES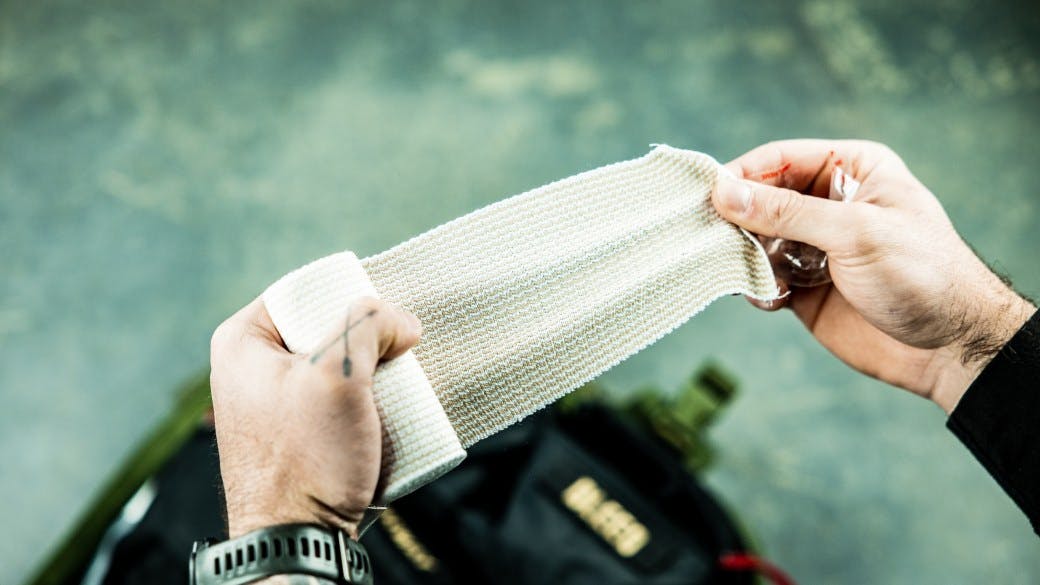 RESTRICTIONS
---
North American Rescue products cannot be shipped outside of the US.