HESCO M210 Special Threat Plate Set
ITAR
This product is regulated by ITAR. It can only be shipped in the USA.
Video | What's Included | What's a Special Threat Plate? | Specs | Pictures | Restrictions | Related Info
The HESCO M210 is a multi-curve special threat plate capable of stopping most intermediate threats along with some light armor-piercing rounds like M855A1 and 7.62×39 API. The M210 is similar in construction to the single-curve HESCO L210, but its multi-curve design greatly increases comfort and concealability. While not as cost-effective as the L210, if you have the money, the improvements are worth it.
Note: The M210 plates may or may not come with the HESCO logo on them. Please be assured they are all authentic HESCO plates, designed and manufactured to the same high standard.
OVERVIEW VIDEO
WHAT'S INCLUDED
---
Two (2) HESCO M210 torso armor plates (Sold as a set. You'll receive two plates, one for the front and another for the back)
Plate Carrier NOT included. If you're looking for a carrier, check out our T.REX AC1
HERE
.
WHAT'S A SPECIAL THREAT PLATE?
---
The M210 is neither a Level 3 nor a Level 4 plate. It's what's called a Special Threat Plate. The National Institute of Justice, which rates armor plates, defines a Level 3 plate as one that will stop 7.62×51 M80 ball and a Level 4 plate as one that will stop 30-06 M2 AP (NIJ 0101.06).
But what if you aren't really concerned about full-powered rifle threats like M80 ball? Most militaries have been moving to intermediate cartridges over the last few decades, as have most civilian shooters and law enforcement agencies. And this is reflected in crime; most criminals and active shooters in recent history have used either handguns or intermediate rifle calibers. Also, some Level 3 plates cannot stop M855 due to its mild steel armor-penetrating core. They weren't designed with this threat in mind.
Therefore, some companies sell "Special Threat" plates—plates designed around a special threat not covered by the NIJ standards. Both the M210 and the L210 are examples of this plate; they drop M80 ball protection but stops several AR-15 and AKM light armor-penetrating rounds.
SPECS
---
What hits can this plate take from different rounds? The M210 protects against the following: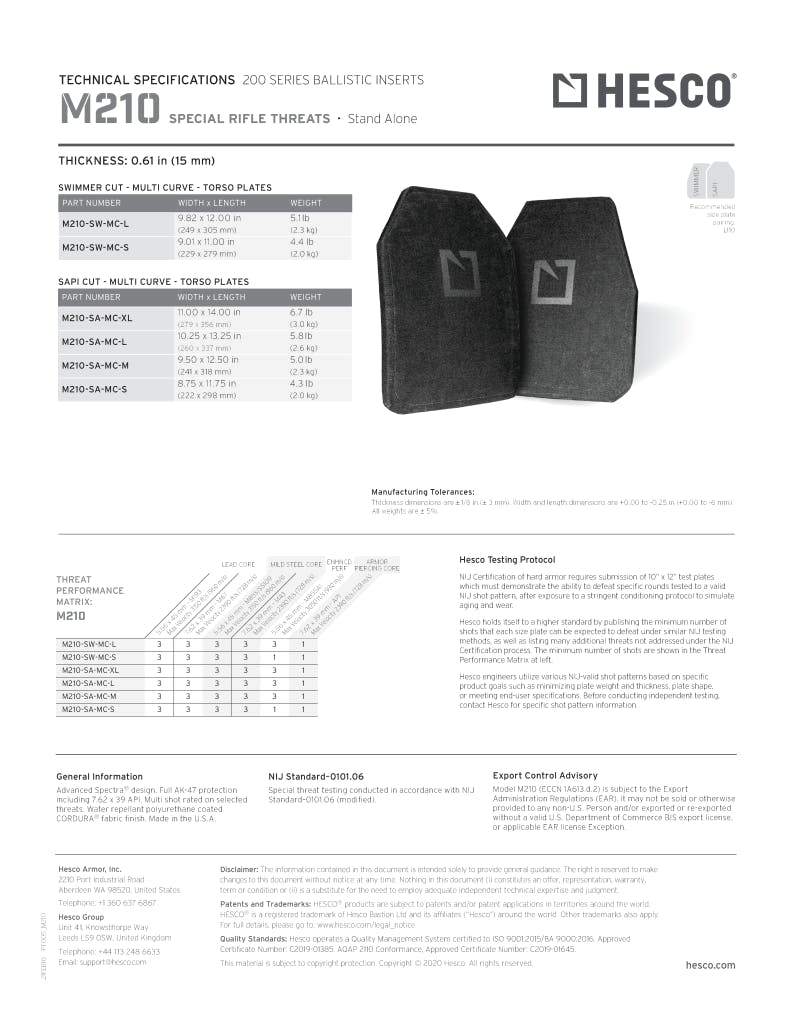 Lead Core
5.56x45mm – M193 – Max Velocity; 3150 ft/s
(3 shots; all sizes)
7.62x39mm – M67 – Max Velocity; 2390 ft/s
(3 shots; all sizes)
---
Mild Steel Core
5.56x45mm – M855/SS109 – Max Velocity; 3150 ft/s
(3 shots; all sizes)
7.62x39mm – M43 – Max Velocity; 2390 ft/s
(3 shots; all sizes)
---
Enhanced Performance
5.56x45mm – M855A1 – Max Velocity; 3050 ft/s
(3 shots; X-Large, Large, Medium) (1 shot; Small)
---
Armor Piercing Core
7.62x39mm – API – Max Velocity; 2390 ft/s
(1 shot; all sizes)
Consult the Threat Matrix on the Technical Specifications sheet (left) for specifics.
Made in the USA.
SIZING CHART
---
The purpose of armor plates is to cover your vital organs. You can use HESCO's Hard Armor Fitting Guide to determine what size plates you need. (You can get a good idea of your size by measuring nipple to nipple and clavicle to a few inches above your belly button.)
| | | | | |
| --- | --- | --- | --- | --- |
| Plate Size | Measurements | Weight | Thickness | Plate Carrier Size Compatibility |
| Small | 8.75 x 11.75″ | 4.3 lb | 0.61″ | Small |
| Medium | 9.5 x 12.5″ | 5.0 lb | 0.61″ | Medium |
| Large | 10.25 x 13.25″ | 5.8 lb | 0.61″ | Large |
| X-Large | 11 x 14″ | 6.7 lb | 0.61″ | Extra Large |
PICTURES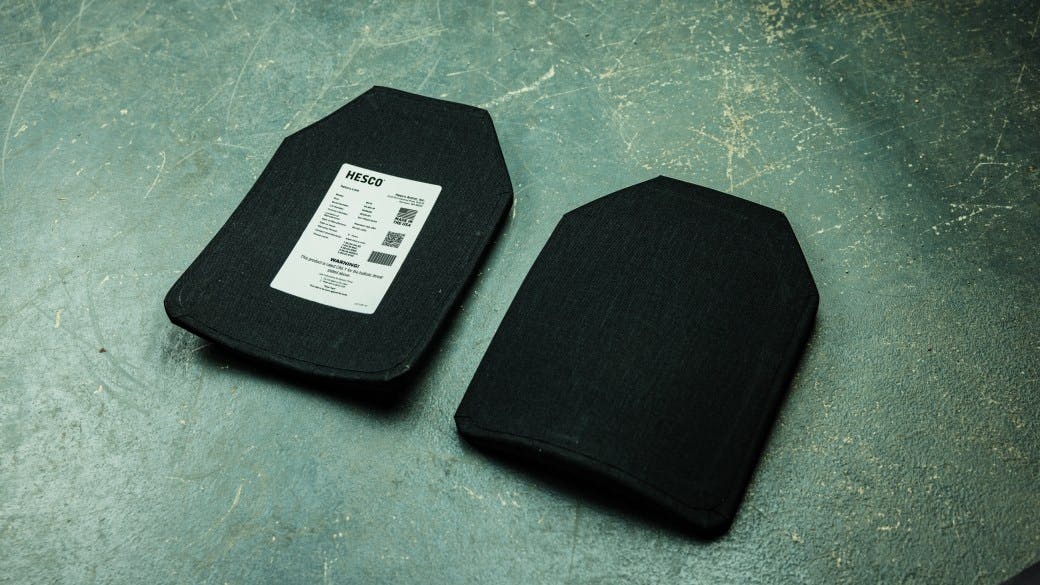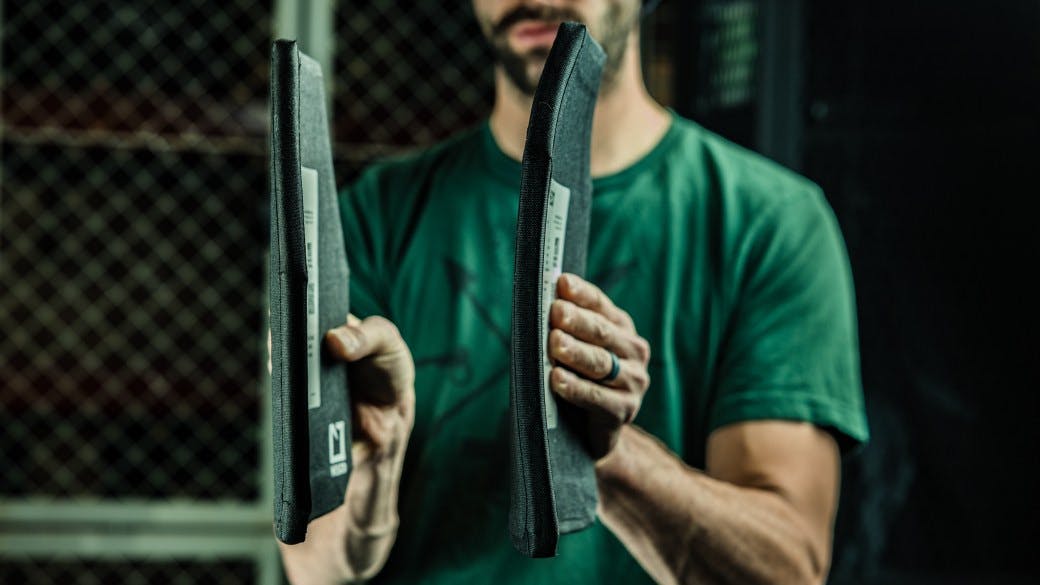 RESTRICTIONS
---
Body Armor is regulated by Federal Law.
We are restricted to selling and shipping to ONLY 48 states in the US. Due to the legal requirements in the states of Connecticut and New York, we do not ship body armor there under any circumstances. This also applies to law enforcement in those states.
No body armor can be sold or shipped internationally. Not even to APO / FPO / DPO addresses.
Felons are not generally eligible to own body armor. In many states, it is only violent felons who are not eligible to own body armor. Please check your local laws before ordering if you have any questions.
Body Armor: Sizing Plates and Plate Carriers – Video – T.REX ARMS
T.REX AC1 Setup – Video – T.REX ARMS
T.REX Plate Backer Set Overview – Video – T.REX ARMS