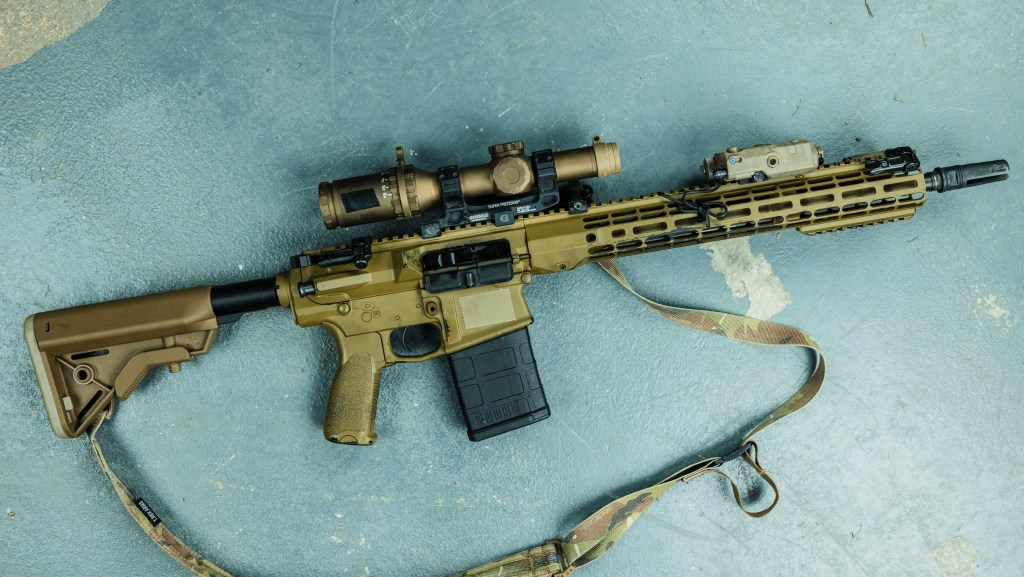 At the end of the second day, we decided it was time to change things again. When we returned from the range, we took everything off the gun and applied a generous coat of Team Wendy Coyote touch-up paint. We let the rifle dry overnight and wasted no time kitting it out the following day.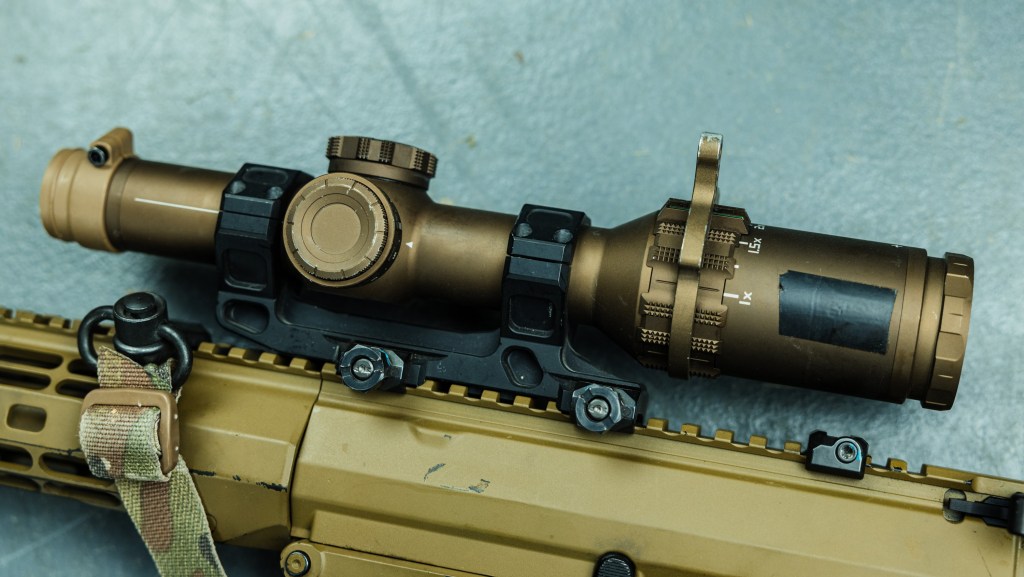 To switch things up and keep with the tan theme, we decided to throw the TANGO6T 1-6 on for the next day of shooting. The TANGO6T is another first focal plane optic and features the 5.56/7.62 horseshoe reticle. This optic is one of the choices for the M110A1 (HK417) program, so we thought it would be an appropriate fit for this large-frame .308 rifle.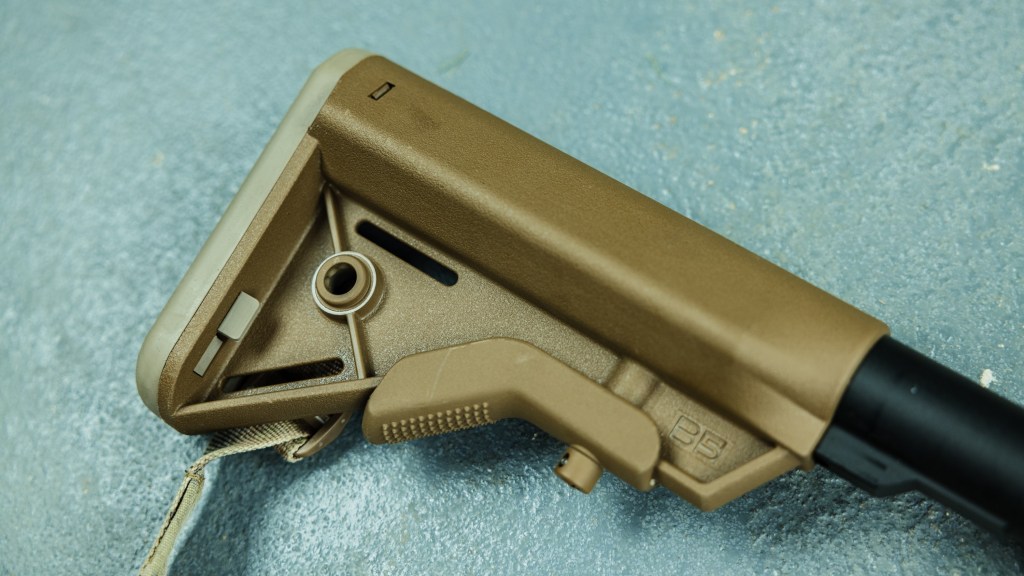 We also swapped out the Magpul CTR for a Coyote B5 Systems Bravo stock. The B5 allows for a better cheek weld because of its wider profile and has a softer rubber buttpad compared to the CTR. The B5 is one of our go-to's alongside the Magpul CTR and some of Vltor's various options. The experts won't tell you this, but the buttpad stolen from an FDE B5 Bravo adds +5 to ADS speed.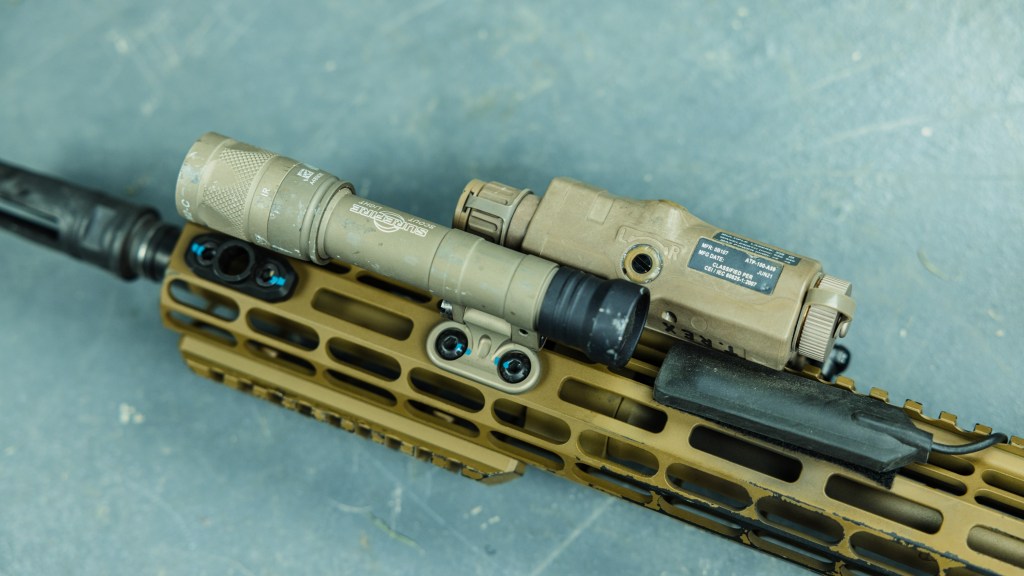 Keeping with the new paint scheme, we swapped out the Black M640U for a Tan M640V with an Arisaka tailcap. Because looks matter. We also added a PEQ-15 to the top rail with the standard L3 pressure pad velcroed at 11 o'clock for easy activation. This gives us IR aiming capabilities if we ever want to run this rifle under night vision.
About halfway through the day, the rifle had consistent trouble fully chambering rounds from bolt lock because of the lack of oil and excessive carbon build-up. We finally removed the bolt, quickly wiped it down, and oiled it around the 2300-round mark. We continued the rest of the day without issue.
We've also been keeping an eye on the handguard throughout the test. We marked both sides with a blue paint pen and found that the turnbuckle screw (as Aero refers to it) was moving around. Once we noticed this, we marked it again with a red paint pen and saw the screw continue to move. At this point, we began closely monitoring the screw, tightening it back to the original blue paint mark when necessary.
Our best guess is that the detent "locking" the cross bolt is not strong enough to handle the vibrations and recoil from the .308 rounds. Applying some threadlocker would likely help, but this is not something Aero publicly states or recommends in the install videos they have created about these handguards.
On our third day, we made a lot of progress, shooting over 1000 rounds. This leaves our running total just over the 2600-round mark. After a long day at the range, we changed setups yet again in preparation for our fourth day.