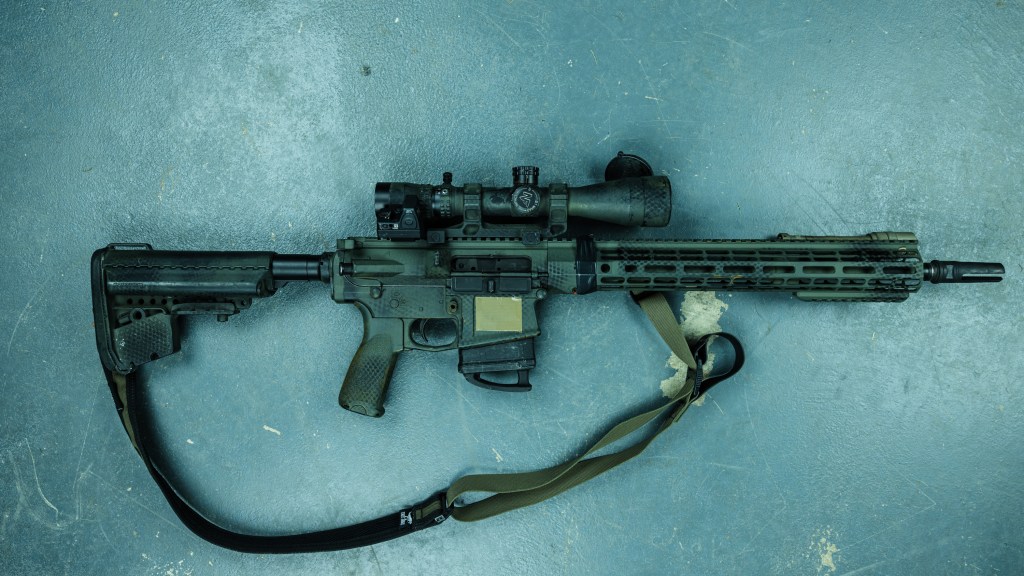 We painted the rifle in our classic green/black color scheme for our fourth configuration. We also decided to stray away from the LPVOs we've been using and step into a larger optic with more features.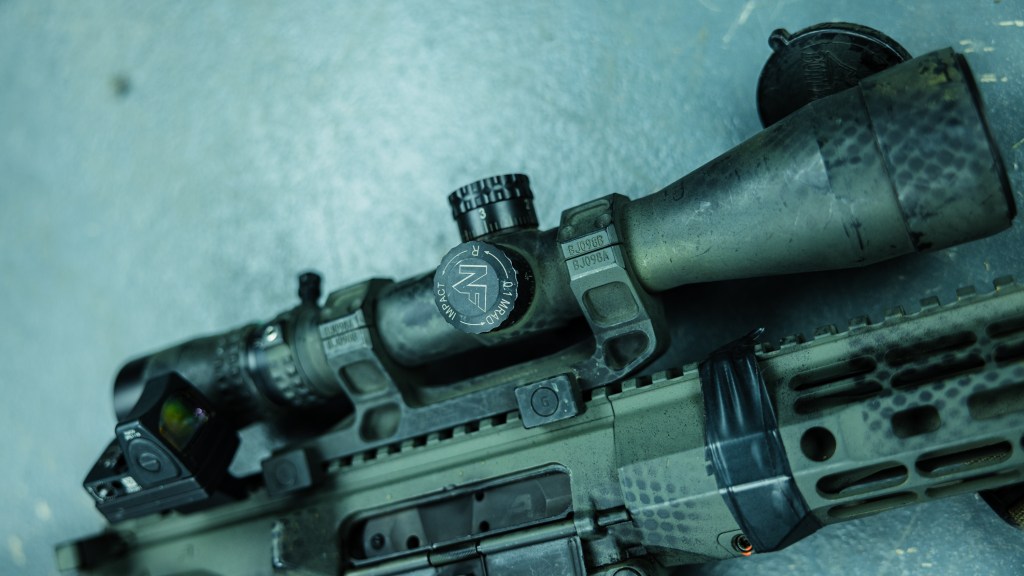 Our optic of choice for this round was the NightForce NXS 2.5-10 with a Geissele scope mount. This NXS has been kicking around our armory for quite a while and has been on many different builds over the years. This optic is second focal plane, unlike all of the LPVOs we've been using. This means the holds on our MIL reticle are only accurate at full magnification. While this can be a downside, these optics can still be practical, with a little more time dedicated to learning the system.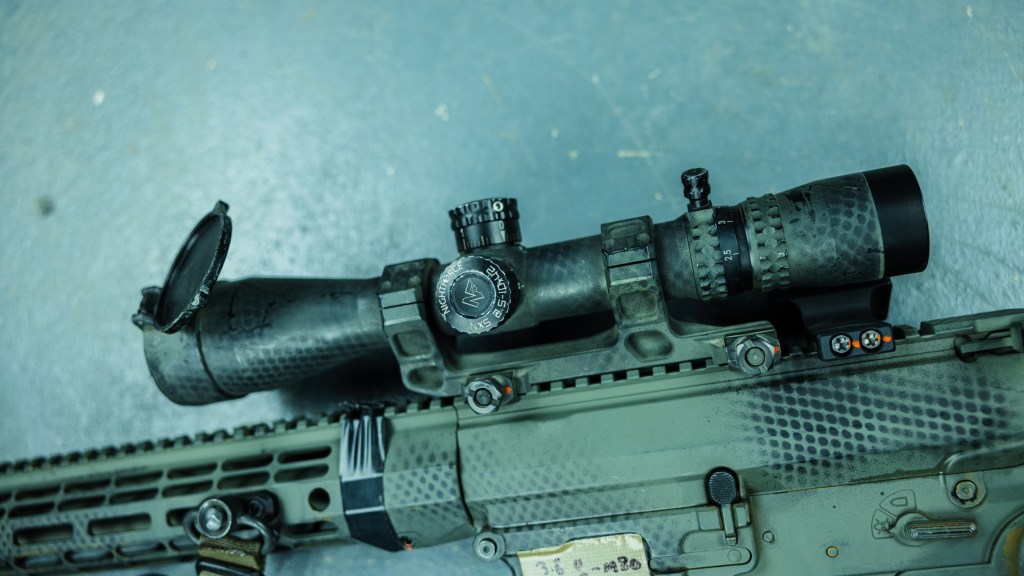 Unlike most LPVOs, this Nightforce 2.5-10 has adjustable parallax, which can be beneficial when shooting at extended distances. Simply put, parallax is an optical illusion that occurs when your eye, the reticle, and the target are not on the same viewing plane. This can cause the reticle to be inaccurate if your eye is not perfectly centered behind the optic. Most optics without adjustable parallax are set to a known distance, but optics with adjustable parallax can be adjusted on the fly for several different distances. This limits parallax-related errors, ultimately increasing consistency at longer ranges.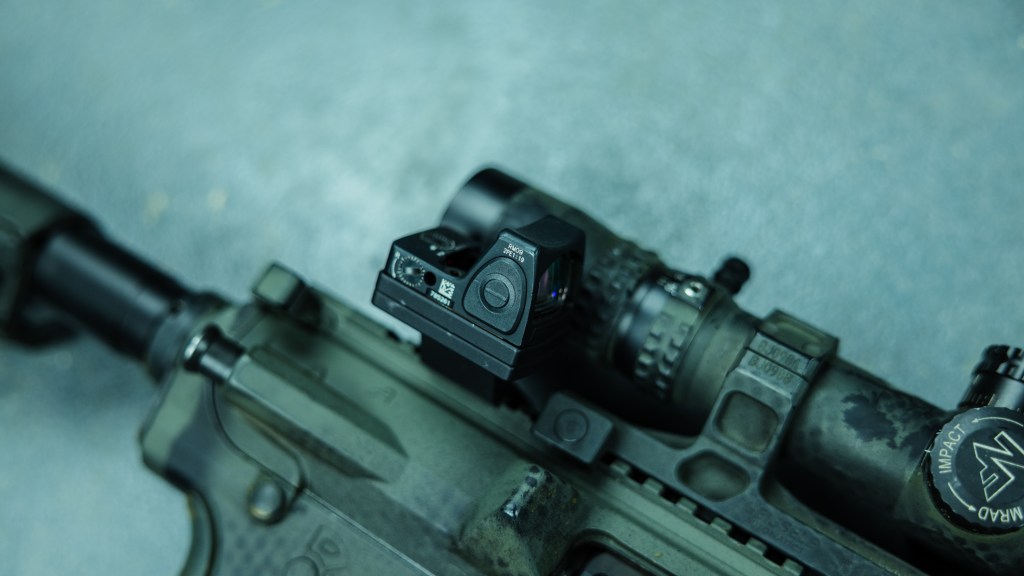 In conjunction with our Nightforce scope, we opted for a Trijicon RM09 on one of our T.REX Offset mounts. With the minimum magnification on our primary optic being 2.5x, we wanted an unmagnified solution for closer targets. As we mentioned earlier, this setup is easier to use and weighs less than most offset iron sight sets. Sure, irons don't need batteries, but with proper maintenance and care, you can easily avoid a dead optic battery altogether.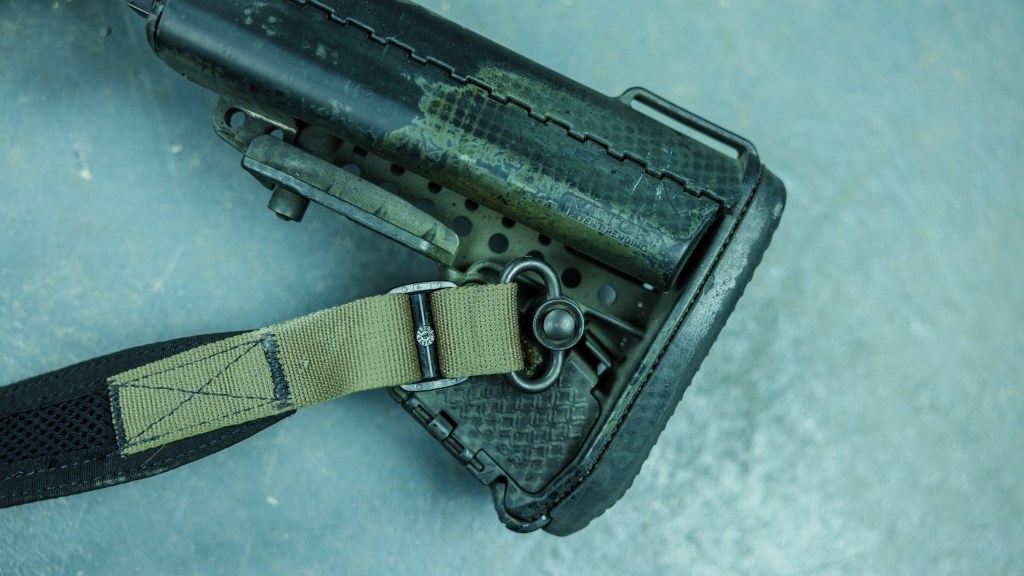 We swapped out the B5 Bravo stock for this Vltor EMOD. The EMOD provides an even larger cheek weld than the B5 Bravo because of the two compartments on each side of the stock. This helped us with consistent stock and head placement and provided more storage capability.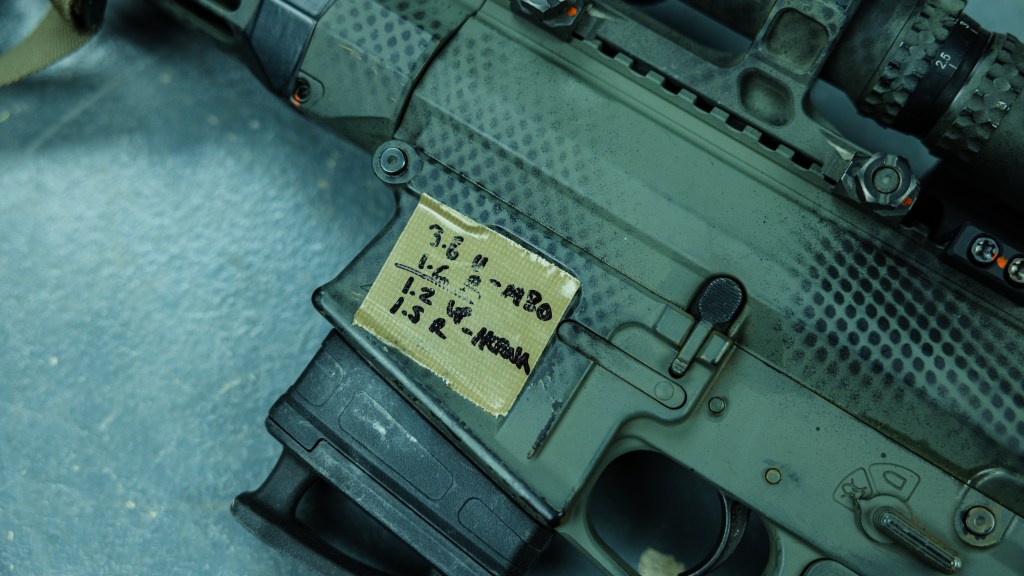 Since we used multiple types and brands of ammunition, it was helpful to know the zero for each. This is especially important with larger calibers that have a wider variety of ammunition available. With this information accessible on our rifle, we could readily switch between M118LR, M80, and Hornady Match ammunition by adjusting the exposed turrets on our Nightforce 2.5-10 optic.
Our fourth range day did not go as expected. We showed up to the range and started zeroing our optics, but we didn't get far as the firing pin sheered off after the first round. Once we returned to the shop, we anonymously reached out to Aero's customer service to purchase a replacement. Aero informed us that our breakage was covered under their warranty, but we would need to send in the entire bolt carrier group and wait 4-6 weeks to get it repaired and returned. This was not acceptable for our timeline, so we purchased another M5 bolt carrier group directly from their website since Aero does not offer the M5 firing pin as a standalone item.
Since the AR-10 pattern isn't as standardized as the AR-15, it is not quite as simple to find an aftermarket replacement part that is compatible. With this in mind, we find this to be an inadequate level of service. This would have left a typical owner without a functioning rifle and no way to get it back up and running without purchasing a completely new bolt carrier or waiting 4-6 weeks.
We took the firing pin out when our new bolt carrier group arrived and put it in our original carrier to continue with as many original parts as possible. After this, we returned to the range to finish our fourth loadout. The gun was now functioning normally, and after firing over 300 more rounds on various drills, this left us right above the 2900-round mark. We wasted no time by swapping over to our fifth loadout while at the range.