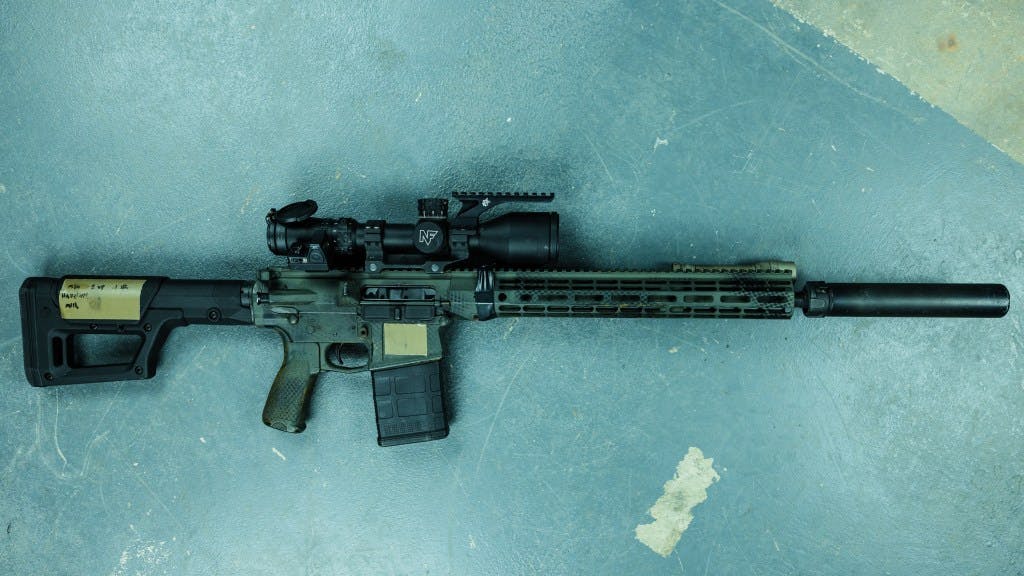 Our fifth loadout is our last precision-focused configuration. We only made a few significant changes from our previous setup.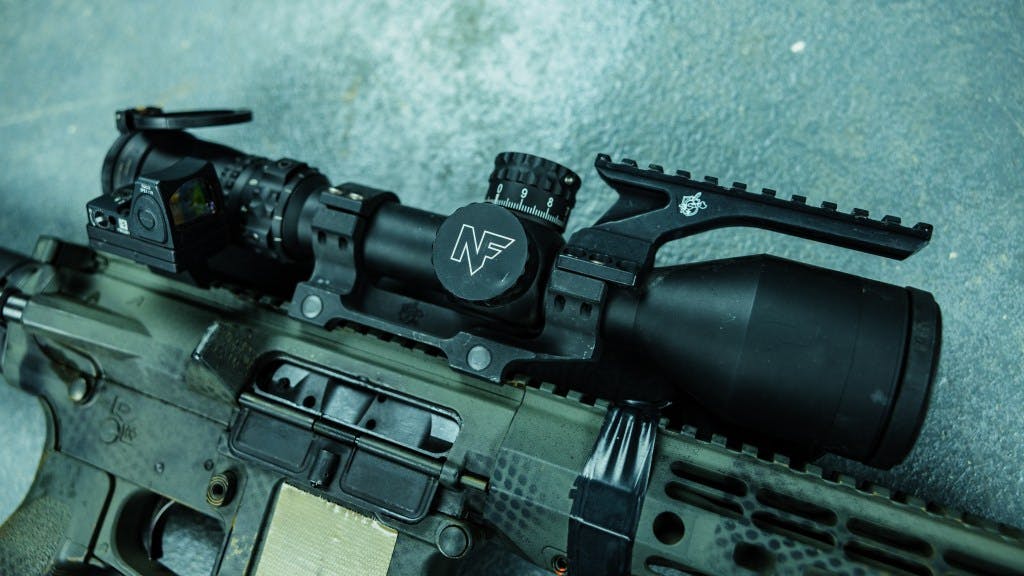 The first and most obvious change we made was the optic. We swapped out our NXS 2.5-10 for this newer Nightforce NX8 2.5-20. Unlike the NXS, this optic is first focal plane, making the MIL reticle easily usable throughout the entire magnification range. The optic was mounted in a Knights Armament 30mm scope mount with a diving board for laser designators or rangefinders. We kept the offset RMR from the previous build to maintain a fast 1x aiming solution.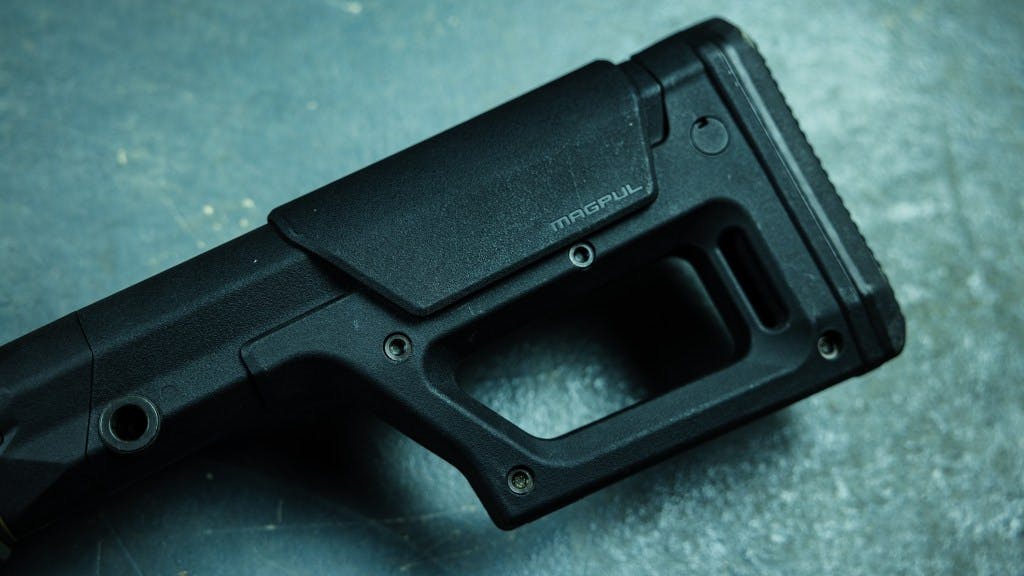 We swapped our Vltor EMOD for the Magpul PRS Lite fixed stock. The PRS Lite is noticeably heavier and bulkier than the stocks we ran up until this point and isn't nearly as adjustable, but it provides a much more stable platform for distance shooting. The PRS Lite also uses a standard buffer tube, so the swap from an ordinary stock to the PRS Lite is straightforward and quick.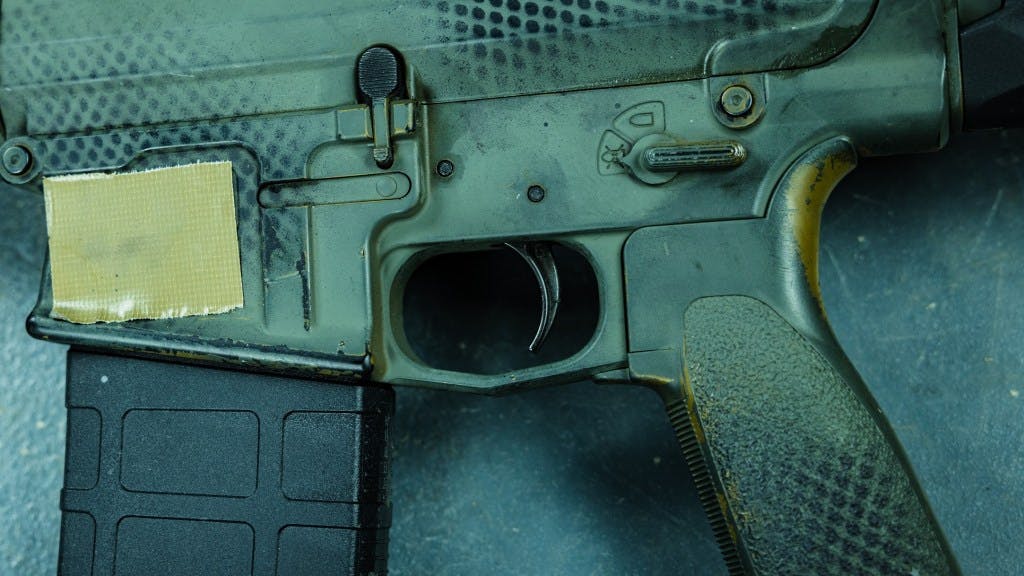 Another addition is the Geissele SSA-E trigger we dropped in for this round of testing. Until now, we've been using the standard Mil-spec style trigger that came with our complete lower. That clunky Mil-Spec trigger left much to be desired, especially when shooting past 300 meters, so the SSA-E is a much-welcomed upgrade.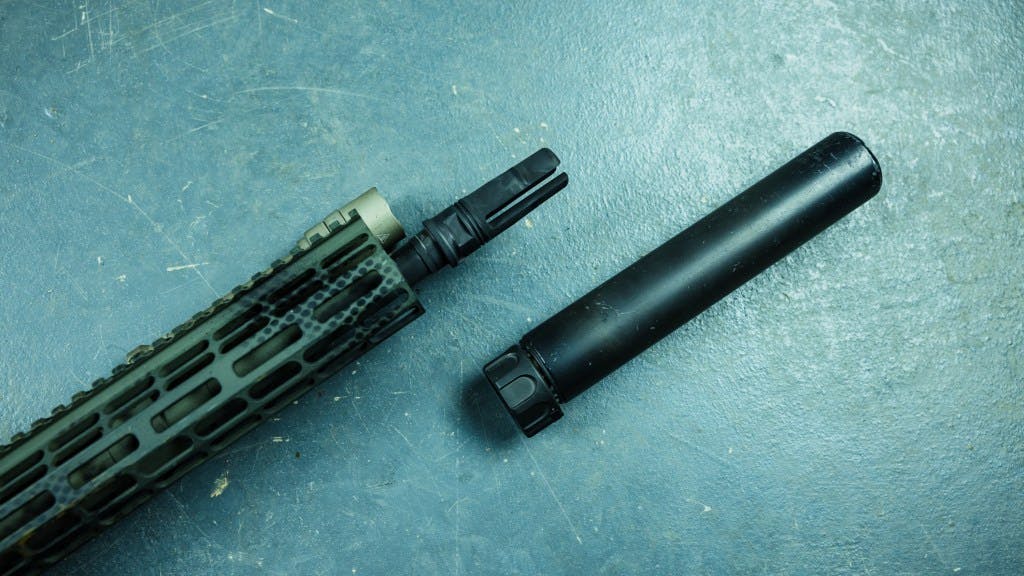 For this round, we added a suppressor. This was the first time we ran this rifle suppressed since we function-checked the gun before starting the test. We opted for the larger SureFire Socom762 RC2 for this loadout instead of the 762 Mini, which may make an appearance later.
At the beginning of our fifth loadout, we decided to shoot some more groups with the rifle, both suppressed and unsuppressed. With the addition of our SureFire 762-RC2, we encountered consistent extraction failures. We thought this might have been linked to the increased backpressure added by our suppressor, which only exaggerated how over-gassed the gun was to begin with. In an attempt to slow the bolt carrier down and remedy our issues, we swapped in a .308-specific JP SCS with the heaviest spring installed. Unfortunately, this didn't fix our problem. After this, we took the rifle apart to see if we could identify the issue.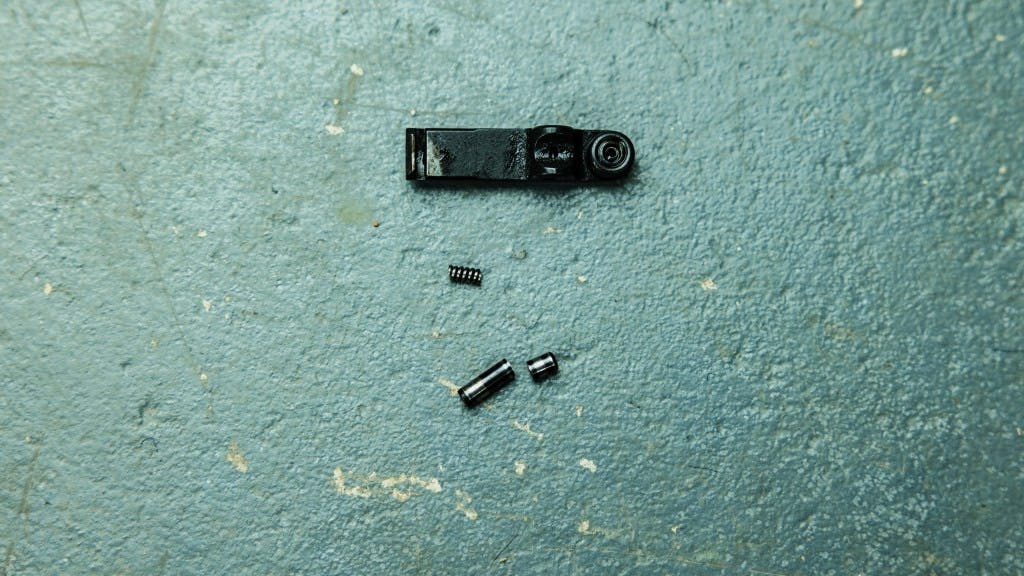 Upon disassembling the bolt carrier, we quickly found our issue. The extractor pin had sheered in half, allowing the two-piece extractor spring to separate and lodge itself under the extractor, which was the cause of the stovepipe malfunctions we were having. Once we found this, we swapped the extractor parts from our spare bolt carrier and still had issues. At this point, we decided to conclude our test and work on reporting our findings. Less than 100 rounds were fired with this configuration, meaning the Aero Precision M5 died at 3094 rounds.