What's Included | Specs | Pictures | Restrictions
The TA Targets Cardboard Target Base is a simplified, lightweight base that is specifically designed for cardboard targets. Since it doesn't need to hold the full weight of a swinging steel plate like the Gen 3 breakdown base, TA was able to simplify the design, shed some weight, and make it even more compact while still retaining the stability their bases are known for. Like the Gen 3, this base features replaceable paper holders, making this base fully user-serviceable and ensuring long-term reliability and function.
WHAT'S INCLUDED
---
One TA Targets cardboard target base with assembly hardware.
SPECS
---
FEATURES
3/16″ laser-cut steel construction.
Weighs in at only 20 lbs
Replaceable paper holders allow service to be performed should you ever get a base strike
Breaks down to an extremely compact form factor, making transport and storage that much easier
See the Target Base Manual HERE.
Made in the USA.
PICTURES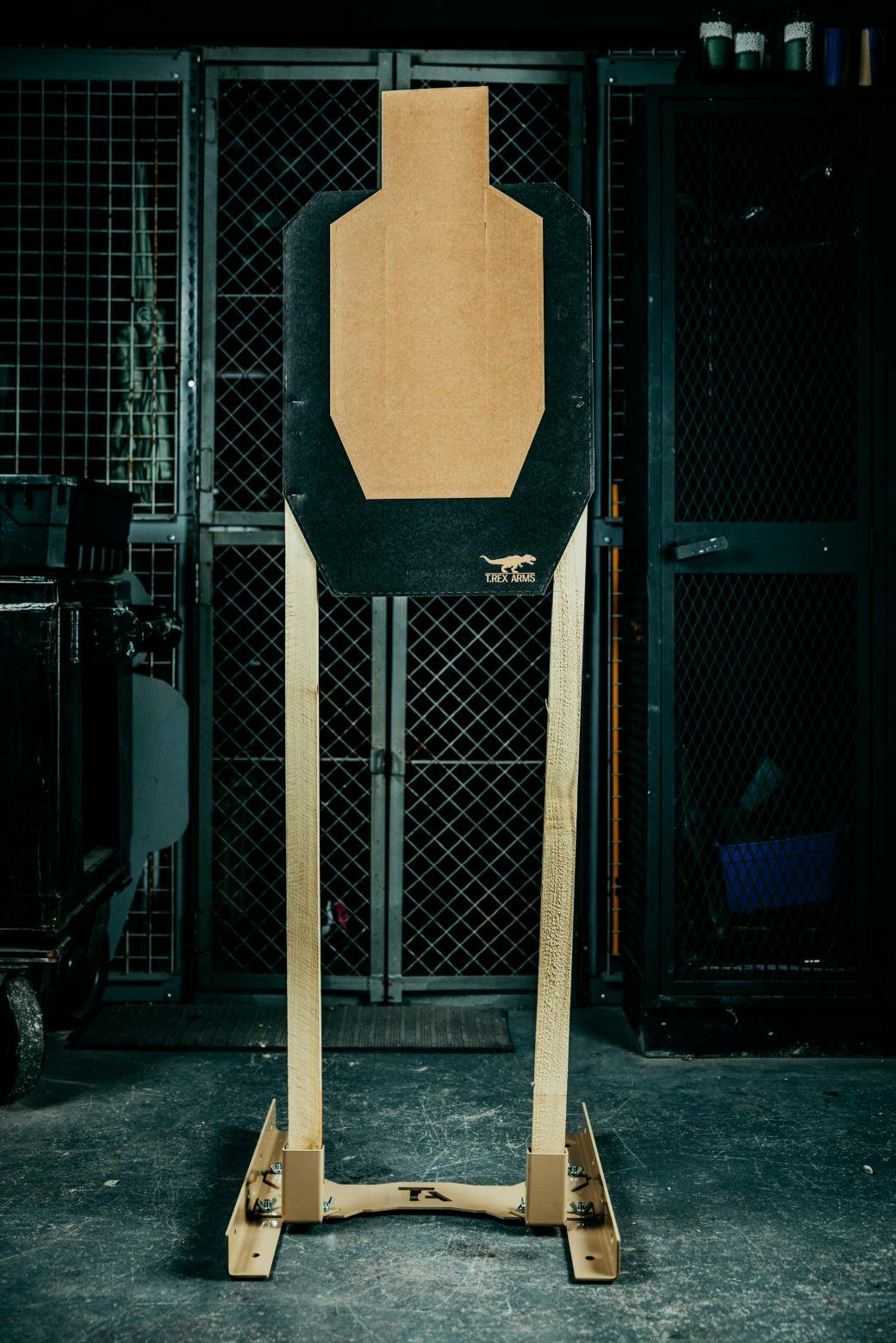 RESTRICTIONS
---
TA Targets products are only eligible for shipping within the contiguous 48 United States.