What's Included | Specs | Pictures | FAQ | Restrictions | Related Info
If you need an extra base for replacing a worn-out one or for setting up more targets, you can pick it up here. TA Target's Breakdown Target base is what we use for holding both our Mini A-DAP steel targets and paper targets. There is a saying that says anything downrange can eventually be shot; this is true of the target base as well. With the Gen 3 breakdown base, all parts can now be serviced or replaced in the event of a low impact.
WHAT'S INCLUDED
---
One TA Target Breakdown Base (Generation 3) including; two base halves; one 2×4 holder; two furring strip holders (left and right); installation hardware
SPECS
---
FEATURES
This base can be FULLY disassembled, and ALL parts can be replaced if damaged or worn out
This base packs into an easily portable footprint for transport/storage
Laser Cut, CNC formed parts to exacting standards with powder-coated finish standard for durability and elegance
All hardware is included for setup and use of base
Includes left and right paper holders for cardboard use and a free tool for setup and installation
Made in the USA.
View the User Manual HERE.
PICTURES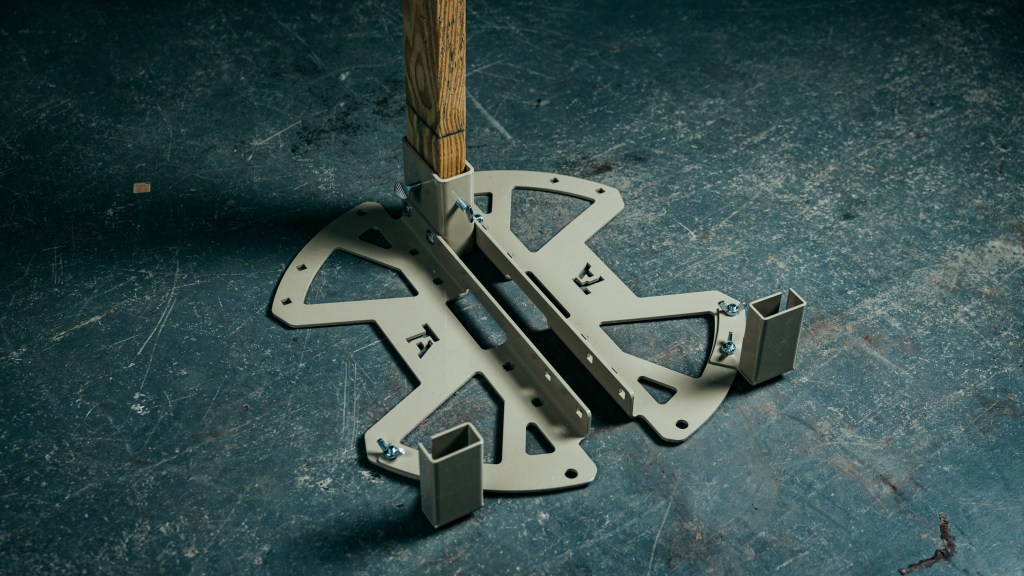 FAQ
What size board fits the paper holders? 
1×2 furring strips are ideal for the paper holders. The Gen 3 model features slightly larger holes to receive the paper holders. This means more variance for lumber sizes. 1×2 furring strips can be found at most lumber or home improvement stores.
RESTRICTIONS
---
TA Targets products are only eligible for shipping within the contiguous 48 United States.
A-DAP Instruction Manual – Printable – TA Targets
Safe Shooting Instructions – Printable – TA Targets
Wear and Tear Guide – Printable – TA Targets
TA Targets Mini A-DAP Steel Target System Overview – Video – T.REX ARMS